By Art Martens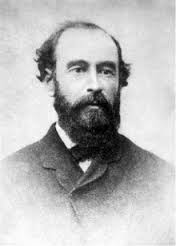 The story of the Allisons of the Similkameen Valley has the flavour and deep fascination of a great saga. It began when John Fall Allison, at age 12, emigrated with his family from England to
the U.S. in 1837. As an adult he became infected with gold fever and was enticed to B.C. by news of gold on the Fraser River. Governor James Douglass, evidently impressed by John Fall, appointed him to investigate the Similkameen area.
As happened so often with European men, he took a young aboriginal woman as his wife. Nora Yakumtikum, according to a great granddaughter, came from a royal blood line going back 16 generations. She was 15 at the time.
It was Nora who initially stirred my interest in this story. She has gained considerable attention due to her pack train venture. Nancy Allison of Hedley, another great granddaughter, says she hauled groceries and mining supplies from Hope to Greenwood. Nancy thinks she had about 40 horses and employed people to help her. Rugged and mountainous, the trail required physical endurance and strength of character. Nancy suggests it was likely Nora who made John Fall aware of the Allison Pass route.
John Fall and Nora had 3 children, Lily, Albert (Bertie), and Charles (Enoch). She later bore another son, "Wichie".
According to B.C. historian M.A. Ormsby, in the 1860's Allison found placer gold, copper and coal on the Similkameen River. He claimed 160 acres at the junction of the Tulameen and Similkameen rivers.
The relationship between John Fall and Nora ended sometime after the birth of their third child. Information concerning Nora's life after this is sketchy. We do know though that she has numerous descendants from one end of the Similkameen Valley to the other.
In 1868, at age 43, John Fall married Susan Moir who he had met in Hope. Their honeymoon, according to Ormsby, consisted of a horseback ride from Hope to the Similkameen Valley. It must have been a steep learning curve for the 23 year old Susan. She had received a good education in England, having studied French, Latin and Greek. They settled into a log home which John Fall had built. He bought a number of Durham cattle and in time his herd of 100 swelled to 1000. At times he also prospected and explored.
In this wilderness setting little medical help was available. Ormsby says "when Susan delivered her first child, only her husband and an Indian woman were present."
Although accounts vary as to where Nora was during these years, we do know that her daughter Lily stayed with John Fall and Susan and helped with raising the children and household chores. In "A Pioneer Gentle Woman in British Columbia", Susan speaks highly of the assistance provided by Lily. At times John Fall was away for many weeks on cattle drives to New Westminster. Without Lily, life for Susan would have been extremely difficult. In total Susan gave birth to 14 children.
In the severe winter of 1877-78, John Fall lost half his cattle due to the cold. Then, in the winter of 1880-81 a heavy snowfall collapsed the roof of their house. While John Fall was away on a cattle drive in April, 1882 their house burned down. The family temporarily moved into the cowboys' shack. He rebuilt the house. In 1884 the Similkameen River flooded, destroying their home and 14 outbuildings. They converted a cattle barn into a home.
John Fall caught pneumonia in 1897 and died at age 72. M.A. Ormsby says his discoveries had laid the basis for the great gold mining boom of the 1890's which resulted in mining towns like Hedley.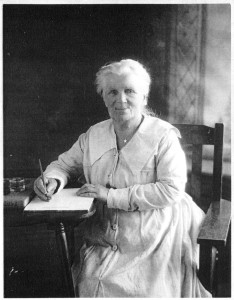 "A Pioneer Gentle Woman in British Columbia" provides an interesting account of the pioneering life as Susan and John Fall experienced it. Unfortunately, it doesn't mention Nora. She lived until 1939 and was likely interned at the Mission Chapel just east of Hedley.
Due to space limitations, this account is incomplete. Also, there isn't total agreement on all details. My purpose is to help keep alive a fascinating piece of Similkameen history. Certainly both Nora and Susan, and also John Fall Allison, played a significant role in the settlement and development of our beautiful Similkameen Valley.
The post Allisons of the Similkameen appeared first on Living Significantly.
Source:: Living Significantly