By Art Martens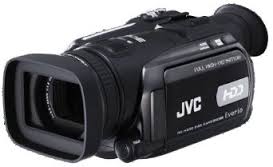 While working with Young Offenders in Hedley, I sometimes said to our staff "the students can close their minds to what we say, but without realizing it, their minds are recording everything we do. It's as though they have a mental camera running continuously. The images can't be erased and when the students graduate from our programs, they'll replay them again and again." Then I added, "for many of them, we are their only example of how to live productively."
With Father's Day approaching, I returned in my own mind to those days. Linda and I had 2 teenage children at that time, and because of my work I felt I had an understanding of how to prevent them from going off the behavioural rails. I was to discover, to my immense chagrin, that I had no magical insights or powers. Quite unexpectedly our 2 beautiful, obedient children began associating with a crowd that embraced partying, smoking drugs and alcohol. Almost over night our previously well ordered lives were thrown into emotional disarray. There were several visits from the police and at times Linda went to bed with tears on her cheeks.
Coincidentally, during this period we became acquainted with Herman and Clarissa. Herman had not developed emotional maturity and several times he deserted the family when their teenage daughter and son angered him. In spite of his erratic parenting, he demanded exemplary behaviour from them. Determined to win release from his unreasonable demands, the daughter schemed and in time moved in with a man much older. Not unexpectedly, she was soon pregnant. The son, distraught and bitter, ran away. The family disintegrated and we lost touch with them. I was reminded of Immanuel Kant's statement, "out of the crooked timber of humanity, no straight thing was ever made."
Adolescence is frequently a time of upheaval and despair, for both parents and children. The future appears uncertain and bleak. Genuine communication becomes almost impossible. Anyone who has gone through the experience, or is even now in the midst of it, knows how humbling and excruciating it can be.
Fearing our teens would spiral out of control, Linda and I began seeking divine intervention. During one particularly unnerving episode, we went for a walk in the rain and came to the understanding that whatever happened, we wanted our children to know they were loved. We wanted them to have a place of sanctuary in their young fragmented lives. A place of respite to which they could run when they got deeper into the mire than they had intended.
We hoped that by assuring them of our love and providing an atmosphere of stability, we could still be influential in their decisions, even if only by example. In The Road to Character, David Brooks contends that "Example is the best teacher. Moral improvement comes most reliably when the heart is warmed through contact with people we admire and love. This consciously or unconsciously bends our lives to mimic theirs."
Although I felt vulnerable and inadequate when the issues entered our home, I began to understand that for Linda and our children, I needed to retain an inner sense of equilibrium. My words and demeanor must assure them this time would come to an end and whatever was happening, the family connections would again be strong. Our children needed to know we believed in, them loved them and would wait for them to escape the quicksand that threatened to pull them under.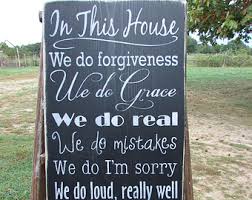 Looking back now, Linda and I realize the difficult experiences actually came with a bonus. The relationship we had with each other deepened and matured. It gave us greater understanding and compassion for parents with challenging adolescents. Also, when our children look back now they recognize that we didn't give up and our home was always a place of sanctuary when they needed it. They emerged intact from their time of upheaval and now have jobs and families.
When chaos enters a home, it's a time for adults to be patient, stable, loving and accepting. If we choose to be strong and stay in the game, the percentages are in our favour. This Father's Day will be an opportune time for us Dads to renew our resolve to be a positive leader and role model in our family and community.
The post A Father's Challenges & Opportunities appeared first on Living Significantly.
Source:: Living Significantly