By Art Martens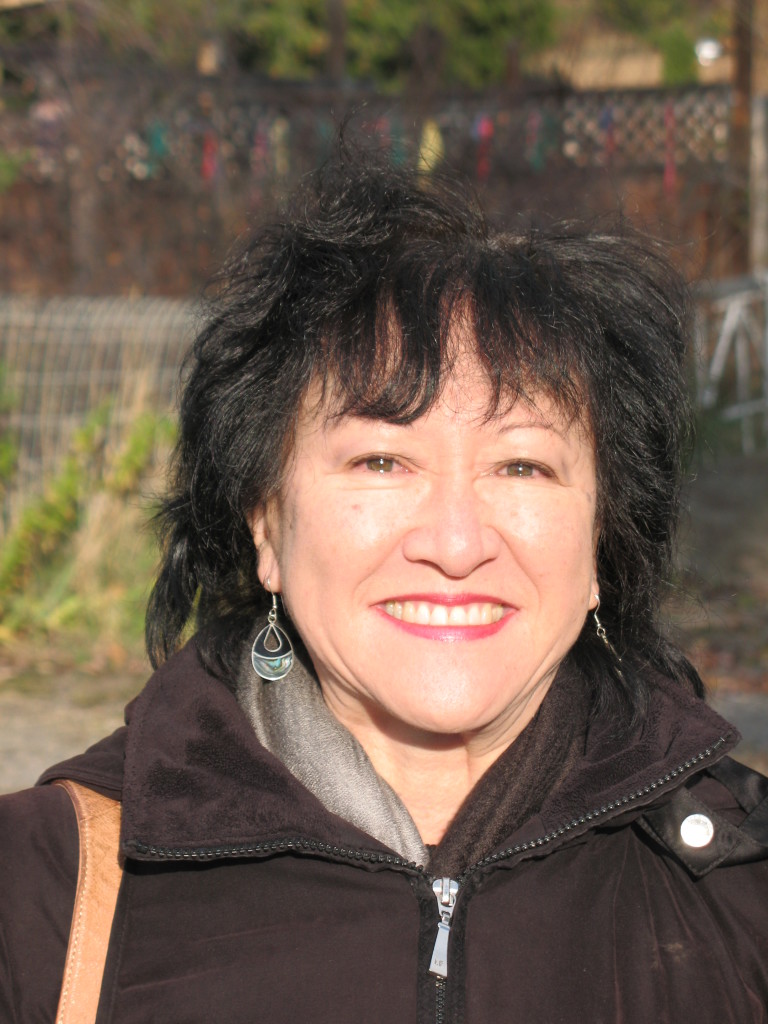 Sitting at the round table in our sun room this week, Richmond attorney Veronica Armstrong talked about her life and her legal practice. She had given a free presentation on wills and personal planning at the Hedley Seniors' Centre Saturday evening. Linda and I had invited her to come for coffee before returning to her home Monday morning.
"My husband and I moved to Canada from South Africa in 1998," she told us. "Our home was in Johannesburg, which was a leading financial centre at the time. There was a lot of crime. We came for our 3 children. We didn't want them to have to look over their shoulder all the time."
The move proved to be a difficult one for her. Having experienced the end of Apartheid, she very much wanted to be part of the transition to a more equitable society. Not knowing many people in her new community, she felt deeply lonely. Also, in spite of solid legal experience in the financial realm in South Africa, finding employment in Canada proved to be difficult.
Veronica is fluent in English and Afrikaans, and also speaks enough Cantonese to get by. "In South Africa I worked for a huge bank," she said. "I was head of the bank's international legal division. When I looked for work in Canada, employers intimated I had come from some remote backwater. The only job I could get initially was at a Taco Time."
In 1999 she heard that the B.C. Securities Commission was advertising a position. The competition had actually closed a week earlier but she called and asked if she could still apply. When she told them she had considerable experience with derivatives, they instructed her to fax her resume immediately. They were looking at applications that afternoon.
She was hired and worked for the Commission from 1999-2007, then joined a start-up company in real estate. When the crash of 2008 killed the company, she founded her own law practice, Veronica Armstrong Law Corporation, and started over. Her focus now is primarily on wills and personal planning, including power of attorney and representative agreements. She also does some small business contracts. All her clients, many of whom are women, come to her by referral. "Sometimes they just need to talk about their planning," she said. "When they know they have done it right, they can relax."
I asked Veronica what basic counsel she has for people. "Wills aren't important just for people up in age," she said. "It's a good idea for younger people to have a will too. Also, review the will, especially when there has been a major change such as a birth or a death in the family. Begin to have a conversation with the executor of your will or whoever has the power of attorney. Make your wishes known. Deal with legal and financial matters."
"It's also a good idea to have a Representative Agreement," she continued. "This puts in writing your wishes concerning personal care and health care." Legal advice is important so it's done right, she suggested.
We then went on to ask Veronica further about her interests and activities away from her office. She smiled broadly as she talked with great enthusiasm about her 3 children. There was also excitement in her voice when she told us about her role in music at the church she attends. "There are about 3,000 families," she said. "We have people from the Philippines, Goa (India), Africa and China, as well as many Caucasians." She sings in 2 choirs and leads one church choir. Music is a joy and she continues to take voice lessons. Sensing her excitement when she talked about the church involvement, it was easy to conclude this is where she finds a great deal of satisfaction and fulfillment.
When I asked about her purpose in life, she said, "I tried to figure this out for about a year. Now I understand that my purpose is to love. I smile at people a lot when I'm out walking. Some smile back. Some probably think I'm crazy."
When we bade her goodbye, she smiled and gave us each a warm Veronica hug. She is an attorney whose interest goes far beyond wills and contracts. She does indeed love people. It's easy to smile when she smiles.
The post Attorney Speaks Of Wills And Life appeared first on Living Significantly.
Source:: Living Significantly