By Art Martens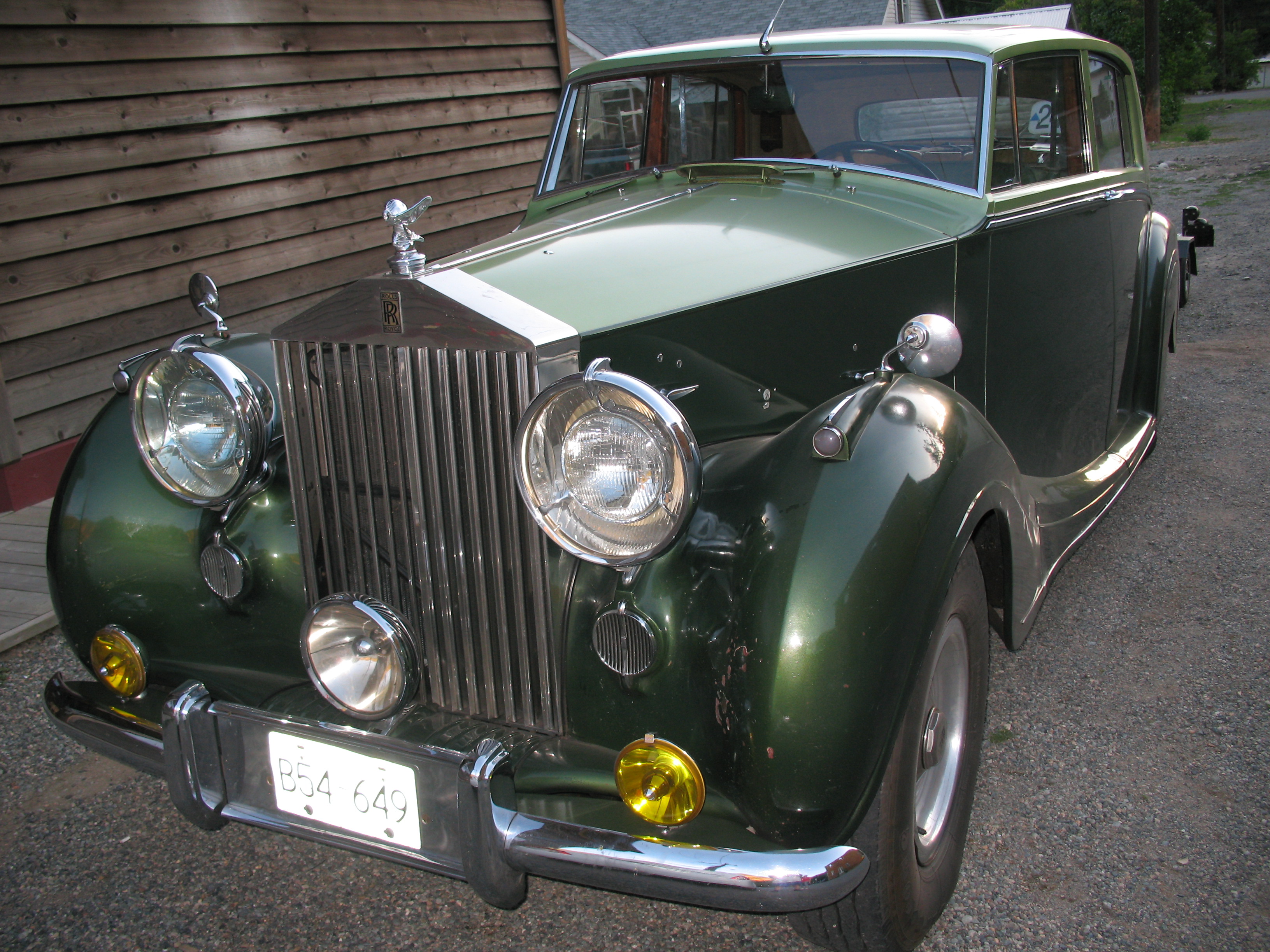 This elegant classic Rolls Royce was parked at the Hitching Post Restaurant in Hedley a couple of weeks ago. The restaurant has a solid reputation for sumptuous dining well beyond Hedley and I frequently see expensive cars there during the dinner hour. Apparently people with means consider it worth a lengthy drive, or plan to stop here when they are travelling to other destinations. Certainly the high priced vehicles I regularly see here are not owned by local people.
When I spotted this Rolls, I hurried home to fetch the camera. Probably I should have gone into the restaurant and found the owner so I could learn more about it. I considered it but don't like to disturb people at their meal. It might have been a special anniversary for them.
For me the car exudes character. It doesn't have lines similar to virtually every other car on the road. When we see a car like this, we don't need to look for the name of it's maker. It is truly distinctive.
Linda went online in an attempt to find out when it was made but we're not certain of this. What she did find is that there are a number of very impressive models.
I realize now I should have looked for the owners. Was it an elderly couple marking a special occasion? They might have been as interesting as the fabulous car they drive.
The post Awed By Classic Rolls Royce appeared first on Living Significantly.
Source:: Living Significantly