By Art Martens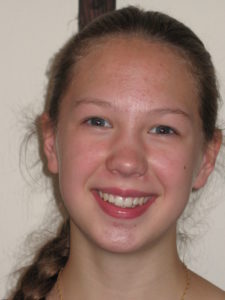 We would likely not be surprised if a 15 year old girl decided to spend at least a portion of her summer earnings on designer clothes, jewelry and cosmetics. Quite possibly Ayrelea Nimchuk of Hedley was also tempted by these allurements. I was amazed to learn that she chose instead to pay for a trip to India where she volunteered for about 3 weeks at a school for underprivileged boys.
Sitting in our sun room she said, "I heard Dan and Olga McCormick talking about going to a boys school in India. I asked when they were leaving and said I'd like to go with them."After several discussions and some research, her parents agreed. Ayrelea saved her income from working at the Hedley Museum to pay almost $3000 for the trip. The Hedley Seniors' Centre gave her $200 and the Hedley Grace Church contributed $500 for a chicken dinner for the approximately 500 boys at the school.
"Prem Sewa is a free boarding school for boys from poor homes," she said. "They can start at age 5 and go to grade 12. Parents are eager to have their sons attend. They know there is no future for them without an education. In their home these boys often received only one meal a day. At the school they get 3 meals. She smiled and said, "the plates are really big and the boys go back for second and third helpings. They eat it all."
In addition to Dan and Olga, there were 3 other recruits from Keremeos. " We played football (soccer) with them. It's a big game there. Also, they love volley ball. Their ball is very hard but they really smack it. They are good players."
Another smile. "They all wanted us to take pictures of them. They'd say 'one photo', but they meant many. They'd look at the picture and burst out laughing."
According to the school's website, it's purpose is "to give children from poor homes, orphans and semi-orphans, a chance to study in schools and institutions, which otherwise would be closed to them." There is a computer lab, a wood workshop, a mechanics shop and land to grow crops. If a boy demonstrates special promise, Frank Juelich the founder, will personally pay for him to attend college.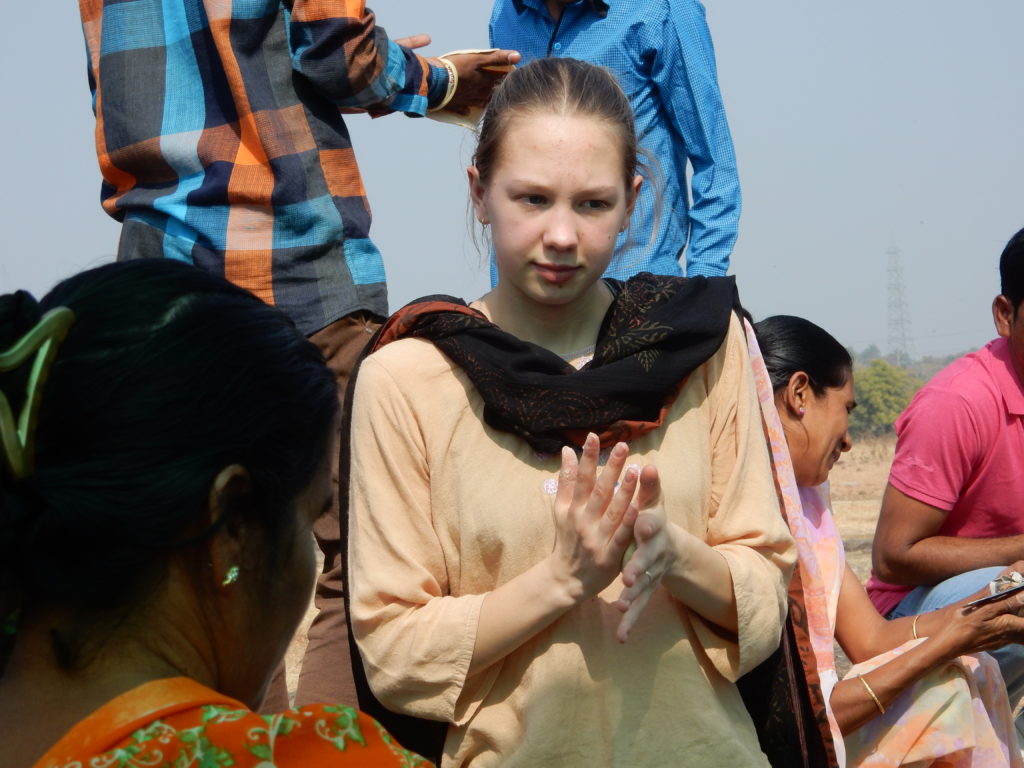 The school, which has a sister school for girls about 650 kilometers away, actually was not begun intentionally. As a young man Frank Juelich traveled in India and wanted to learn a local language. He found 3 young men with a desire to learn English and they began studying together and helping each other. One of these men knew a boy who needed an education and asked if they could help him. Soon there were 40 boys attending sessions.
Frank became aware of the pressing need for educational opportunities among the very poor. He returned to Canada, raised $42,000 and purchased 17.75 acres in a rural area.
Now the school has a small medical clinic with a nurse on duty. A doctor comes in once a week. They also have an ambulance. The boys bathe 2 times each day and learn about hygiene. Since the inception of the school, dormitories and other facilities have been constructed. A settlement has grown up around the facility, and approximately 150 children are day students at the school.
The language of instruction is Marathi, with English also required."We sat with them in the English classes and helped them," Ayrelea said. "When we went to the market, we took along a few of the boys who were more advanced in English to translate for us."
I was impressed to learn that most of the staff are graduates of the school, including the Director and also the President. Frank Juelich, now elderly, is continuing as a consultant. He wants to die in India.
Ayrelea returned with many vivid memories. Cows, pigs and chickens wandering unmolested, cow dung used to fill joints in walls. Markets with a rich array of offerings. Also, she loved the peanut butter. For her the experience reinforced a desire to be involved in humanitarian work somewhere.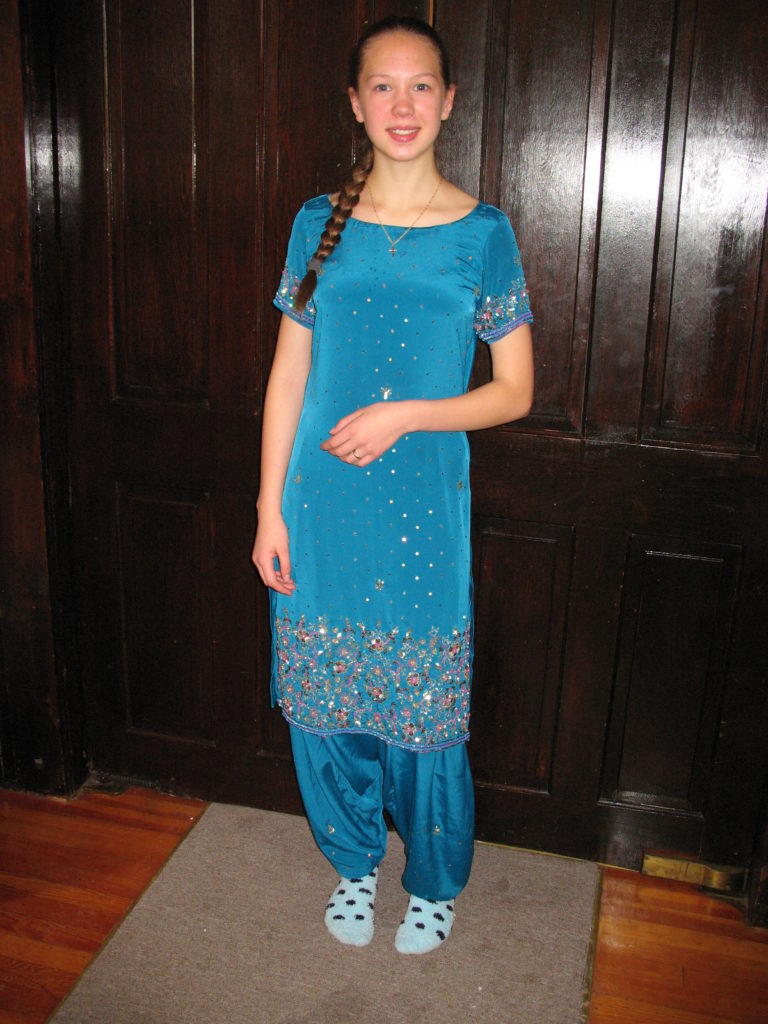 She's a pretty young lady and really doesn't need the designer clothes and jewelry. Her decision has provided her with rich experiences and memories, and it brought smiles to the faces of the boys in India.
The post Ayrelea In India appeared first on Living Significantly.
Source:: Living Significantly