By Art Martens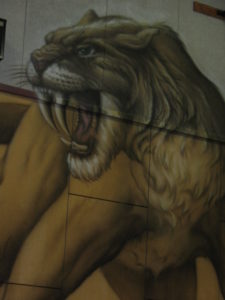 There are times in life, as in a game of basketball, when the outcome is determined not only by the skills we have acquired, but also by the character and habits we have developed. I was reminded of this last week in a game between Langley's Brookswood Bobcats and a team I will refer to only as the "Demolishers". This game was of interest to me because my 6 ft. 5 grandson Brandon was playing centre for Brookswood.
Brandon began playing basketball in grade 8, at that time a tall, gangly kid with lots of energy but little finesse. Observing him in their backyard dribbling, feinting and shooting, his dedication and work ethic impressed me. At times I scrimmaged with him but my grandfatherly body couldn't match his height, long arms, agile movements and increasing skill. Before long I retired from the backyard court and cheered him on from the comfort of the second story patio.
Now in grade 12, Brandon is finishing his last season of high school basket ball. Unfortunately, none of the Bobcat teams he's played on over 5 years have been hugely successful. Several of the players he grew up with on the team were scarcely over 5 feet. Opposing players towered over them. In spite of the great height disadvantage however, the boys battled on, bringing enormous energy and commitment to each game. They developed the inner strength to play with amazing determination even when losing, which was frequently the case.
Mentally basketball hasn't been as high a priority for Brandon this year. He has a pretty girlfriend and a part-time job. Although his passion for the game has diminished, his loyalty to the team has not. Their tallest player, he has many times thwarted the shots of opponents. He can also score. Aware of the team's dependence on him, he has continued to play with the same vigour.
Somewhat unexpectedly, the Bobcats squeaked into the Fraser Valley Tournament. Knowing he was nearing the end of his high school basketball career, Linda and I made the trip to Langley to watch him play. Because the Bobcats were ranked low, we realized they'd immediately be matched against a strong, higher ranked team. We were dismayed to learn this would be the Demolishers, a team with a reputation for rough play.
All games in the tournament were scheduled to take place in the Demolishers home gym. Upon entering the gym, it was evident to us Demolisher fans intended to make noise a significant factor. Watching the Demolishers go through their warm up routine, I became conscious of how much bigger these boys were than the Bobcats. Their swagger suggested a high level of hutzpah. They had manhandled Brandon and his team 2 times in the regular season. Brandon had come home with an abundance of bruises from those games. The Demolishers were confident.
At their end of the gym, the Bobcats were going through warm up drills with quiet determination. In the previous match ups, the referees had allowed the Demolishers to push the Bobcats around almost at will, calling few penalties on them. If that happened again it would be a basketball version of dirty hand to hand combat. Life isn't always fair, and basketball referees aren't either.
Expecting Demolisher fans would again attempt to distract his team with noise, one of the coaches had brought 2 garbage cans for fans to bang on. The mother of one of the Bobcats came with a shopping bag filled with noise makers. The coach had also announced in school he would bring $200 to pay the entry fee for students.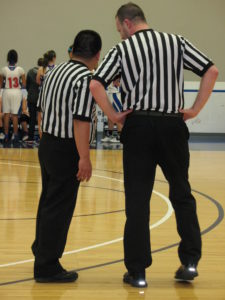 When the play began, it quickly became evident the Bobcats would refuse to be intimidated by their bigger opponents. They surprised the Demolishers with their feisty defense and the scrappy manner in which the point guard drove in to the basket and scored. When the Demolishers tested reffing, a couple of penalties made it clear the refs would not tolerate their rough brand of play. This deprived them of their bullying advantage and permitted the Bobcats to play more creatively, less concerned they might be injured.
The Bobcats pressed relentlessly, determined to beat this team which had bruised their bodies and egos. In the end, their work ethic and inner strength enabled them to overcome a team that relied on intimidation. In basketball, as in life, character can still determine the outcome.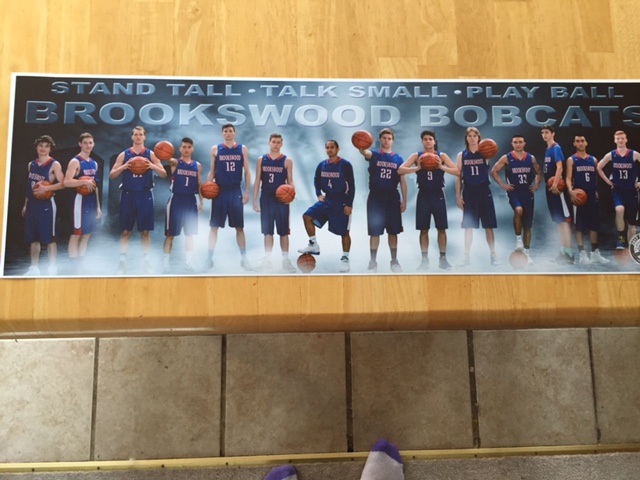 The post Basketball, A Preparation For Life appeared first on Living Significantly.
Source:: Living Significantly