By Art Martens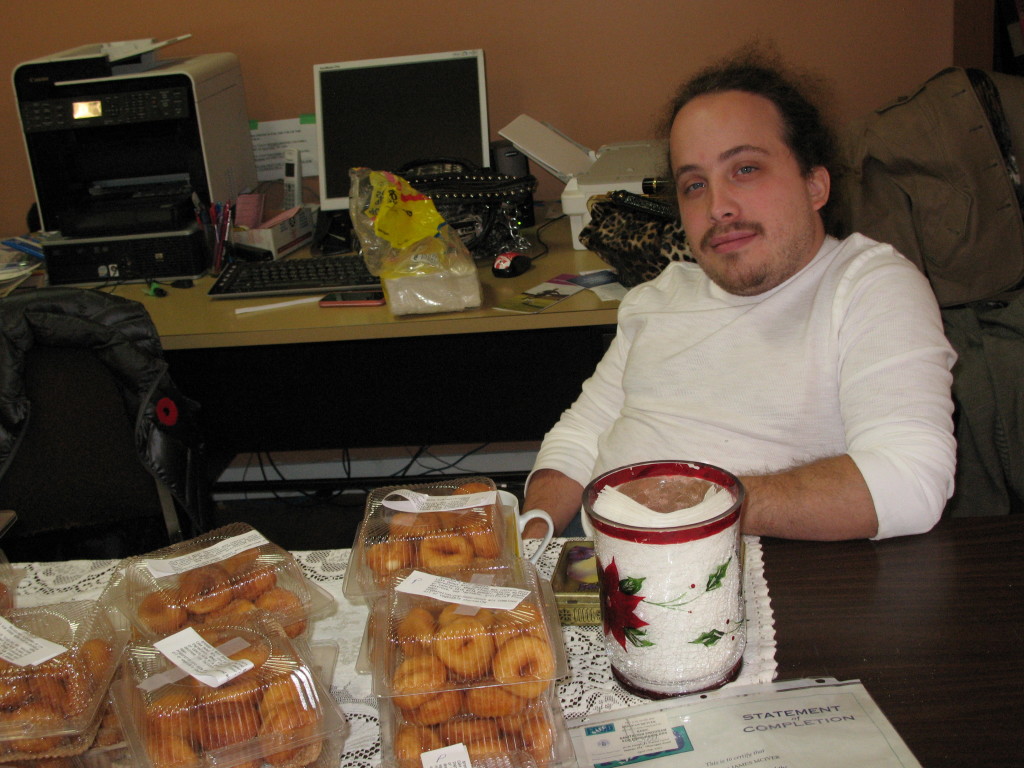 When Linda and I entered the Hedley Seniors' Centre on Saturday, Nov. 14, we were greeted by a pleasant, animated buzz of voices. It was 9:30 am and the Centre's annual craft sale was in full swing. The place was already swarming with vendors and patrons. In past years only the two rooms beyond the kitchen had been used. This year there were 19 vendors and additional tables were set up from the kitchen to the entrance. There was an eclectic assortment of wares.
Brendan McIver was situated at the first table. He had come from Osoyoos to sell his mini doughnuts. That is quite a trek but he seemed happy to be here. "It gets me out," he said.
Michelle Jacobs of Hedley had one of the more elaborate arrays of products. Beadwork is a prominent feature in her display. A journeyman electrician by trade, she devotes a lot of her non working hours to crafts. In the coming year she plans to take her display to a number of First Nation Pow Wows.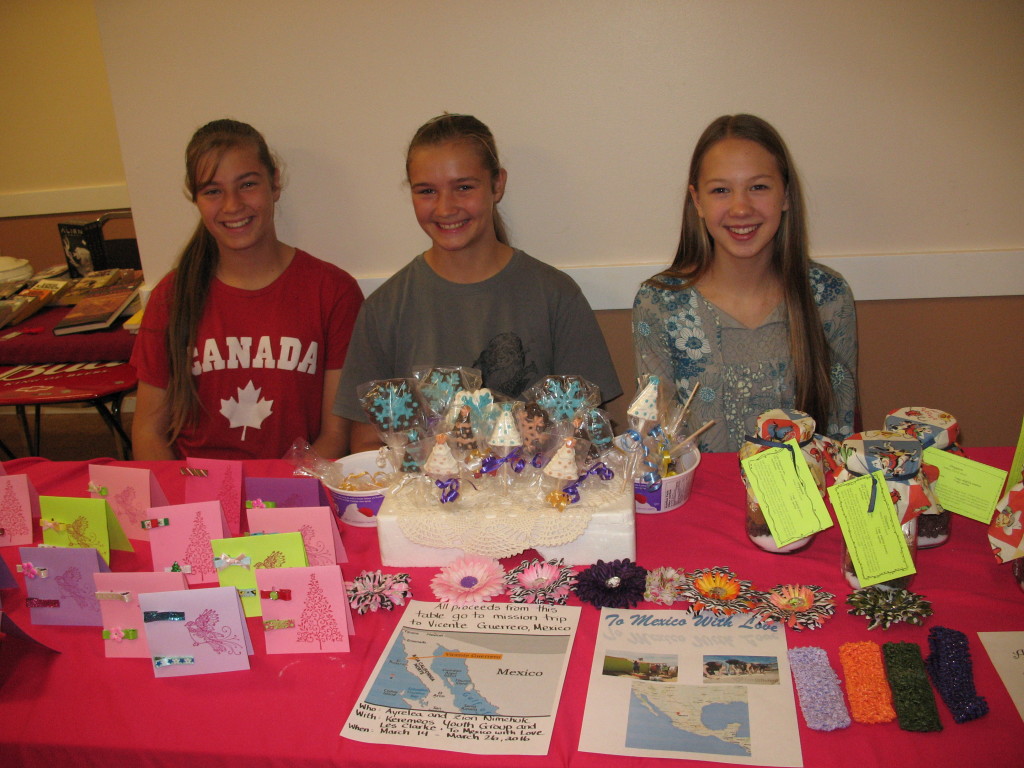 Fourteen year old Ayrelea of Hedley used the sale to raise funds for a missions trip to Vicente Guerrero, Mexico. Her display featured hand crafted barrettes, chocolate lollipops and jars of cookie mix. Her friends Heidi and Stephanie were at her table for company and moral support.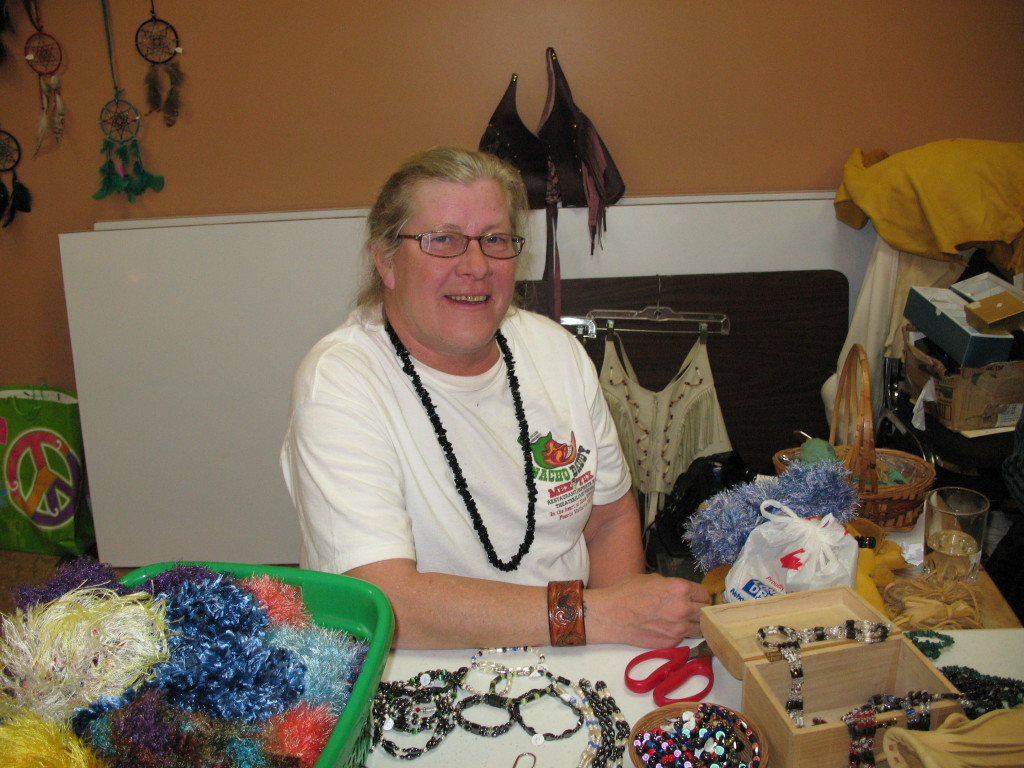 Colleen Doherty, former chair of the Hedley Improvement District was selling jewellery and leather work, plus other crafts.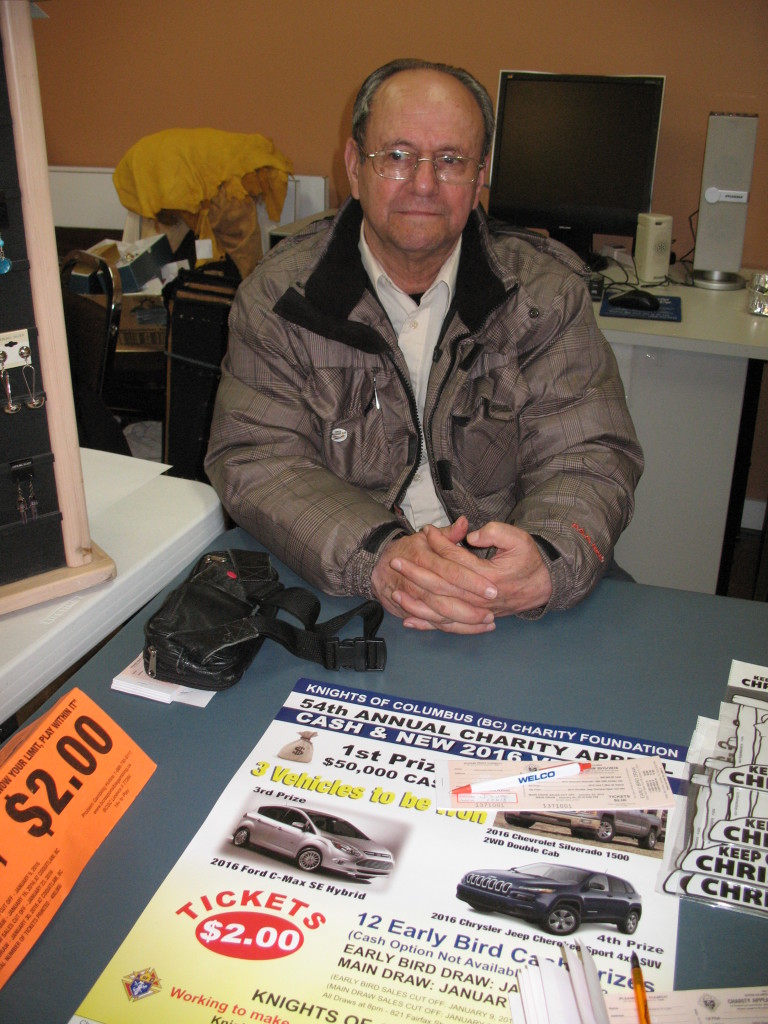 Also on hand was Joseph Dube, representing the Princeton Knights of Columbus. He was selling lottery tickets for $2.00. The first prize is $50,000. That would be handy, especially just before Christmas. Other prizes consist of vehicles.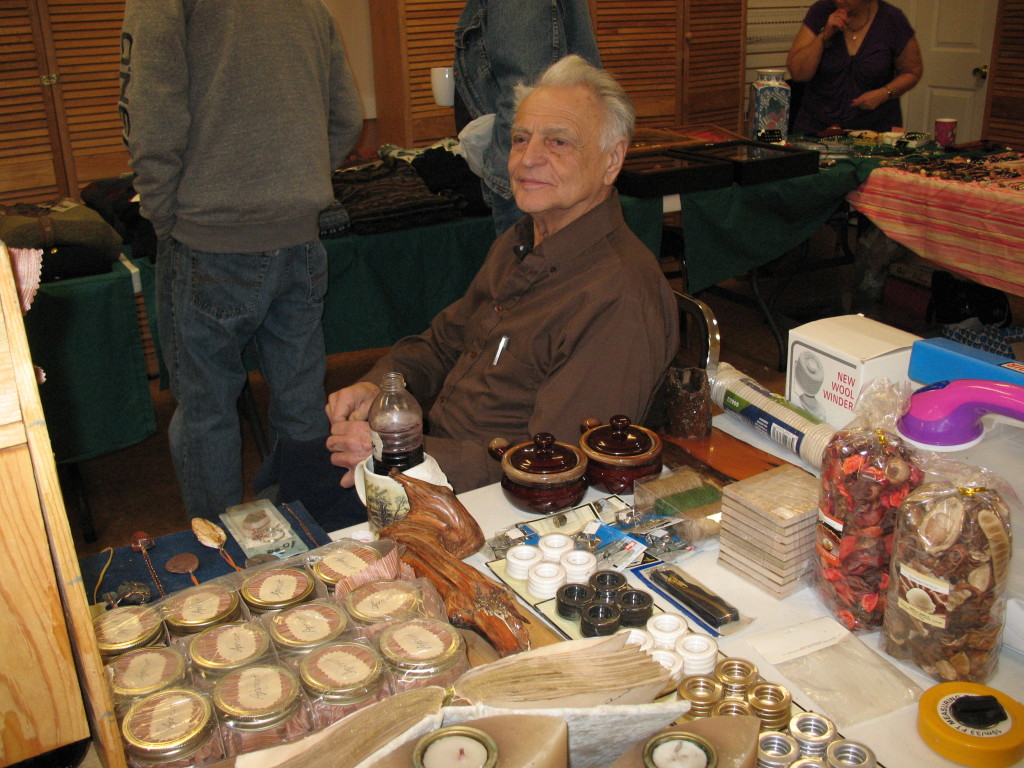 Our friend Richard Lubiak again had small jars of jelly on display, as well as craft items. In the past his wife Margaret sold her jellies and other kitchen products at the sale. After her passing, Richard carried on. Margaret had left behind quite a supply of jellies. He has sold them all, but his daughter Tanya is following in her mother's kitchen footsteps. Richard is now selling her jellies. The fruit comes from his little orchard.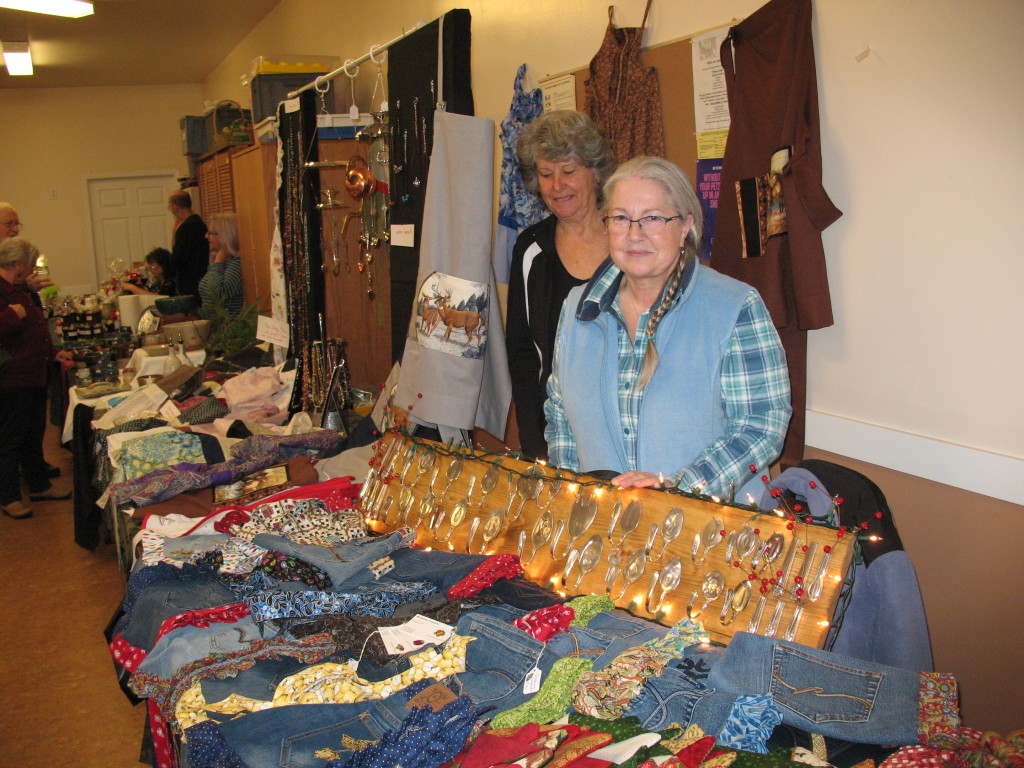 Beryl Wallace, president of the Seniors' Centre said later, "vendors told me they enjoy the atmosphere here. They say it's friendlier than some venues." Ruby Falk of Keremeos also commented on the friendliness of people. She and friend Bonita Aldous hosted side by side tables. For many it's an opportunity to meet friends and make new acquaintances.
In addition to the Craft Sale, the Seniors' Centre organizes and hosts a number of community functions. Every second Sunday of each month they offer a $5.00 breakfast which includes 2 eggs, 2 pancakes and sausages or bacon, and coffee. On Remembrance Day they provide a free lunch of sandwiches, desserts and a hot toddy. The Centre is available for Celebration of Life ceremonies and food is served. Hedley Improvement District elections are commonly held at the Centre. It's a place where the community comes together for a variety of reasons.
The post Craft Sale Pleases Patrons and Vendors appeared first on Living Significantly.
Source:: Living Significantly