By Art Martens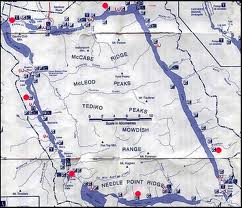 When Al got a fish hook in the white of his eye on the Bowron Lakes Circuit in northern B.C., our expedition needed to respond quickly to an unexpected and difficult challenge. Nightfall was only 2 hours away and we were in a remote wilderness with no means of calling for help. For me this crises became a reminder that in unfamiliar, even dangerous circumstances, we are able to call on reserves of physical and inner strength we didn't know existed.
As Expedition Leader for the One Way Adventure Foundation, I had assigned our 3 groups of leaders and young offenders to separate campsites on a bay on Isaac Lake. Less interaction between them meant less trouble. I had elected to travel with the girls group because their workers had little wilderness experience. After paddling all day, we had just set up our tents at the Betty Wendle site when we saw a canoe racing furiously toward us from Al's camp, paddles flashing in the late sun.
As they drew near, the 2 youths in the canoe shouted, "Al's got a fish hook in his eye!" I called to Sandy, our nurse, "Let's go!"
We found Al propped against a tree. He had been fishing with one of the boys. The boy's hook had got caught on something and when he pulled hard, it snapped free and lodged in Al's eye. I left Al in Sandy's care, a short length of line dangling from the hook. At the fire pit, his assistant was talking quietly to the 6 boys. I told them I'd be going for help and Arnet was now their leader.
I knew there was a Rangers cabin a considerable distance ahead. This was the most dangerous section of the circuit. There was also a cabin some distance back on Isaac Lake. No guarantee of a Ranger at either point though, and night among the mountains would be totally dark. I decided to return to the cabin we had passed that afternoon.
A young man of about 20 from another group told me he was rested and offered to go with me. Concerned about the approaching darkness, we paddled hard across the bay to where Gordie was camped with 5 boys.
My volunteer paddler now lost heart and I arranged for two of Gordie's boys to return him. Ben, a sturdy young member of Gordie's crew, volunteered to paddle with me.
Ben was robust and resolute. Exchanging only occasional words, we paddled with determination, not sparing ourselves. Fortunately I had known that if an emergency arose, I'd need to be fit and had trained rigorously.
After well over an hour of driving ourselves relentlessly, Ben gasped, "I think I see a motor boat!" The light was fading but as we drew closer, the cabin and boat came into focus. We had found a Ranger!
I explained the crises and the Ranger said, "I'll go right away. I can't take your canoe though. It would slow me down."
With exhausted bodies we paddled in the growing darkness. At about 10 pm we saw the fire in Gordie's camp.
After a brief chat, I returned alone to the canoe. In total darkness, I forgot the canoe wasn't loaded. Higher in the water and less stable, it flipped in an instant as I was getting in. I was suddenly standing in frigid water up to my chest. Gordie and his boys rushed down from their camp and rescued me and the canoe. They loaned me clothes, including a jacket, and I set out again.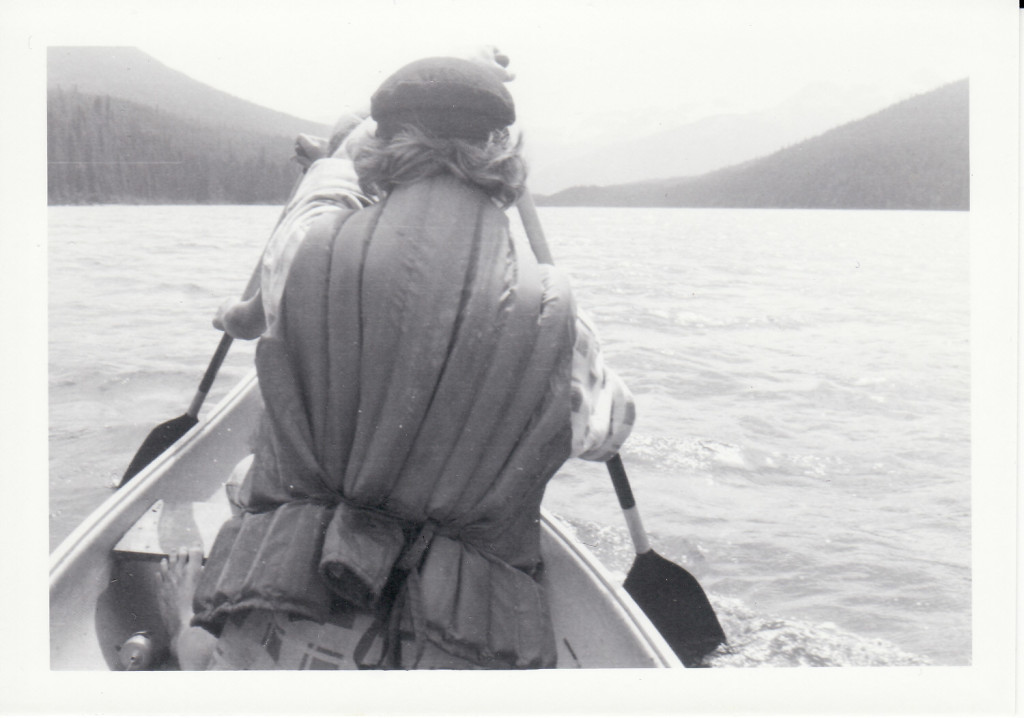 The girls had retired to their sleeping bags and had let the campfire die. It was only because I recognized debris in the dark water that I found our camp.
Meanwhile, Al, Sandy, and the Ranger talked all night, and Al became reconciled to the possible loss of his eye. By the time a helicopter dropped down to pick him up in the morning, he was understandably shaky.
A week later, back in Hedley, I saw Al. The helicopter had flown him to Prince George. Here a physician took one look and said, "Oh, this one will be easy."
I've reflected back many times on this Bowron Lakes episode. Both Ben and I found unrealized physical and inner strength . I hope that for Ben, it also helped him understand he has immense potential to accomplish much more than he had previously believed.
The post Emergency on the Bowron Lakes appeared first on Living Significantly.
Source:: Living Significantly