By Art Martens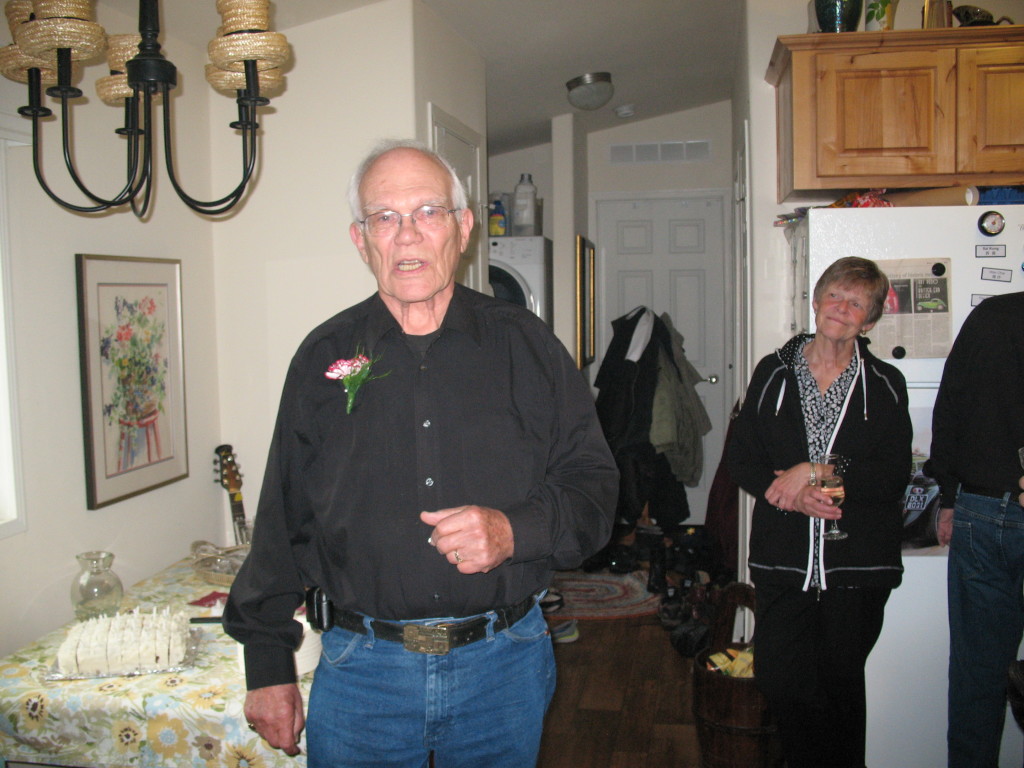 Although Bill Day lives in Hedley only part-time, some 23 people, primarily citizens of Hedley, gathered last Saturday to honour him on his 83rd birthday. A former college president and citizenship judge, Bill has won the respect of many in the community by participating and contributing wherever he can. Last year he did the sleuthing necessary to locate two WW1 machine guns. He persuaded the owner to loan them to the town for a special commemorative ceremony to pay tribute to the young men who had volunteered for war service.
He is a member of the Hedley Historical Museum Society and when the kitchen needed updating, he gave time to this project. His plumbing experience was a great asset. Bill also worked many hours with Terry Sawiuk restoring Miner's Cabin at the Museum. When something needs doing, Bill frequently says, "just tell me what you want done and I'll do it." Maybe his robust health comes from having an optimistic outlook on life.
The party was arranged by Bill's partner, Lynn Wells. Apparently Bill and Lynn enjoy the company of people making a positive and substantive difference in this community. Virtually every guest present is active in at least one community organization, and, according to Lynn, Bill has worked on one or more projects with each of them this past year.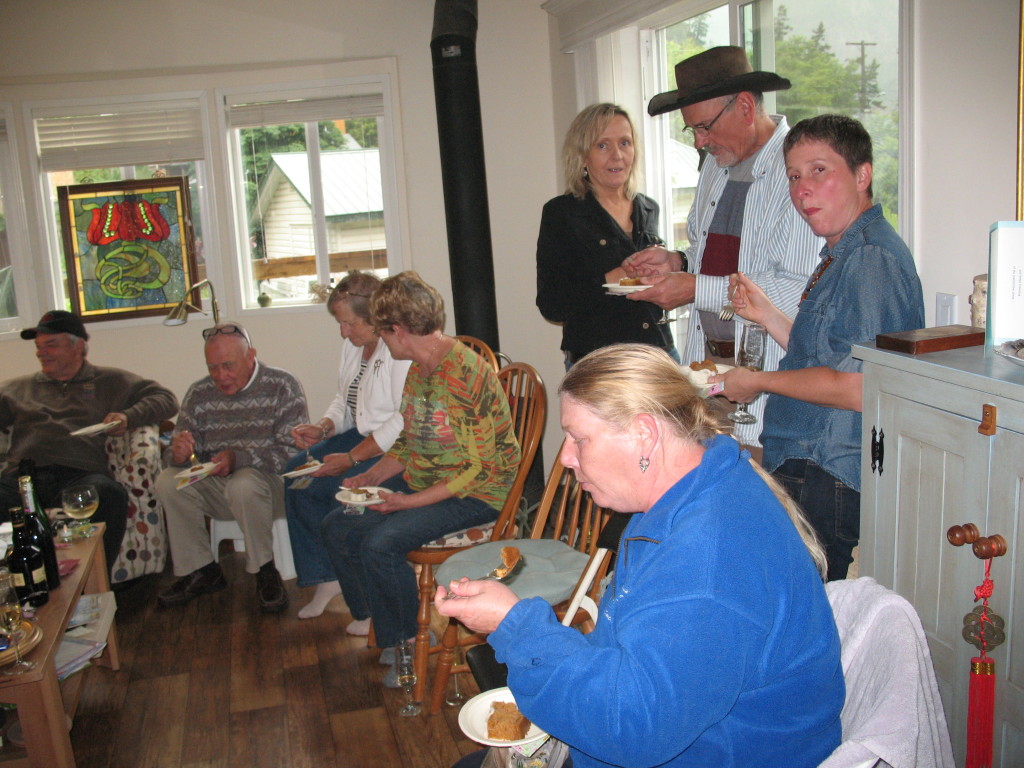 The atmosphere was upbeat and the cake was delicious.
The post Former Citizenship Judge Honored appeared first on Living Significantly.
Source:: Living Significantly