By Art Martens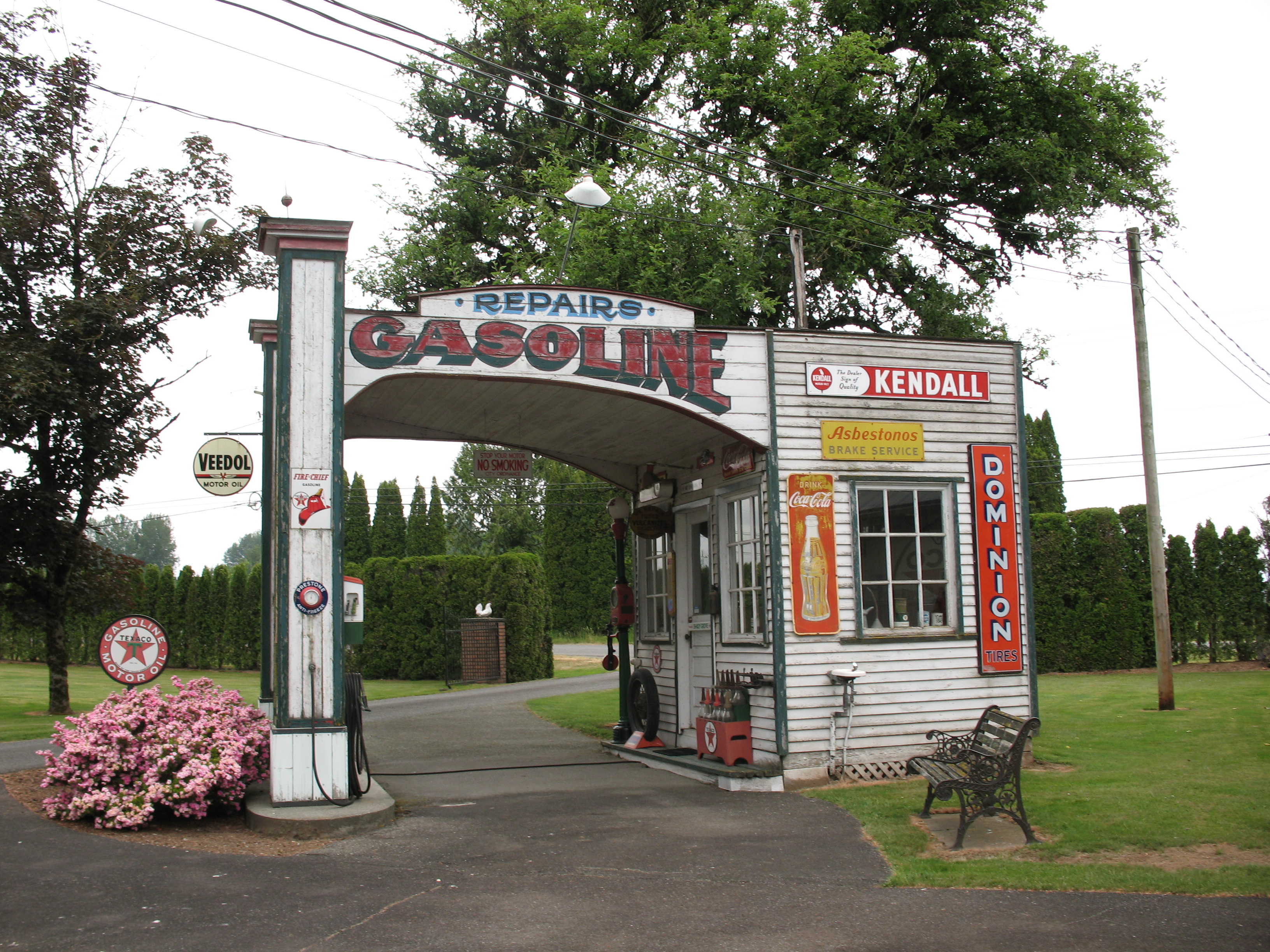 Abe and Elaine Suderman, owners of Shady Grove, have created a credible early 20th century setting for their vintage and classic cars. There is a Texaco gas station, circa 1920's, complete with 2 antique gas pumps, tire inflator and oil bottles. Also a General Store, circa 1890. The store is complete with a bean counter, display cases, coffee grinder, etc. Two poultry barns have been converted into showrooms for the cars and memorabilia.
We spent several hours, before and after lunch, renewing acquaintances and admiring the cars. Among the classic cars were a Cadillac with fins, a Thunderbird convertible, and a 1960's Camero muscle car. All were cars many of us had dreamed about and coveted.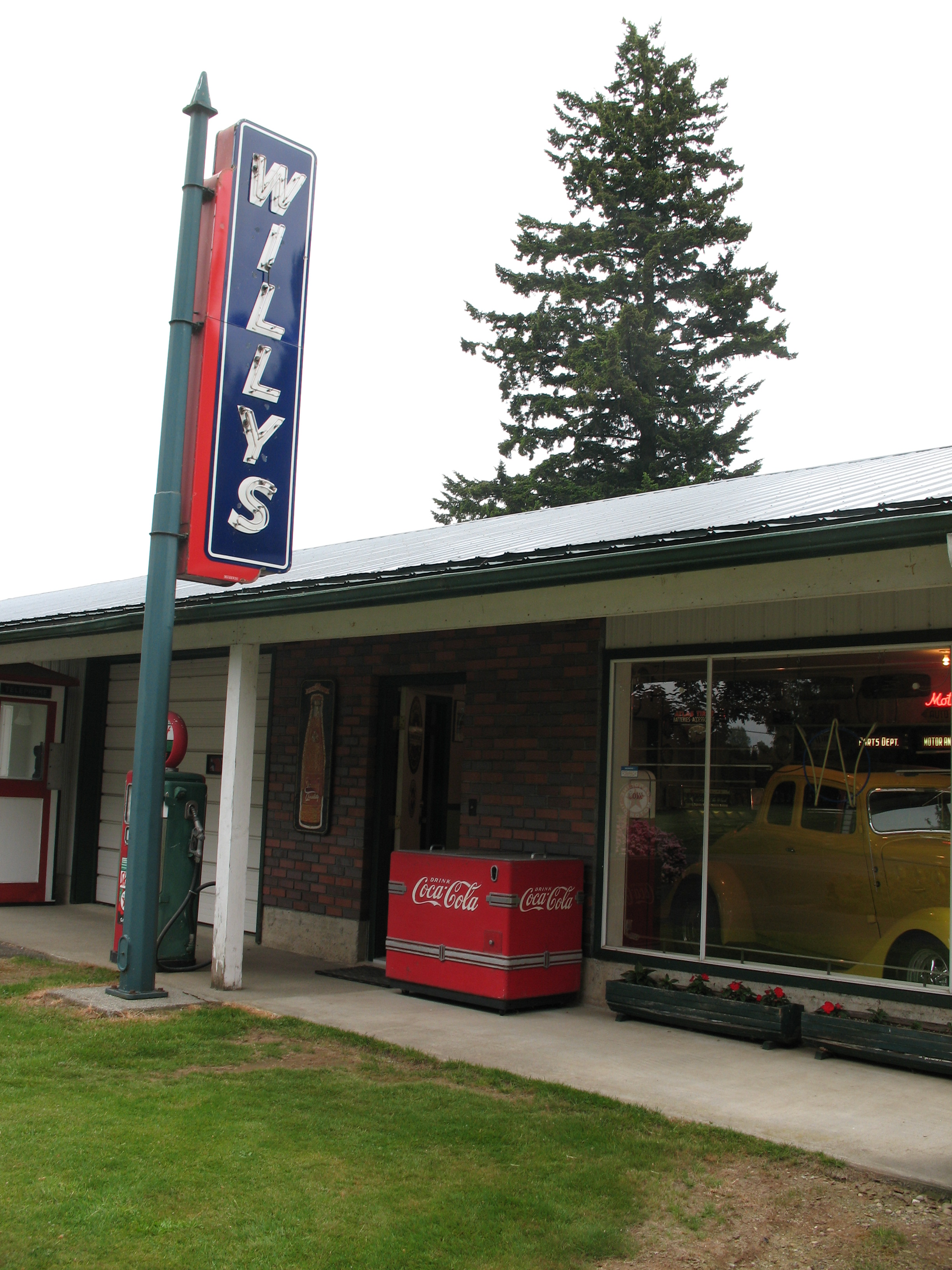 The vintage cars are even more unique than the classics. I was particularly impressed by the vehicles in the Willys showroom. I went back several times to admire the bright yellow 1936 Willys coupe. Actually, each of the Willys demanded attention.
These cars exude character. I especially enjoyed studying the grills. They don't resemble every other grill of that time. They have the courage, you might say, to be different and distinct. During the era of the vintage and classic cars, every kid could tell whether it was a Willys, a Chev, Ford, Pontiac, or virtually any other model.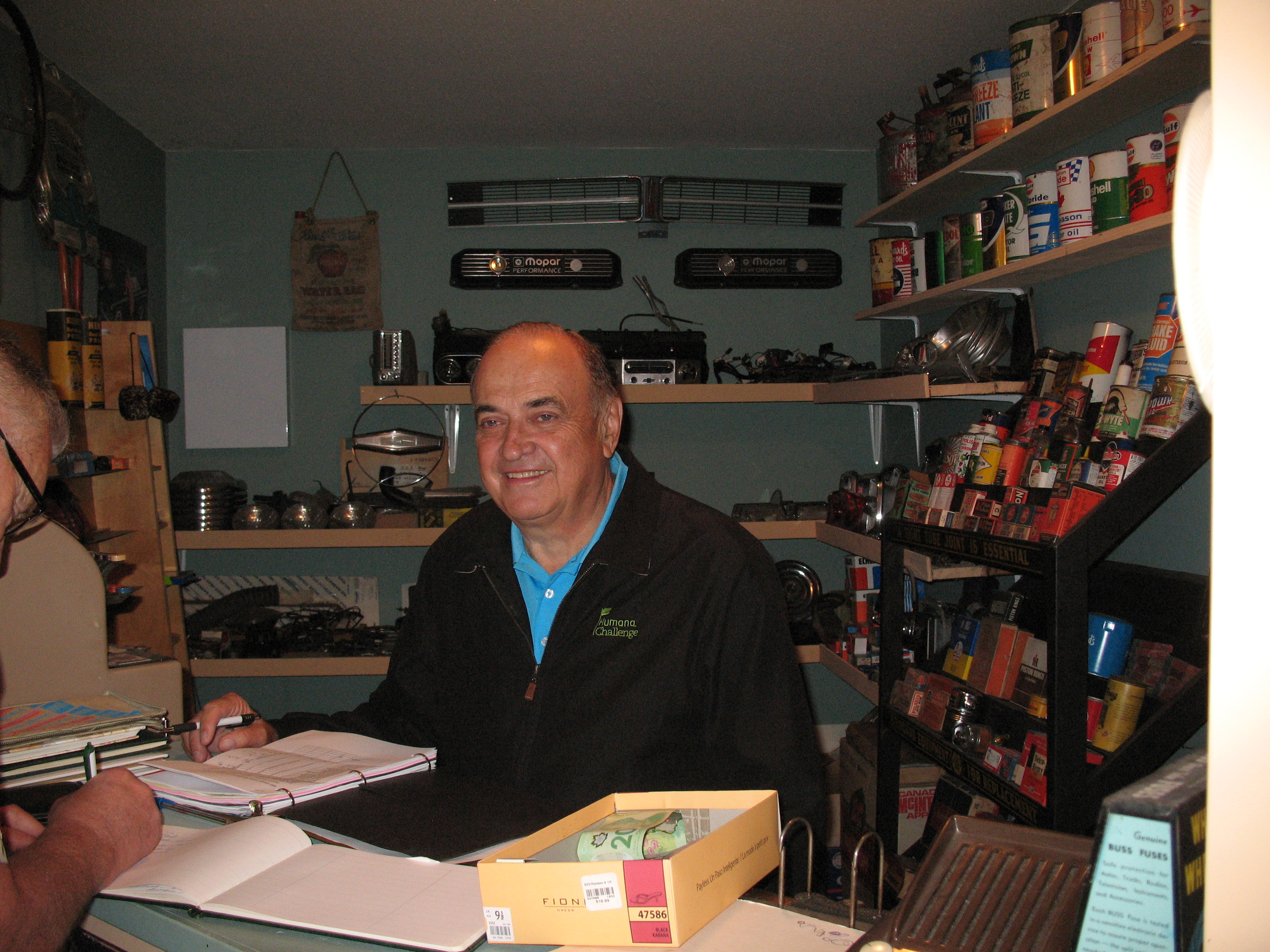 Henry Suderman, one of the 2 primary organizers of the class reunion. He is behind the parts counter in the Classic Cars Showroom at Shady Grove. His wife Rhonda (not an MEI grad) was deeply involved in preparations, including baking, for the event.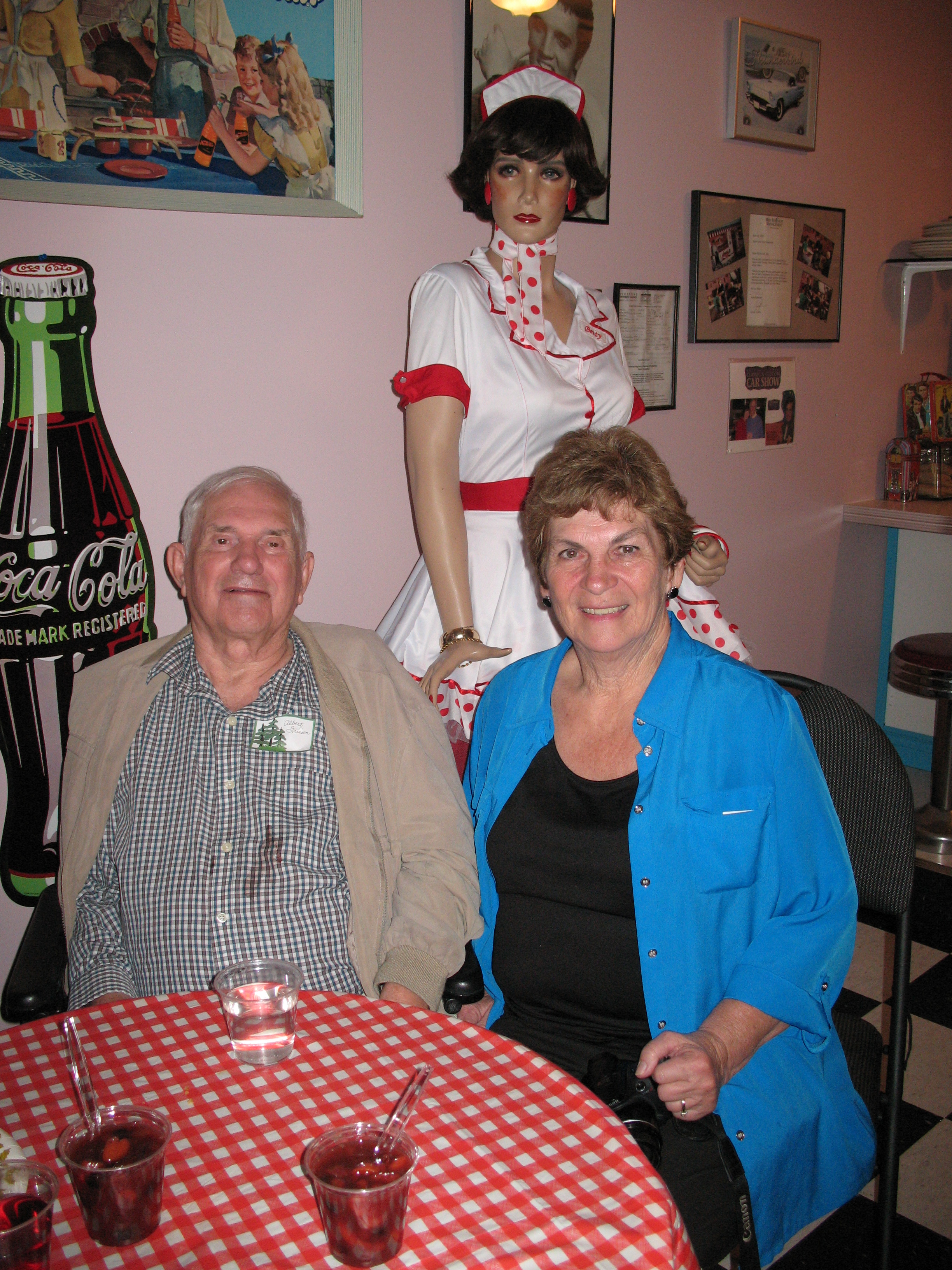 Albert and Linda Friesen, both of whom I came to know as class mates in grade 8. Linda was the other primary organizer of the reunion. For some years she has kept many of us informed when a former classmate or teacher has passed on.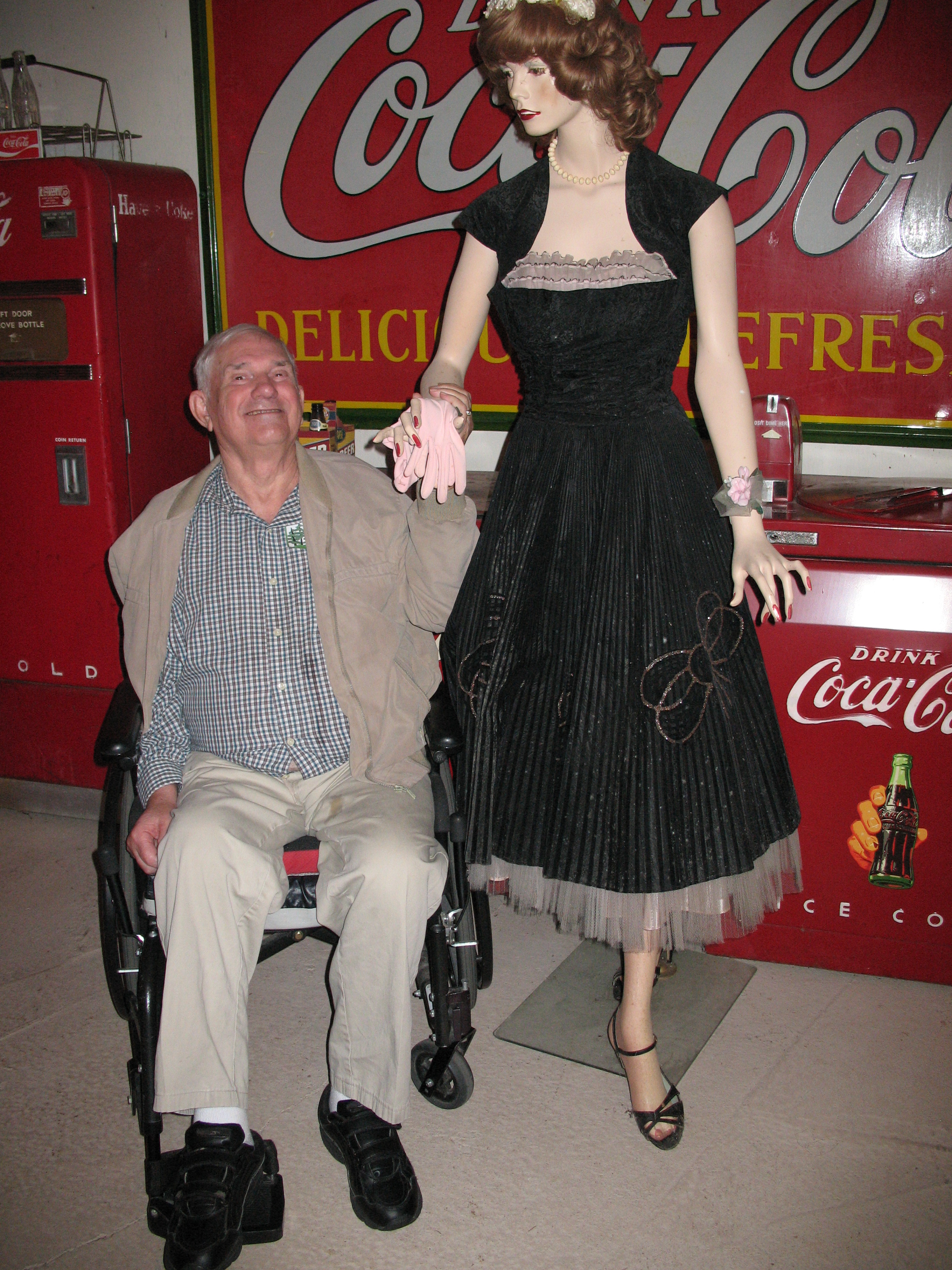 According to Albert, when his dad saw his grade 8 report card, he said, "son, the best thing for you to do is quit school and find a rich woman to marry." He did very well in sales and raising broilers in the poultry business so he didn't need to marry a rich woman. Here he's trying to charm a lady much younger than himself. "This doesn't look like a Mennonite girl," he said. Albert has always had a great sense of humour.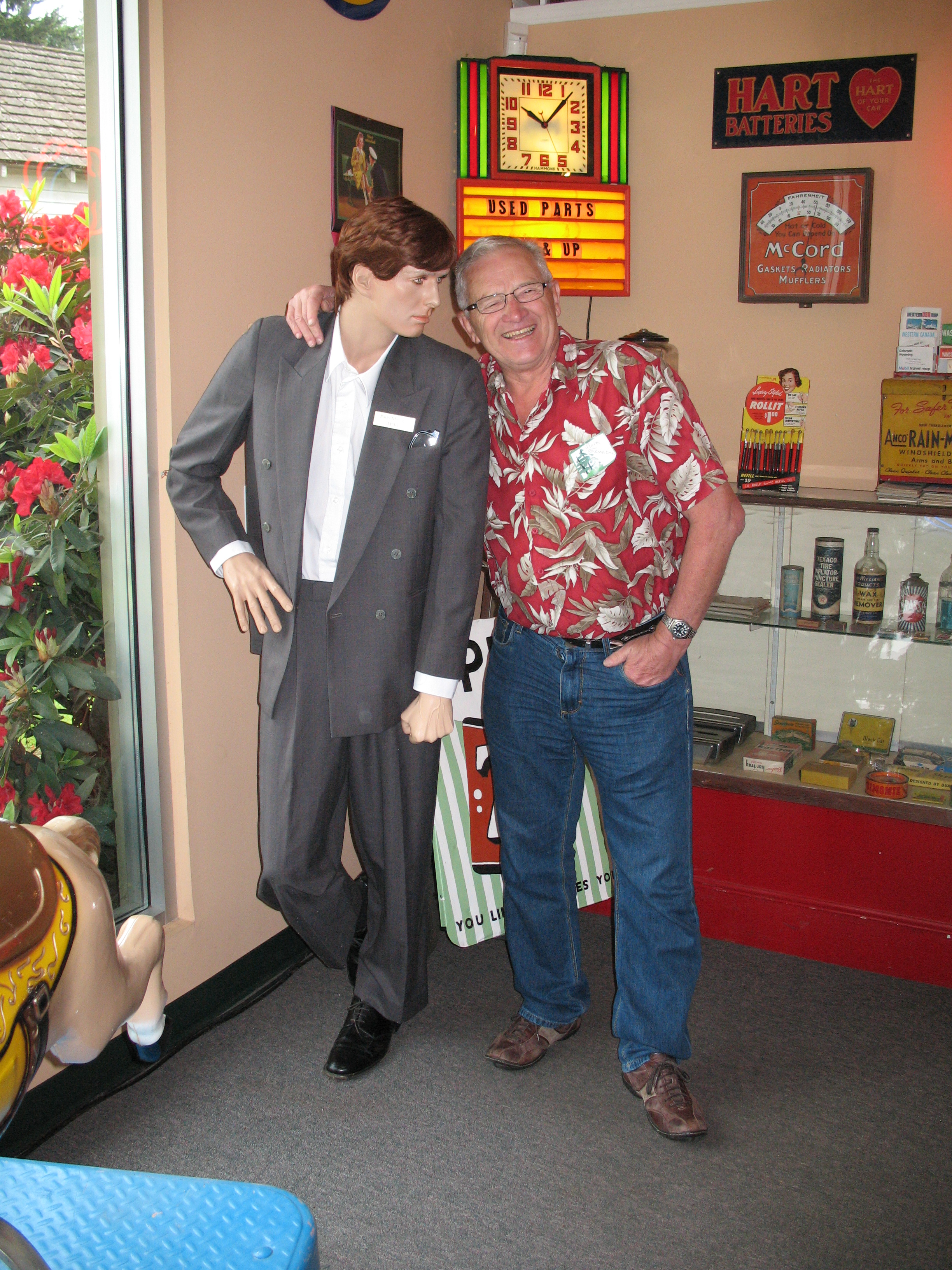 Alvin Siemens is a successful carpenter and builder. He appears to be in superb condition and has a Paul Bunyan hand shake. Possibly this young man has offered Alvin a great deal on one of the cars in the showroom.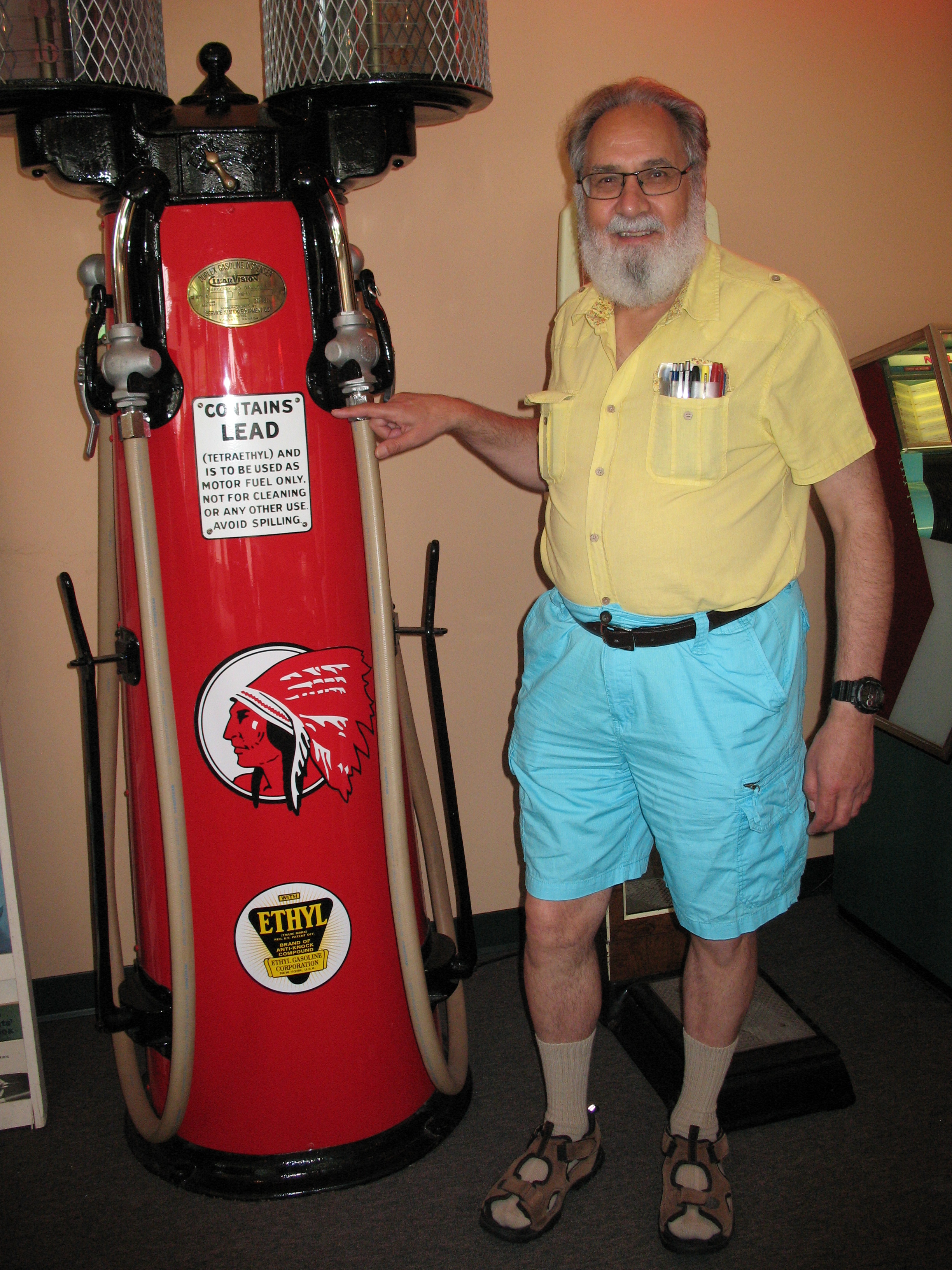 John Guggenheimer and his wife Sally lived in Australia for 25 years. Sally was a prof at the University of Canberra. John was in the computer department of the country's health program. They are deeply committed to supporting several families. Great friends. John is pointing out that this gasoline pump advertises lead as a desirable ingredient.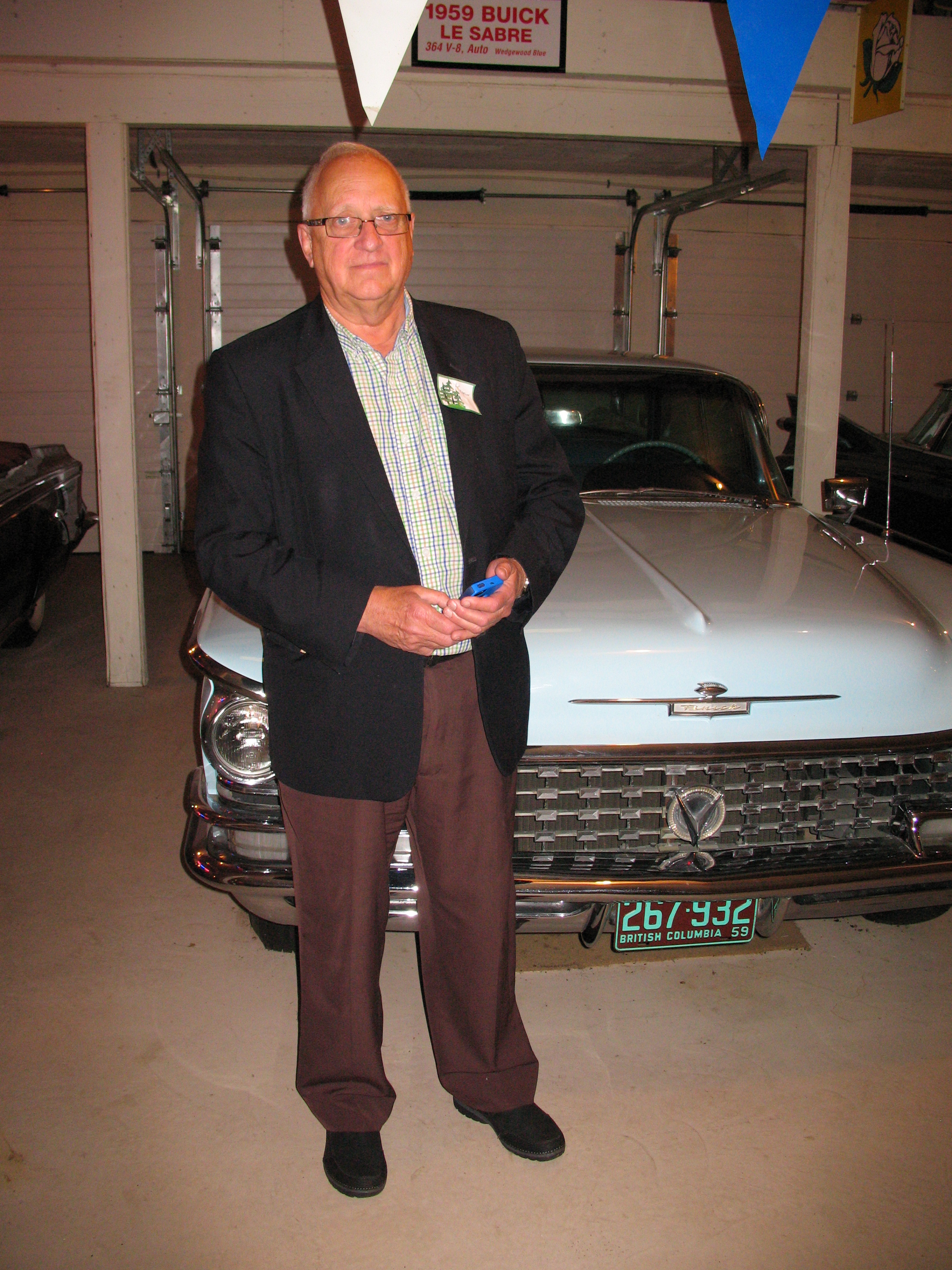 Art and Marlyce Friesen are both cardiologists. They've travelled to Ukraine many times to help improve conditions there. I hope to write more about their work in the near future.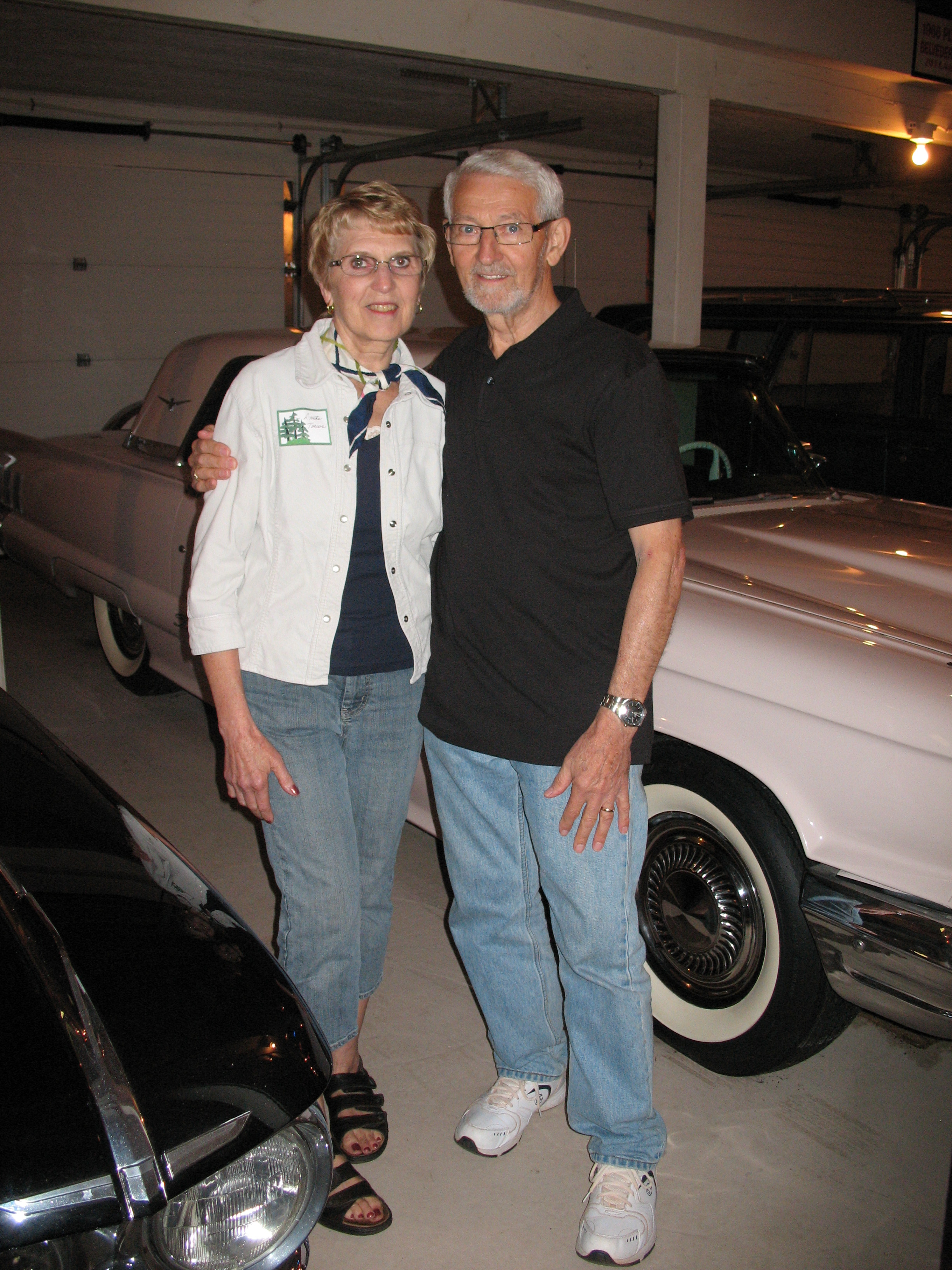 Arnie and Linda Toews have given many years to Uganda. Arnie was with a University there. They don't plan to return because it's become too dangerous. Other NGO's are making the same decision. I hope to have more of their story before long.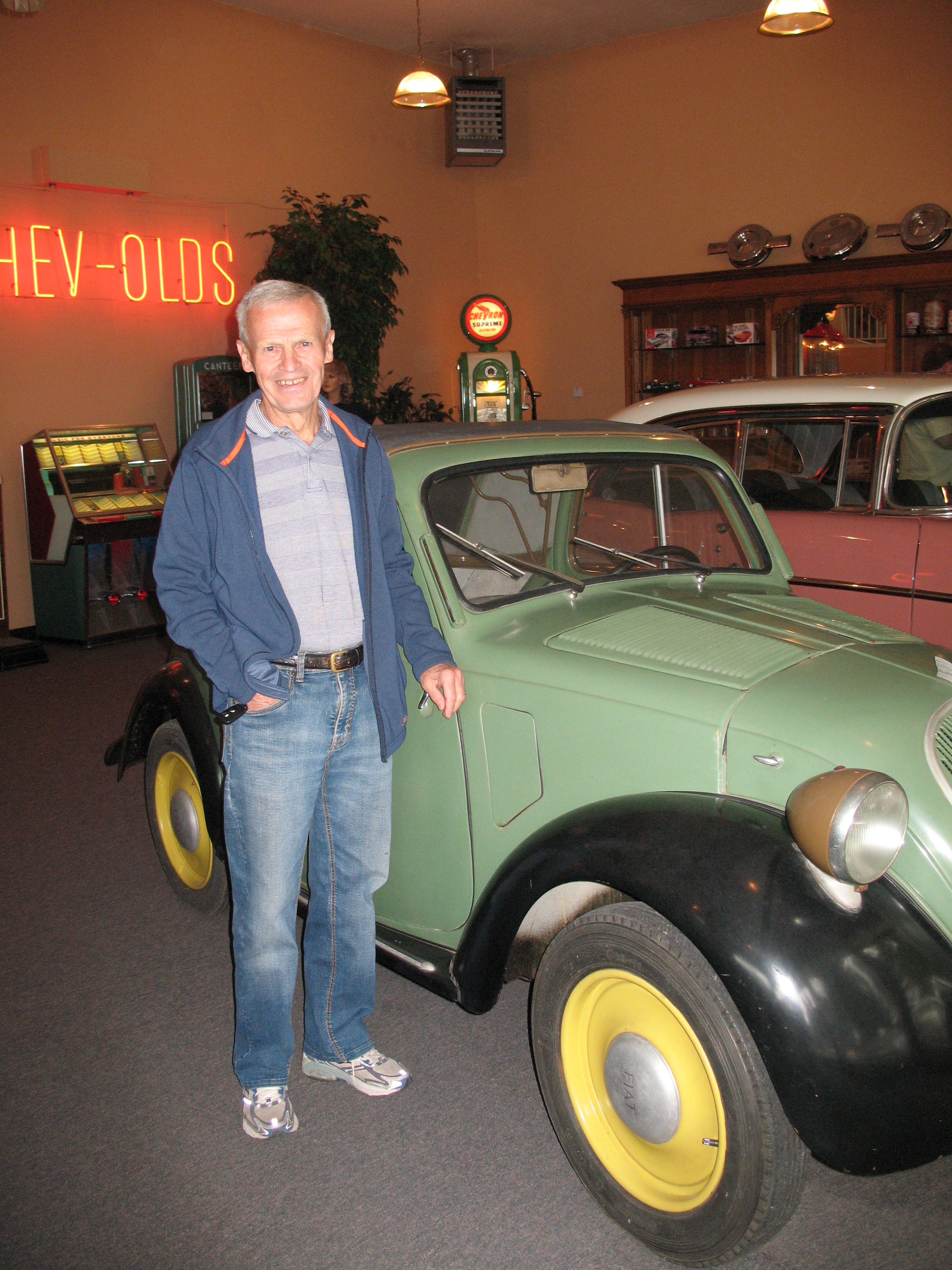 Rudy Thiessen with a Fiat he'd love to own. (I would too). He married Lois, his high school sweetheart. They are still married and very much in love. In retirement, they are deeply involved in service to their community.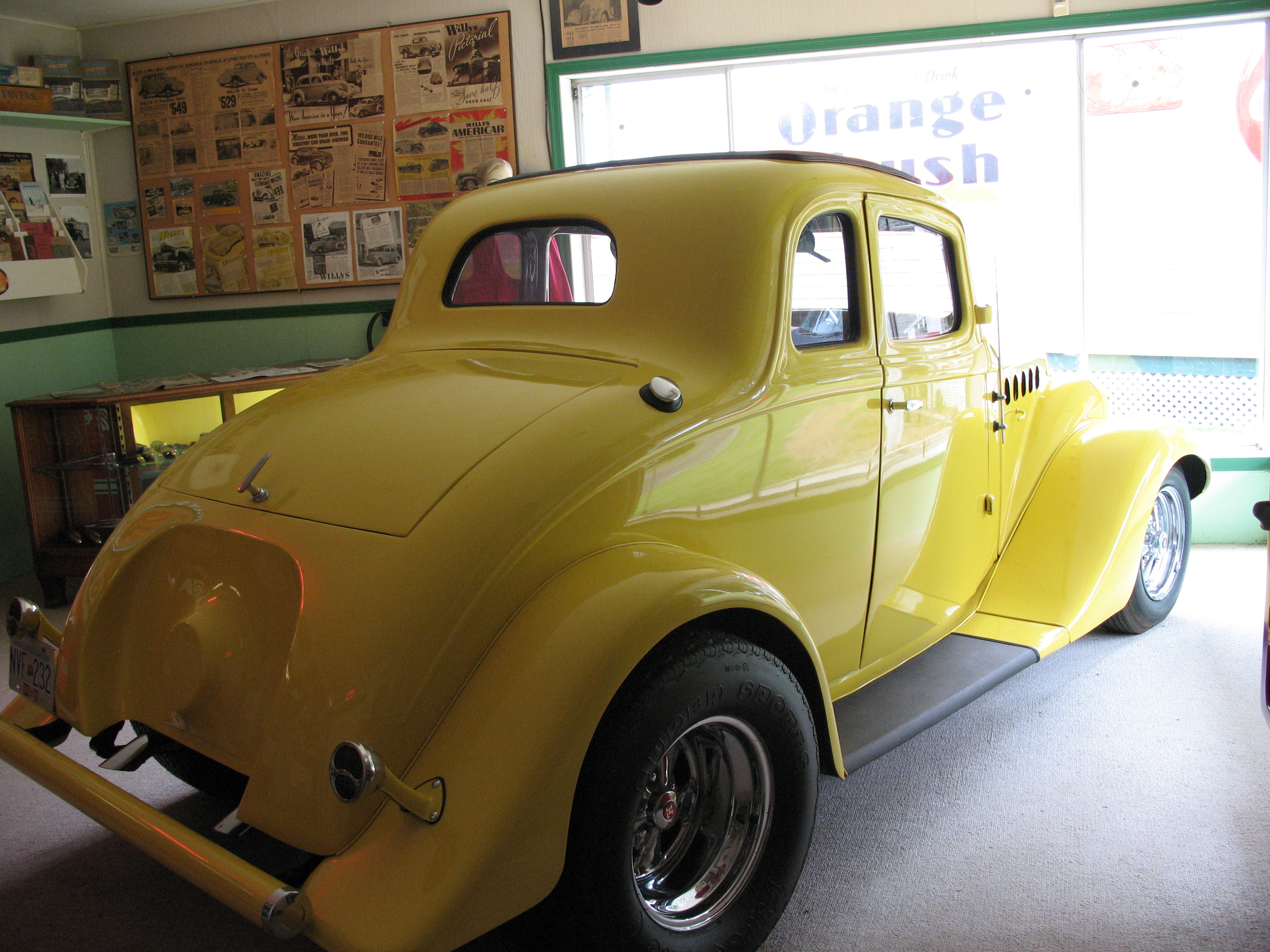 1936 Willys. Of all the cars at Shady Grove, this is my # 1 Pick. Not the original colour of course.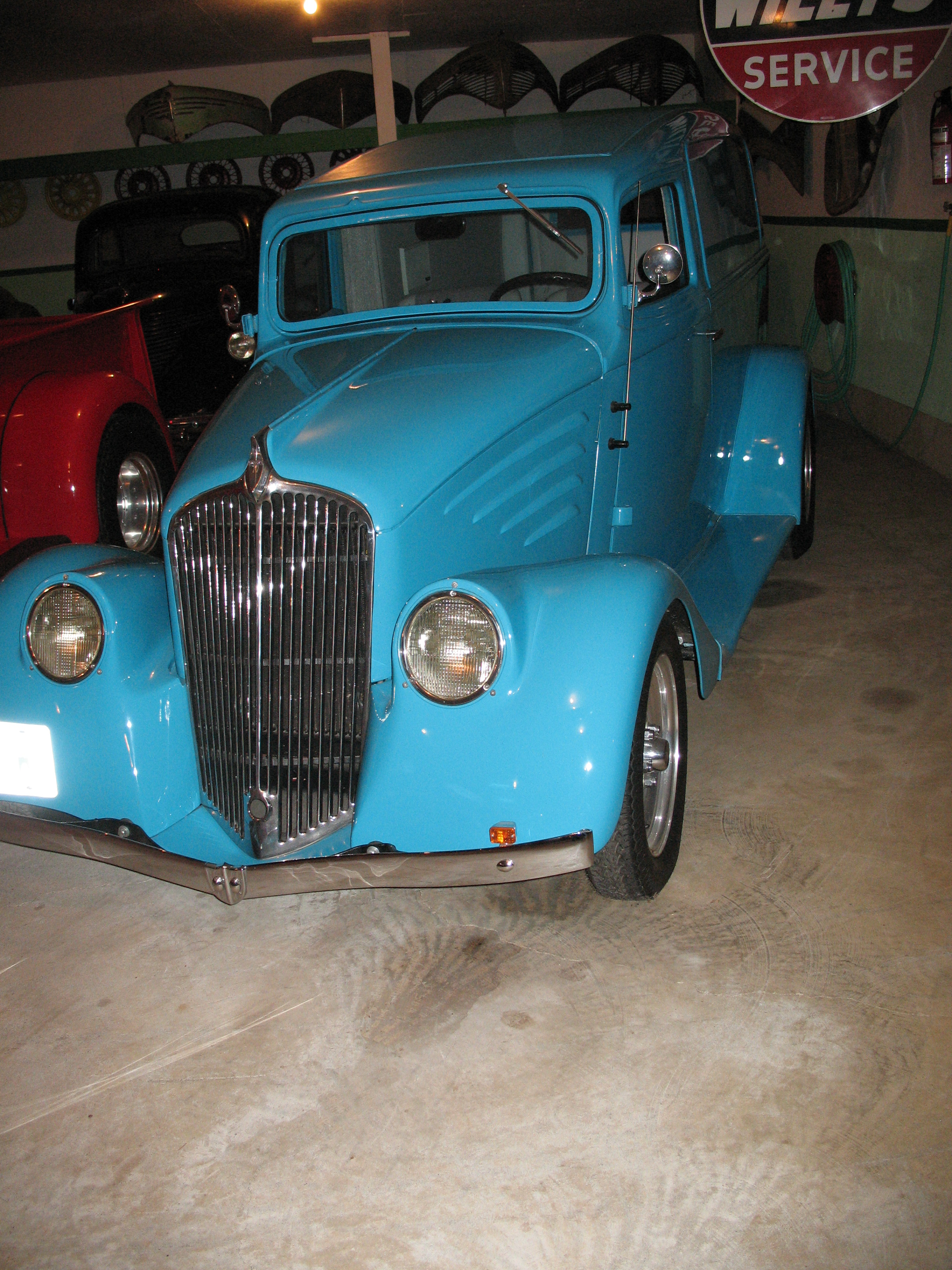 Another Willys that caught my attention. Great colour.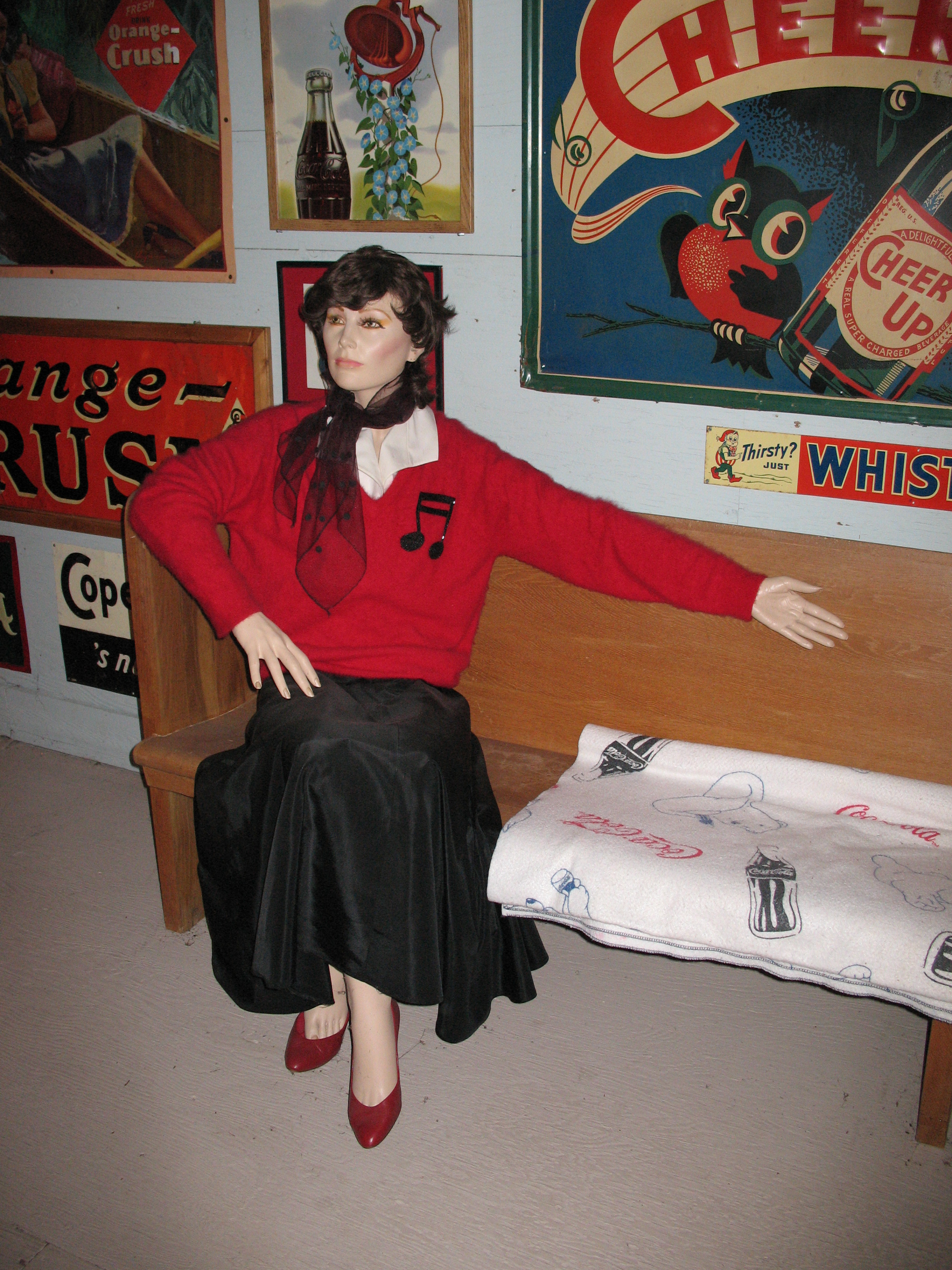 This gal is a real lady. I think most of us men paused for a long look as we walked by her. She revealed not even a passing interest in us. Like the automobiles, she's a classic.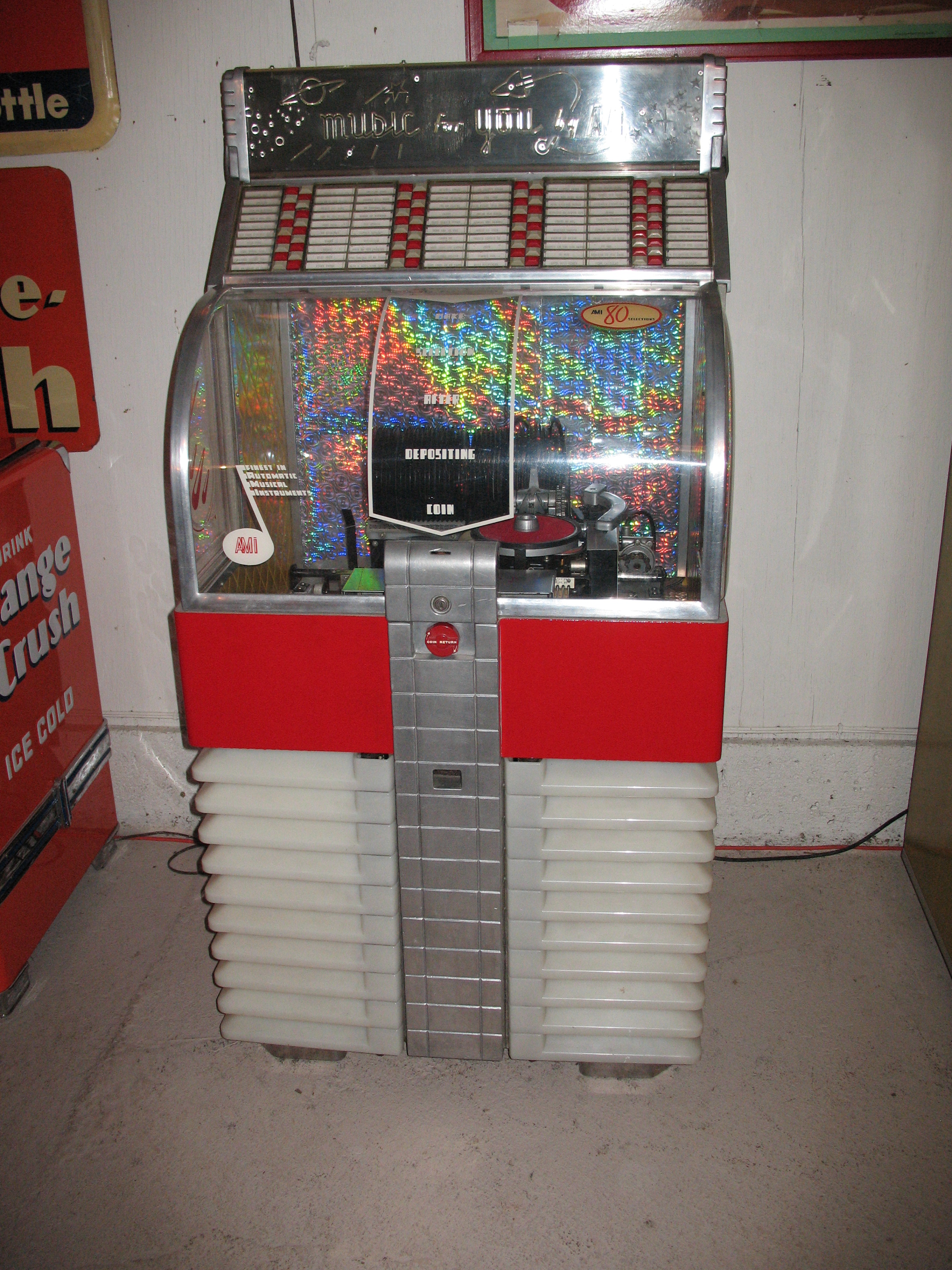 As high school students, most of us probably did not consider going into a restaurant that didn't have a juke box. At that time every juke box featured tunes by Pat Boone, Elvis Presley, Johnny Horton, Connie Francis, Everly Brothers, etc. I'd like to have the quarters that went into even one of those machines.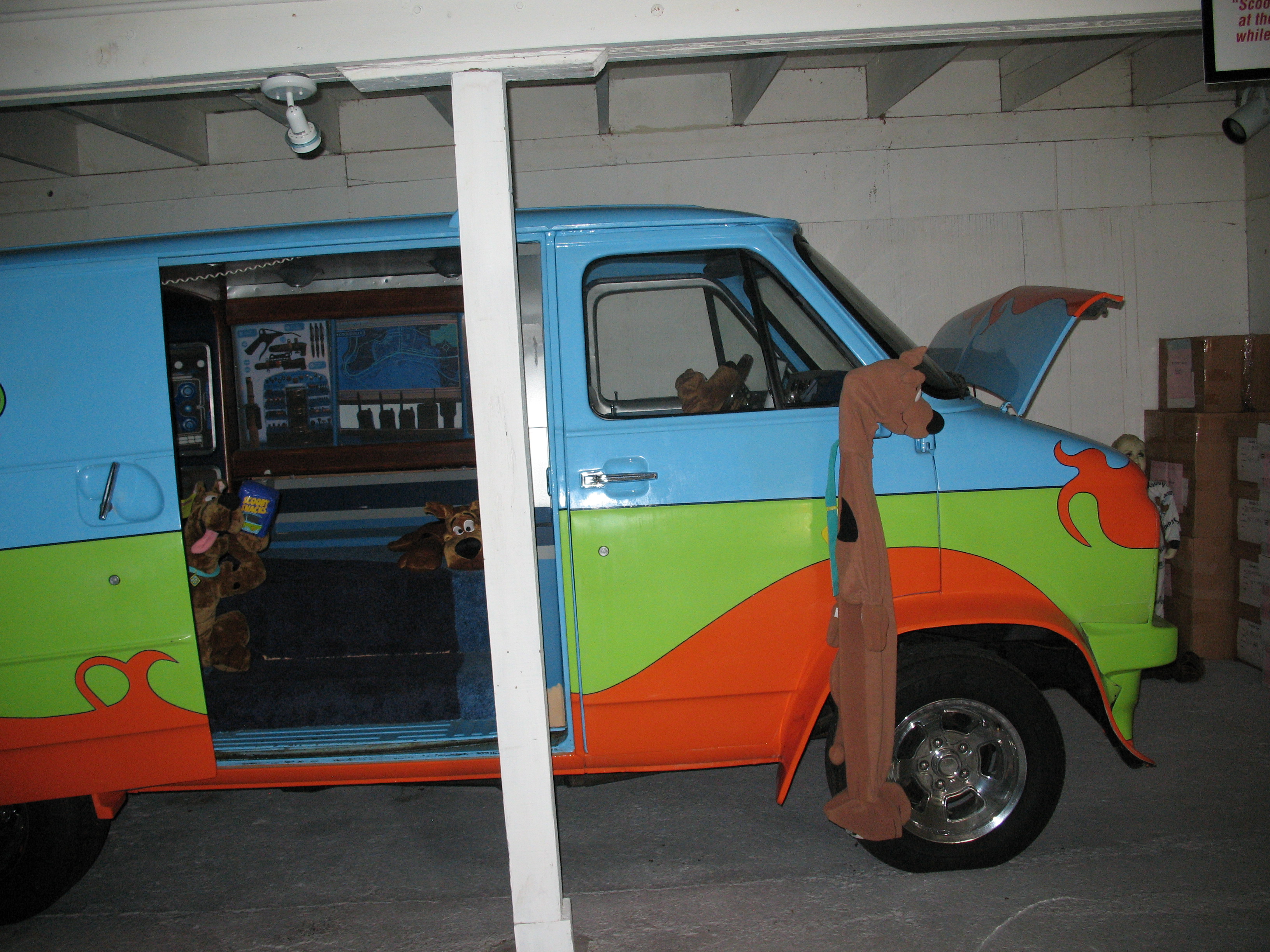 Scooby Doo Mystery Machine. Yes, it's the real one. Linda and I have many happy memories of watching Scooby Doo with our grandchildren.
Shady Grove has it all.
The post Former Classmates Meet at Shady Grove, Part 2 appeared first on Living Significantly.
Source:: Living Significantly