By Art Martens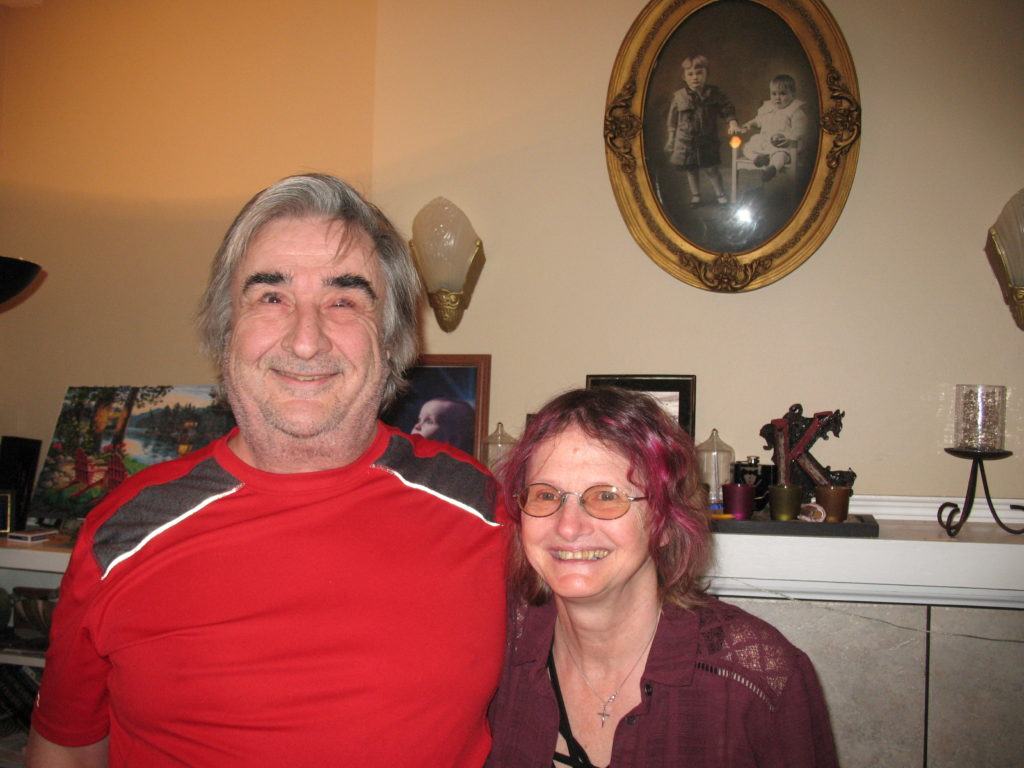 There was at one time a small cabal of disgruntled elderly men in Hedley who wanted local people to believe the One Way Adventure Foundation was a cult. I would have been interested in their reaction had they been present when Gerry and Julie Beauchemin told Linda and me about the impact of the "Foundation" on their lives.
"I'm surprised I'm alive today," Gerry began. Sitting beside him on the couch in their Penticton home, Julie nodded and said, "I was mixing drugs and alcohol. I wanted to slowly and surely die. I hoped to escape life."
The organization was established in Surrey in 1973 by Len and Jean Roberts, who until recently lived in Princeton. Their goal was to engage troubled teens in challenging activities, develop positive relationships and point them to a more productive life. They purchased the Hedley property to provide housing and free the youths from unhealthy city distractions and influences.
For Gerry, as with a lot of youths in care, home was not a sanctuary. "My mom died of cancer when I was 10," he said. "Dad married a woman who had 2 kids. She didn't like me. Her kids could do no wrong, I could do no right. Dad was away at work a lot and my life began unraveling. Pretty soon only kids with their own home problems would accept me. We stole cars and did B & E's."
Deeming him out of control in the community, his Probation Officer sent Gerry to the House of Concord in Langley, then to Outward Bound, at that time near Keremeos. Things didn't improve and out of desperation Gerry was sent to the Foundation's Surrey location. For 8 months he lived in a staff home, which he preferred over his parents' home. He participated in the program but continued to create havoc with his street friends. "That's why Len sent me to Hedley," he said with just the hint of a smile.
For Julie, home was not a sanctuary either. "My dad was a problem for me," she said. "I didn't feel safe around him. Mom kept quiet. My brothers and I tried to poison her. I roamed the streets with a knife up my sleeve. Alcohol, and medications I stole from drug stores dulled my inner pain. When I OD'd, the Fire Department saved my life. "
Julie's chaotic, unruly street lifestyle prompted her harried PO to send her to Hedley. "We did rappelling, rock climbing and chimneying," she said, "also a 2 week canoe expedition on the Bowron Lakes."
"When I turned 17," she continued, "my P.O. put me in the Foundation's adult program in Surrey. I lived with Len and Jean Roberts. They became like parents to me. I still call Jean mom."
Now Gerry nodded agreement. "When I came to Surrey for a weekend," he recalled, "I went to Len and Jean's place, not to my parents. From them, and from Jim, my worker in Hedley, I learned about unconditional love. They didn't reject me when I caused trouble. I wanted to earn their trust."
When a worker with a Black Belt began teaching karate, Gerry joined. He trained rigorously, and eventually achieved his own Black Belt.
Gerry and Julie agreed participating in challenging recreation and work projects developed their confidence. Observing positive interactions between couples and how they dealt with their children enlarged their understanding of family. "Everything really changed in a big way when I let God come into my life," Gerry said. "It was that way for me too," Julie added.
As young adults, they applied to enter the Foundation's Leadership School and were accepted. In time Gerry became a creative and trusted program coordinator, respected by the youths he worked with. Julie was a leader in the girls program.
With growing maturity and an understanding they didn't need to repeat the errors of their parents, they married in 1980. Today they have 3 daughters and 8 grandchildren, all doing well. Gerry is currently on longterm disability due to an earlier back injury. Julie has worked at Walmart since 2006.
Leaving their past behind and striving to develop into responsible, contributing citizens has been an arduous journey at times, but they have persevered. "We work at our relationship," Gerry told us. "And we work at who we are," Julie added. The aforementioned disgruntled cabal of elderly men might be impressed.
The post Foundation Fosters Change appeared first on Living Significantly.
Source:: Living Significantly