By Art Martens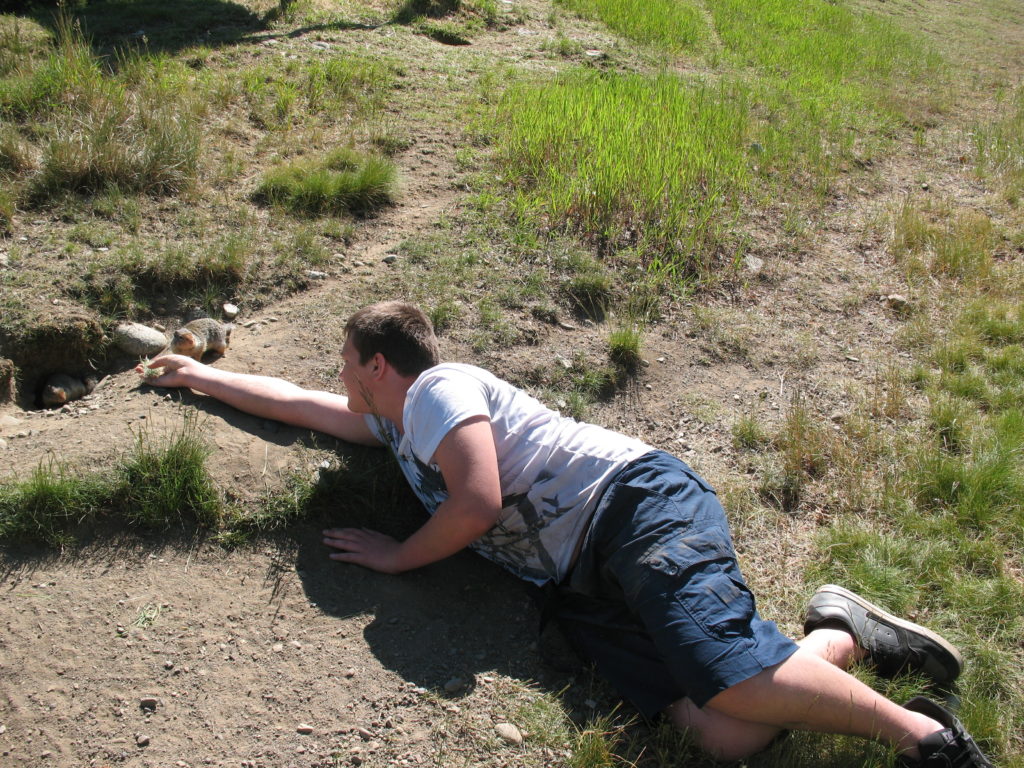 We frequently see children feeding, sometimes running after, the gophers at Manning Park. The little hole diggers make walking on the grassy field hazardous for anyone focused on texting. I'm sure a few ankles have been twisted or broken here. The kids love them though and very likely some tourists stop here by request of their children.
On our most recent turn into the park we observed this young fellow, patiently using blades of grass to entice the little creatures to come to him. The gophers are quite accustomed to such lavish attention from children, of course, and seem to revel in it. At times they passed by very close to him, and occasionally he managed to briefly stroke them. He was obviously in no hurry to move on, and his grandmother, standing nearby, seemed quite content to wait. There appeared to be a nice bond between them. Every kid would benefit from this kind of relationship with at least one grandparent.
The post Gophers Attract Children At Manning Park appeared first on Living Significantly.
Source:: Living Significantly