By Art Martens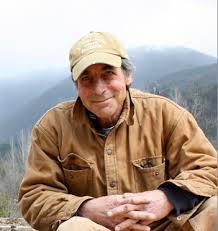 I've observed that politicians and bureaucrats at times appear to develop an instant case of political paralysis when citizens seek help in protecting their community. This is likely what prompted my friend Suzanne to adopt a confrontational approach in her numerous quarrels with government.
A gentle, generous white haired lady, now a grandmother, she has been a community activist much of her life. She decided early that being nice got her no respect or results. When I suggested it would be less stressful if she backed off a tad, she just smiled, probably thinking I was astonishingly naïve. She was certainly right about that. However, subsequent experience has convinced me hers is not the only strategy, or the most effective.
Meeting former MLA Corky Evans in Hedley recently, I was reminded of a few lessons I learned in the early1990's about community activism. It began when Linda and I became aware of a plan to develop a mushroom composting operation on the periphery of our Abbotsford neighbourhood. I wasn't concerned until I was invited to visit a similar operation on Sumas prairie, east of Abbotsford. The plant was situated no more than 200 paces from the home of an elderly couple, Joe and Angie. They had lived there some 20 years. The odour from the plant was so obnoxious that, to retain their physical and mental health, they needed to go away for several months at a time.
Soon I received a visit from Roger. He ardently urged that we gather a few neighbours and picket the local plant. I was willing, but argued we should do it only when we had sufficient numbers so we appeared strong. To this end,we partnered with others in the neighbourhood and developed a motivated, cohesive group. We then linked up with a group irate about a large composting plant in Surrey.
On a wet Saturday morning we began picketing the plant being built in our neighbourhood. A car pulled onto the shoulder of the road. It was John van Dongen, then a Liberal MLA and Opposition Critic for Agriculture. For an hour he stood under a large umbrella and explained the Farm Practises Act. We were deeply troubled by what he told us. The Act gave immense protection to agriculture. It seemed to have the power of an 11th Commandment. For us it was the beginning of an understanding that the government would not be able to simply move a few political chess pieces to produce the results we wanted.
In the ensuing months, John van Dongen came to understand our concerns. Although deeply committed to farmers, he agreed to represent our issues to Corky Evans, then NDP Minister of Agriculture. We stressed we didn't want it to become a partisan issue. That would cause the government to close ranks and adopt a defensive position. Van Dongen patiently worked behind the scenes and Evans began to understand we had a legitimate cause.
We came to understand that governments are constantly dealing with expectations and demands from various quarters. If we didn't continue to apply pressure, the politicians and bureaucrats would turn their attention to other pressing issues.
Unlike the feisty Suzanne, we didn't make disparaging remarks about political decision makers. We did continue to picket strategically though, giving the impression of large numbers and drawing favourable media attention. Those in positions of power began experiencing the discomfort that comes from public attention and scrutiny. The agricultural engineer who had initially discounted us, now spoke with near awe of our impressive numbers.
Seeking further allies, we asked Environment B.C. to intervene. We also did a presentation to City Council, with many supporters present. The mayor agreed to our request for a committee of stakeholders, including representation from council.
We kept up the picketing and stayed in touch with Corky Evans through John van Dongen. When the political dust had settled, the owners of the large Surrey composting plant threw in the towel and moved to a sparsely populated area. Due to pressure from the City and the legal efforts of Environment BC, the operation near Joe and Angie also relocated. The plant being constructed next to our neighbourhood collapsed under a heavy snowfall and was not rebuilt.
I still think Suzanne could be less combative and more cooperative with government officials. She's a loving grandmother but I think feistiness must be in her DNA.
The post Government Paralysis Not Fatal appeared first on Living Significantly.
Source:: Living Significantly