By Art Martens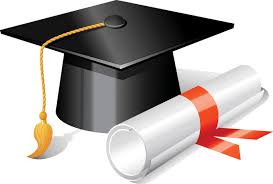 While thinking of students graduating this month, I was reminded of the words of renowned former basketball coach John Wooden of UCLA. He said, "if you're through learning, you're through."
Grads now bursting enthusiastically from the halls of learning have laid a solid foundation for their future. My experience suggests though that most of their important life education still lies ahead. Looking back, I realize that although my BA in political science and sociology opened doors of employment, I still had plenty to learn. I did not yet have the thinking necessary to do important things.
Later, when I was working with adolescents sent to us by a judge, I sometimes asked a particularly obstreperous boy or girl, "do you want to do something important with your life?" Usually the answer was hesitant, but almost invariably it was "yes, I do." Then I asked "do you know how to do something important?" Without fail, the response was "no, I don't."
I began reading the writings of individuals who were highly successful. I wanted to know how their thinking, attitude and actions differed from mine. Although I'd never had the talent, speed or strength to excel in sports, I became intrigued by those who do. I discovered several coaches and athletes who have achieved high levels of success and have written about their philosophy and practices. From them I gleaned concepts and ideas that helped me to more ably answer the "how to" question for myself and also for the youths we worked with.
Coaches and players at the professional level receive remuneration the rest of us can only dream of. They're also showered with the adulation of adoring (but fickle) fans. They know there is fierce competition for their positions. Coaches can be fired and players traded if they don't perform at an exceptionally high level.
Rick Pitino, photo by en.wikipedia.org
Rick Pitino has been a winning head coach at the universities of Providence, Louisville and Kentucky. He has also coached the New York Knicks and the Boston Celtics in the NBA. He has never slackened his pace of learning. In "Success Is A Choice", he says "I'm constantly looking for new role models who can teach me new things." Like other high achieving coaches he believes little things, focusing on fundamentals, plays a determining role in whether a team will win or lose. He was one of the first coaches in the NBA to emphasize the longer 3-point shot. His books outline much of his "how to" thinking.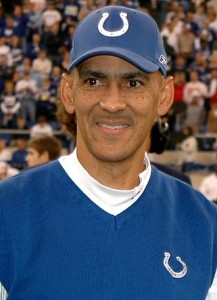 When Tony Dungy was hired as head coach of the Tampa Bay Buccaneers in the National Football League, he knew the team's thinking was dominated by a losing culture. They had won only a handful of games the previous season. In "Quiet Strength", he tells of his first meeting with the team. To change their thinking, he said "what you focus on is what you will become. I want you to think like a champion."
Dungy then elaborated on this by saying "Be a pro. Be on time. Do what you are supposed to do, when you are supposed to do it. Not almost all the time. Not most of the time. All the time. No excuses. No explanations!" He built the Bucs into a winning team. Then, in 2006 as head coach of the Indianapolis Colts, he applied the same philosophy and became the first African American coach to win the Super Bowl.
Elite coaches and players study, observe, experiment and risk. In the process they learn to think more creatively. They discover methods that work for them.
Serena and Venus Williams believed their mother when she told them they would become their vision. Even at a young age this thought prodded them to rise early and go to the tennis court with their father before school to practise. Michael Jordan routinely stayed after the team practice and shot baskets. In "Float Like A Butterfly", Muhammad Ali says "What counts in the ring is what you can do when you're exhausted. Early in my career I learned to run until I was tired, then run even more. That was when I began to count every mile as extra strength and stamina."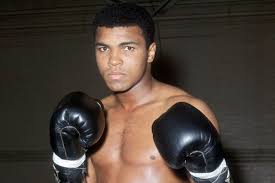 Undoubtedly most Similkameen Valley grads hope to accomplish something significant with their lives. If they commit to continuous learning and focus on worthy goals, they will make their life journey a fulfilling adventure.
The post Grads Can Learn From Pro Athletes appeared first on Living Significantly.
Source:: Living Significantly