By Art Martens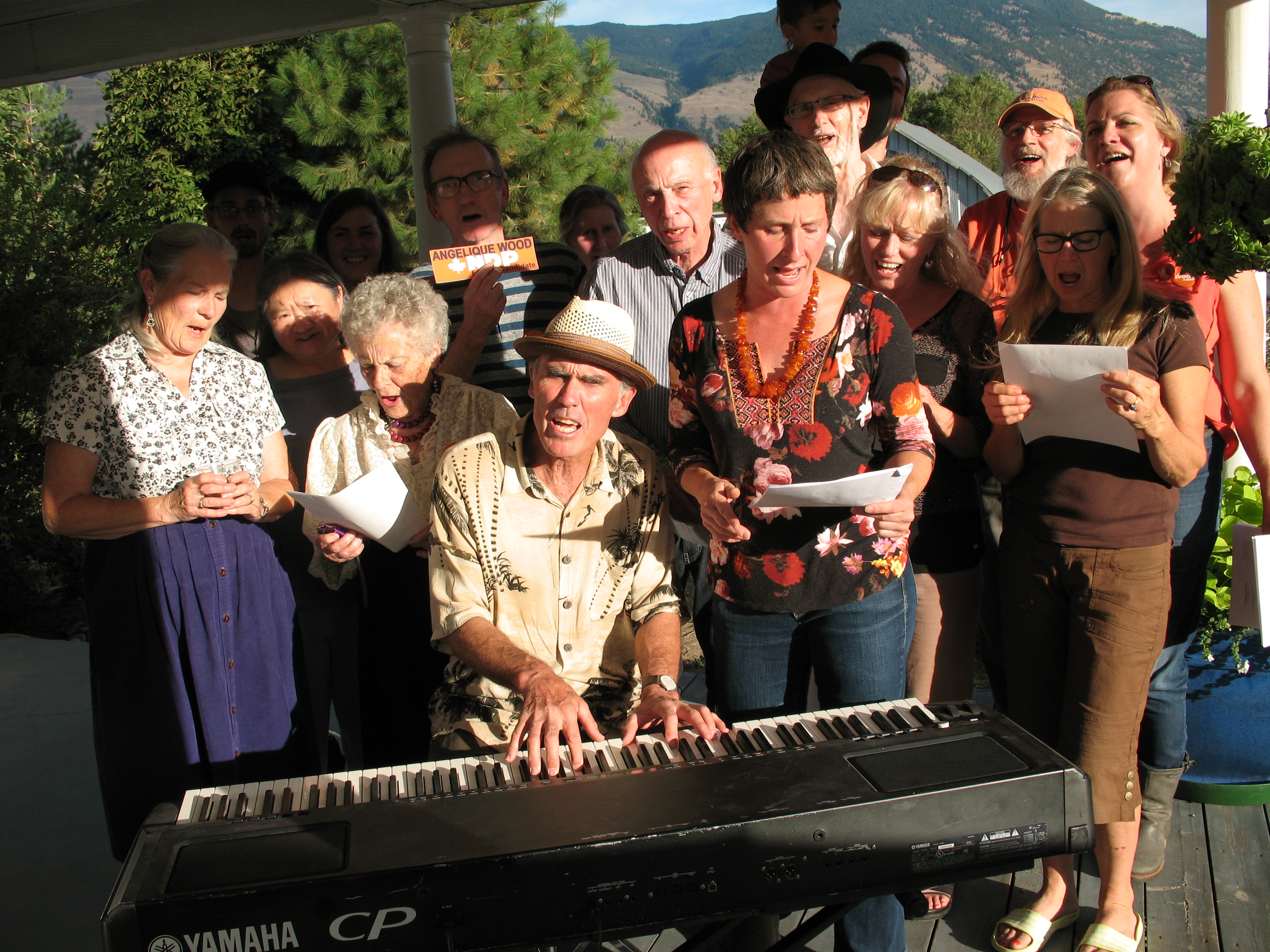 Supporters of Angelique Wood, NDP candidate for Central Okanagan Similkameen Nicola, gathered last week in the back yard of Bob and Marilyn Bergen in rural Cawston. Wood announced that party headquarters has noticed the local campaign is neck and neck with the Conservative candidate, who most election observers had expected to win.
"When Head Office decides a riding is in the game in a serious way," she said, "they start paying attention to you. They have decided to send Bryan McIver, an experienced campaign manager to work closely with us. Things have been amped up a notch. We're in the game in a whole new way." A disciplined, hard working campaigner, she is heartened by this show of confidence.
Wood also told her supporters she and her team would shortly open a campaign headquarters at 1820 Byland Avenue in West Kelowna.
She and her team, and apparently many in the NDP, have enthusiastically embraced "The Harper Song." After a meal of chili, bread and desserts, the gathering ended with an exuberant rendition. It was a crowd pleaser. Among the singers were Angelique Wood, retiring MP Alex Atamanenko, and Dr. Gerald Partridge, retired long time Keremeos physician.
The race in Central Okanagan Similkameen Nicola certainly promises to be one worth watching. It may not be decided until the last ballot is counted on election night.
The post Harper Song at NDP Gathering appeared first on Living Significantly.
Source:: Living Significantly