By Art Martens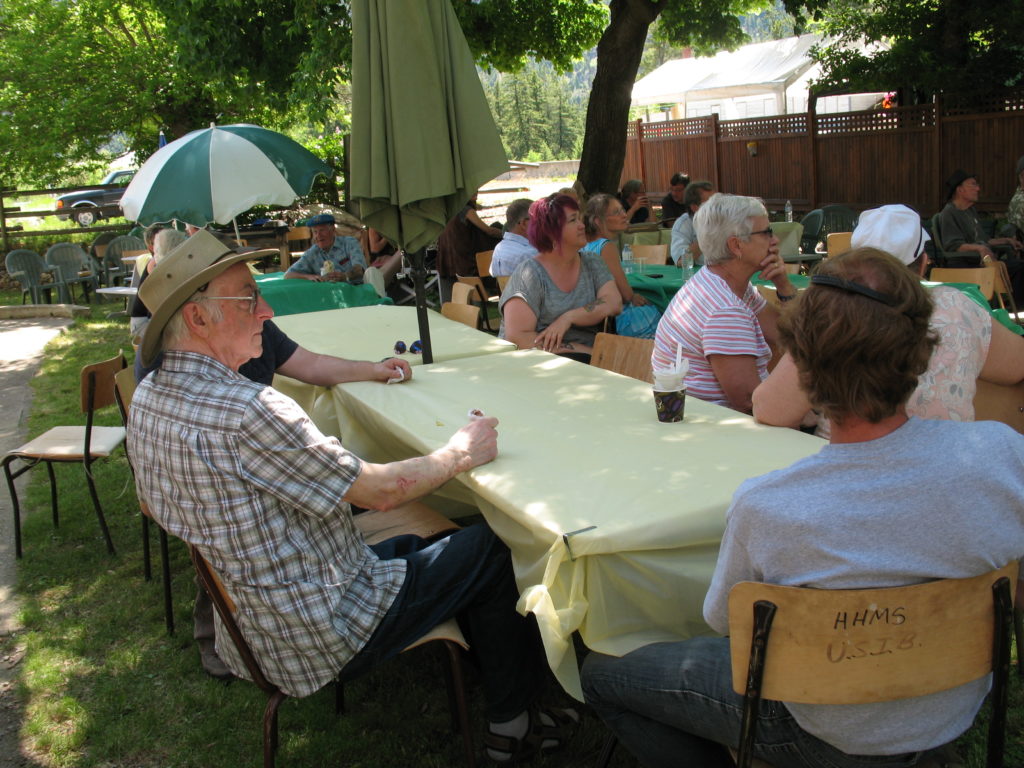 Sitting in the shade of several large trees, guests at the Hedley Stamp Mill Day celebration enjoyed a sumptuous lunch on Saturday. Put on by the Hedley Historical Museum, the meal featured beef on a bun plus a variety of salads and fruit. There was a continuous line up for the 5 cent ice cream cones.
Historical researcher Jennifer Douglass had written an account of the purpose and nature of the Stamp Mill. According to Douglass, the stamps pounded relentlessly 24 hours a day, 7 days a week. When the Nickel Plate Mine ceased operations in 1954 and shut down the mill, there were reports of people not being able to sleep due to the silence. The account was read by Hedley Postmaster Ruth Woodin.
Bluegrass music was provided by the energetic and highly popular duo, George Huber and Colleen Cox of Powell River. They had invited 85 year old Harold Tuck, also of Powell River, to accompany them. Harold's father worked underground here from 1935 to 1941. Harold was only 3 when the family moved here but still has positive memories of Hedley and returns occasionally. He plays guitar and sings bass, mostly doing country and western music. Local musician Eric Lance played guitar and added his pleasant voice and style to the group.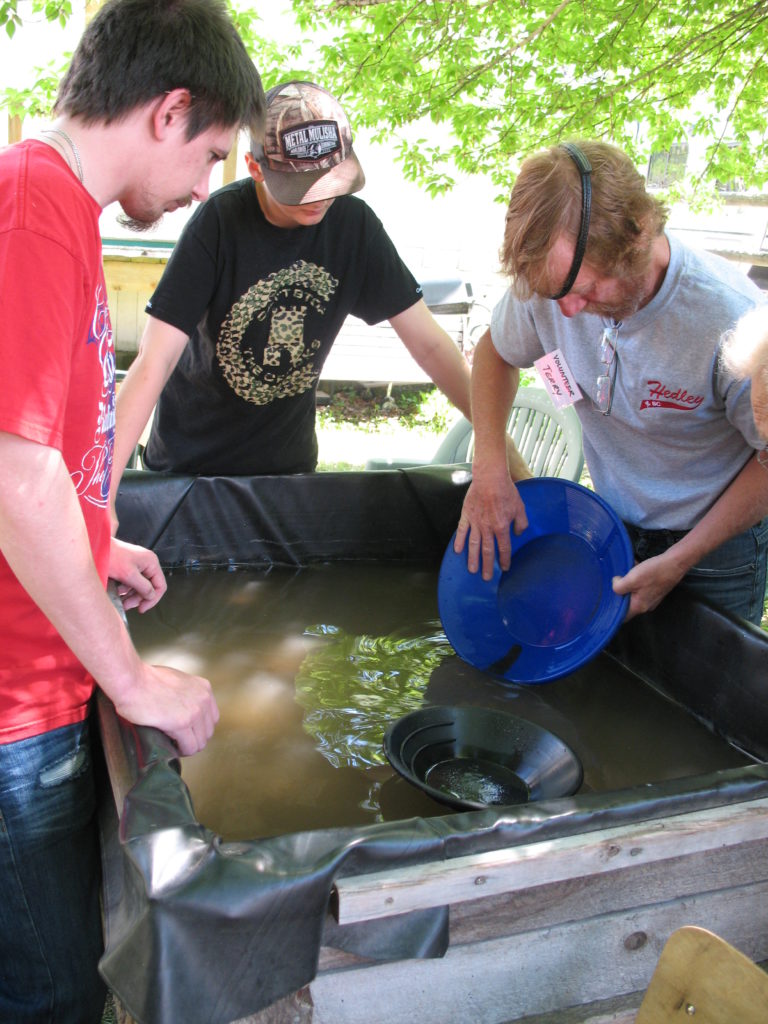 Terry Regier of Hedley offered instruction in gold panning. The sand had been "salted" with real gold flakes. Participants were definitely motivated.
Also as part of Stamp Mill Day the Seniors' Centre offered its always well received $5.00 pancake breakfast. In addition to pancakes it features 2 eggs and 2 sausages or slices of bacon and coffee.
Sixty three guests attended the event. Judging by comments they all went home well fed and very content. Museum president, the energetic Jean Robinson, expressed great appreciation to the numerous volunteers who made the day successful and memorable.
The post Hedley Museum Celebrates Stamp Mill Day appeared first on Living Significantly.
Source:: Living Significantly