By Art Martens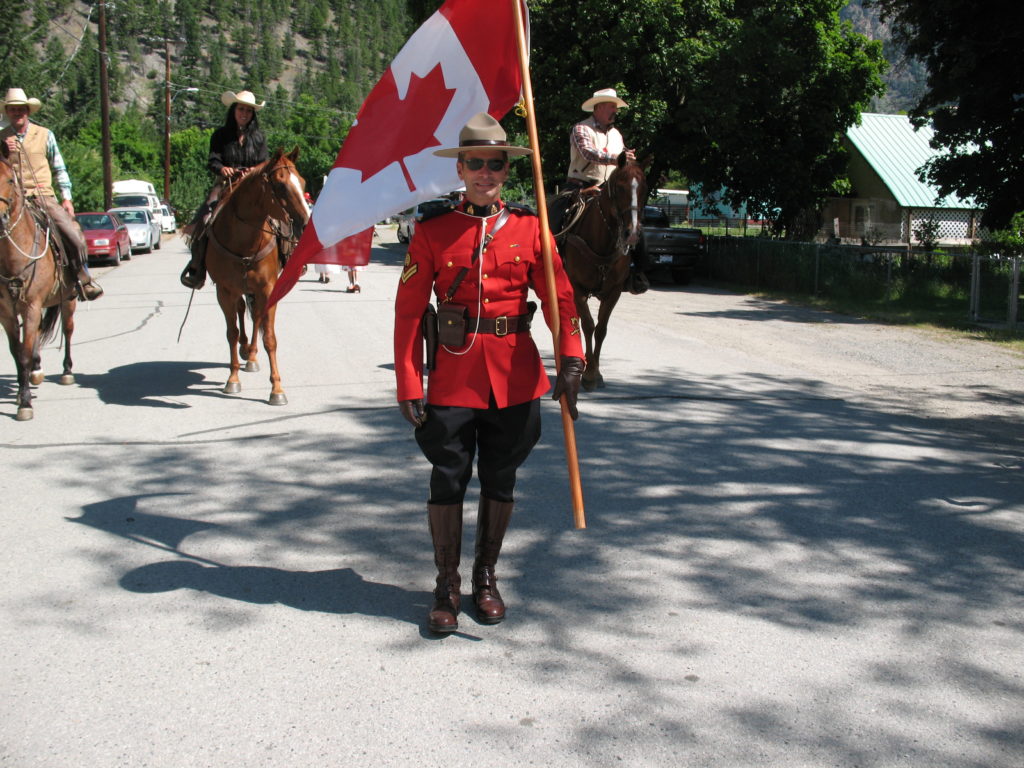 Hedley's Canada Day 150 celebration got off to a rousing start Saturday morning, in large part due to a creative advertising strategy by Peggy Terry. She placed notices of the Seniors' Centre's $5.00 breakfast on the doors of outhouses at local camp grounds. A near record 142 hungry customers showed up, many of them tourists camping in the area.
Breakfast was followed by a parade, one of Hedley's best in recent years. It was led by Corporal Chad Parsons of the Princeton RCMP. Following him were 3 horseback riders from the Sterling Creek Ranch. Nicely groomed and well behaved, the horses were a reminder of Hedley's swashbuckling past. Also in the parade was a float carrying 6 local ladies wearing apparel representative of Hedley's early years.
There were a number of vintage vehicles, each in some way representing the character and personality of their owner. Bill Day was at the wheel of "Nellie", a 1930 Ford Model A. Dan Twizzle's 1929 Dodge, Leroy Fague's 1936 Ford pickup, and Gary Zroback's 1953 stock coral red Mercury pickup also drew a lot of attention. Certainly the noisiest entry was Al Skramstad's 1982 Malibu wagon. Sporting a 500 horse power motor, it was radically modified specifically for racing. Two vehicles that may have been unique to this parade were Pete Pillipow's 1950 Studebaker and Cecil Holmes' elderly Cadillac hearse.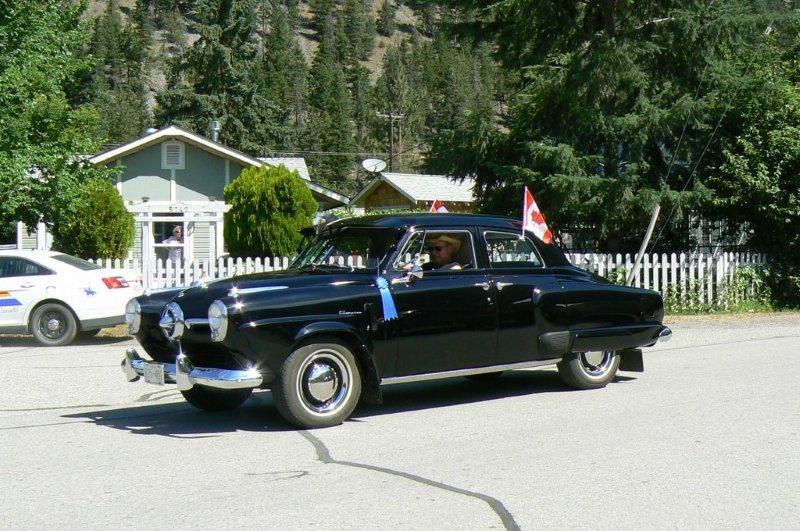 At noon people gathered at the Hedley Museum for a formal program. A main feature was a talk delivered by local historical researcher, Jennifer Douglass. Her subject was "Diversity and Inclusion in Canada and the Similkameen Valley."
Another highlight was a visit by Upper Similkameen Indian Band chief, Rick Holmes. In a conversation with the MC, he spoke briefly about the history of Indigenous peoples, the band's deep respect for elders, and the very popular Mascot Mine Tours, which are currently on hold. Several rounds of applause indicated a warm reception of his words.
After the program, hamburgers and hotdogs were served by chefs Simon Harris and Terry Sawiuk. A wide range of vegetable salads, plus fruit, were also on the menu. Once again, there was a line up for 5 cent ice cream cones.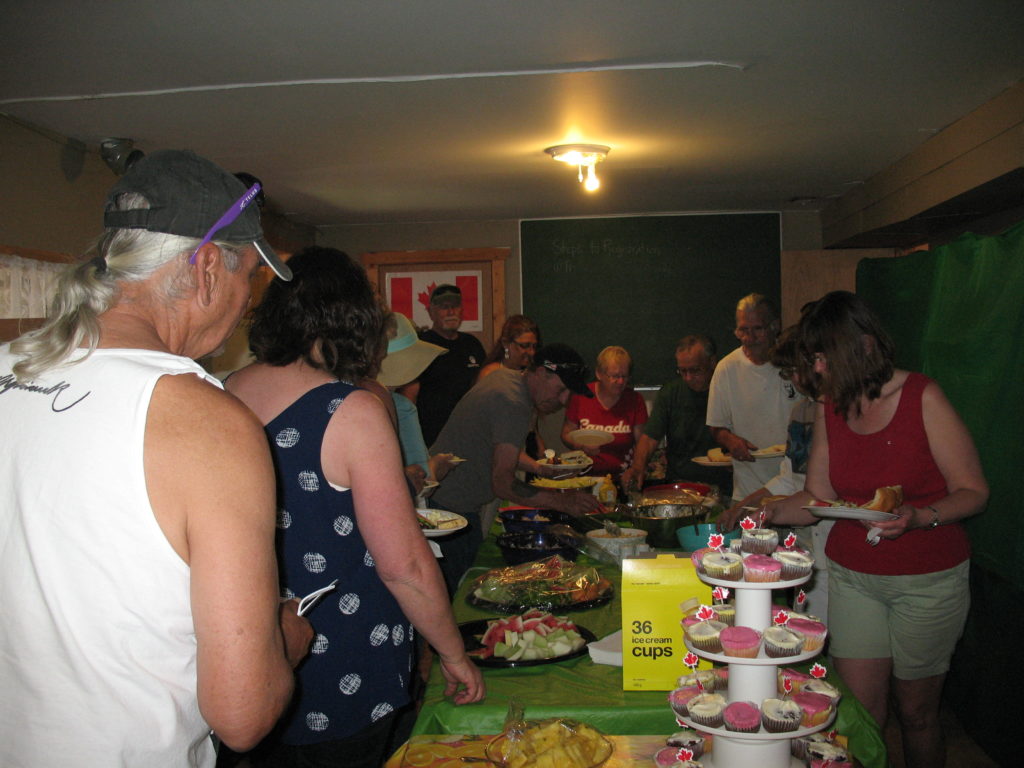 Tomahawk and Friends, a local group headed up by Darryl Brewer, provided a pleasant, well received blend of music. At the end of the Canada Day 150 celebration there were numerous positive comments about the parade, food, program and music. People went home well fed and happy.
The post Hedley's Canada Day 150 Celebration appeared first on Living Significantly.
Source:: Living Significantly