By Art Martens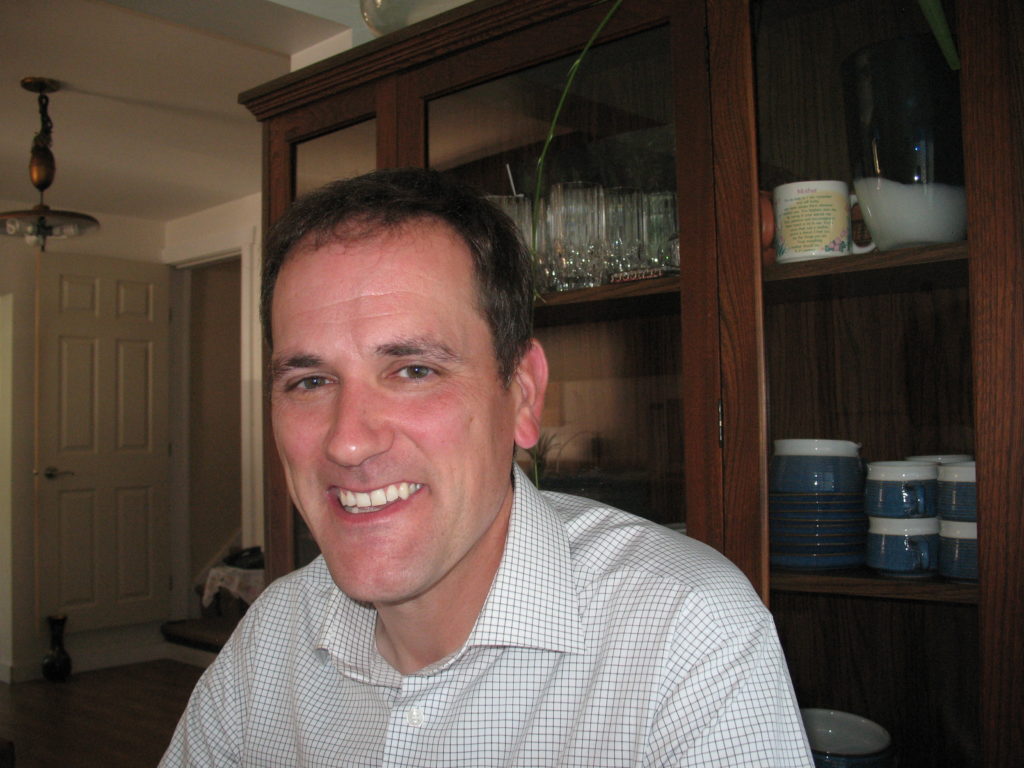 When I called the West Kelowna constituency office of MP Dan Albas a couple of months ago, the receptionist said, "He's in Ottawa. He will return your call." I live in a community with an insignificant number of votes so I anticipated a long wait, if he actually did call. Within 5 minutes my phone rang and it was Dan, calling from Ottawa, ready to help me with a Canada Post issue.
Last week he was in Hedley for the rededication of the Cenotaph. After the ceremony I asked if he'd have time for a conversation before he returns to Ottawa. He glanced at his watch. "Let's do it now," he said. He had an hour before the next event.
Sitting in the sun room of our home, I asked, "what is important to you as a Member of Parliament?" Without hesitating, he said, "people." Then he elaborated. "Most people pay their taxes and when they have a problem, they expect to be treated fairly. Often it's not as clean though as the rules suggest. There are occasions when they need someone to help them deal with bureaucracy."
Dan's political education began during his 15 years as owner of a martial arts centre in Penticton. He joined Rotary in 2004 and in 2006 became chair of the South Okanagan and Similkameen United Way. Elected to the Penticton Chamber of Commerce in 2008, he became aware of concerns about the way some senior staff were responding to questions.
In 2011 he succeeded Stockwell Day as the Conservative Party's representative in the Boundary/Similkameen riding, At the outset of Dan's career in federal politics Tom Siddon, former Minister of Indian Affairs and Northern Development advised, "You go in with your integrity. Be sure to also go out with it." Dan gave serious attention to this counsel. Wanting to make constituents his priority, he decided to have 3 full time staff in the riding office and only a half time position in Ottawa.
MP's typically receive calls regarding income tax, employment insurance, immigration issues, Canada Pension and Old Age Pension, among others."As an MP I'm like an ombudsman," Dan said. "If people have legitimate concerns, I want to know about them. We can help people understand how to navigate the systems. We give them the steps to take.
In one case we intervened on behalf of a young woman when a company refused to return her funds, even though it had not provided the promised service. She received a letter from the company president and the money. The greatest reward comes when you help someone and they feel respected and they're proud of their country." He does "Listening Tours" to feel the pulse of the community and establish priorities.
Dan's ability and diligence have evidently been noticed by party leaders. He has been assigned to work on key parliamentary committees. The Elder Abuse Act was passed during his time on the Justice Committee. More recently, as a member of the Finance Committee, he questioned the decision to not allow Credit Unions to use the terms bank or banking in their promotions. This would affect Valley First Credit Union. The Minister of Finance has promised to look into the matter.
On June 28, 2017 his private members Free my Grapes bill was passed unanimously. "Liberal MP Scott Bryson asked how he could help me with this. He agreed to allow me to speak at his designated time. I wanted to get the bill passed before the summer recess." He almost didn't succeed because some members wanted to make speeches. Alert and proactive, Dan forestalled this. "If we stop talking," he said, "we can pass this today." They agreed and the bill passed. Although some provincial legislation interferes with the act, it does allow people to purchase wine for personal consumption and carry it into another province.
It was Dan's expeditious return of my phone call several months ago that initially led me to believe he might be an MP people can rely on to listen and actually take action. After an hour of conversation with him, I concluded he genuinely wants to represent people effectively. He returns calls, hosts town meetings, writes monthly reports for constituents, attends to individual cases, and is active on national issues. At age 40, Dan Albas has the energy, experience, vision and will to be a potent force for good in his riding and in our country.
The post In Conversation With MP Dan Albas appeared first on Living Significantly.
Source:: Living Significantly