By Art Martens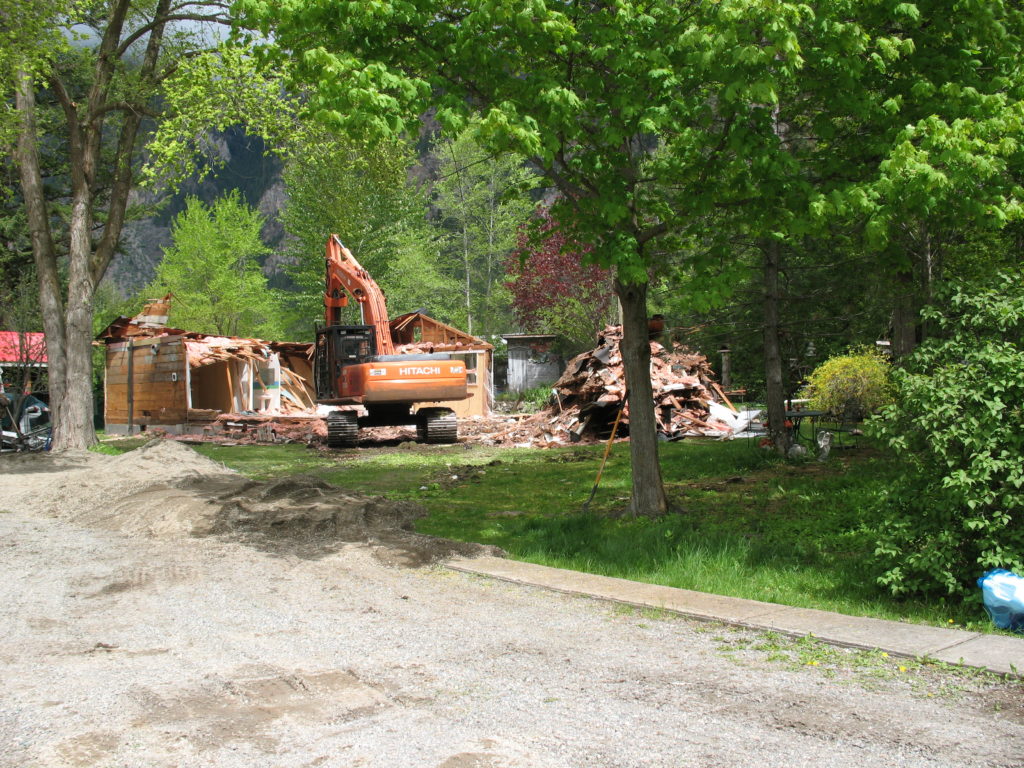 In 1940 William and Iva Mclaren travelled by train with their 9 children from Saskatchewan to the Lumby/Cherryville area. Hearing there were mining jobs in Hedley, they loaded furniture, children and chickens onto a truck and travelled here, hoping for a new beginning. At that time the community was a bustling gold mining centre. With their large family, William's job at the Nickle Plate Mine was sorely needed and welcome. Last week the McLaren home, nestled among trees alongside 20 Mile Creek, was taken down. The demolition was a reminder that their simple way of life is gone forever.
When Linda and I had a conversation with their granddaughter Marianne McLaren recently, we found she has fond recollections of them, especially of her grandmother. We have been told by long time residents, Derek Lilly and Terry Sawiuk, Iva was everyone's Granny.
Talking about her grandmother's early years, Marianne said, "Grandma was 9 and had only a grade 4 education when her parents took her out of school and sent her to a farm to help with the children and do housework. Grandfather was a worker on the same farm, but 20 years older. It took time, but they fell in love and were married."
Marianne's family moved to Ontario when she was 5 so she didn't get to know her grandfather well before he passed away in 1962. She does remember that he was quiet and laid back, and let grandmother make many day to day decisions. "But there was never any doubt that he was the final authority in the home. Grandma rented their first home, the house next to the former ball park, now owned by Dave Peers."
Marianne thinks of her Grandma as a real go getter. "She joined every group in town and, in partnership with Jean Granger, ran a bingo in the Senior's Centre. She also opened a cafe in the building on Scott Avenue where Elef Christensen now has a store."
Iva frequently came to the aid of ill individuals, preparing meals and cleaning their home. One of these left her some money in his will. Another, Bob MacKenzie, sold her a lot with a small house at a very good price. In 1945 the still growing McLaren clan moved into this house. Located on Webster street on the far side of the bridge over 20 mile creek, it's still an idyllic setting.
The 1948 flood left the house perched precariously on the bank, but the family continued to live in it for a time. This was also the year Iva, now 48, delivered her 12th child. With a large family their options were limited.
When their small home on the creek became too endangered by erosion of the bank, Iva moved the family into 2 small shacks behind her cafe. In 1958-59, a son and a son in law dug a partial basement by hand and built a new house on the family's property. Much of the lumber was hauled down from the no longer operating Mascot mine. Three years later William passed away, leaving Iva to carry on alone.
When Marianne returned to BC as a young woman, she and Iva sometimes did cooking projects together. One day while pickling cucumbers, Marianne observed that Grandma wasn't measuring ingredients. Appalled at the large quantity of salt being added, she exclaimed, "Grandma, that's far too much salt!" Nonplussed, Iva said, "It will work."
In another cooking project Iva said, "stop using that dirty sugar!" Surprised, Marianne asked what she meant. Iva's explanation helped her understand that with the advent of white sugar, manufacturers' advertising had begun referring to brown sugar as "dirty."
"Grandma didn't buy bread," Marianne said. "She baked her own. She grew a garden and canned the produce."
After the children were out of the home, Iva was able to relax more and have fun. "Grandma and several girlfriends began taking the bus to Vegas," Marianne said. When I asked if they gambled, she replied, "oh yes, they gambled!"
To help Iva, Marianne's father, Ernest McLaren, bought the property and paid maintenance expenses. When Iva was 86, her son Tommy moved her to the Legion apartments in Princeton. She passed away at age 97.
Marianne and her partner, Mark Woodcock, now own the property and will put up a new home. Undoubtedly William and Iva would be pleased.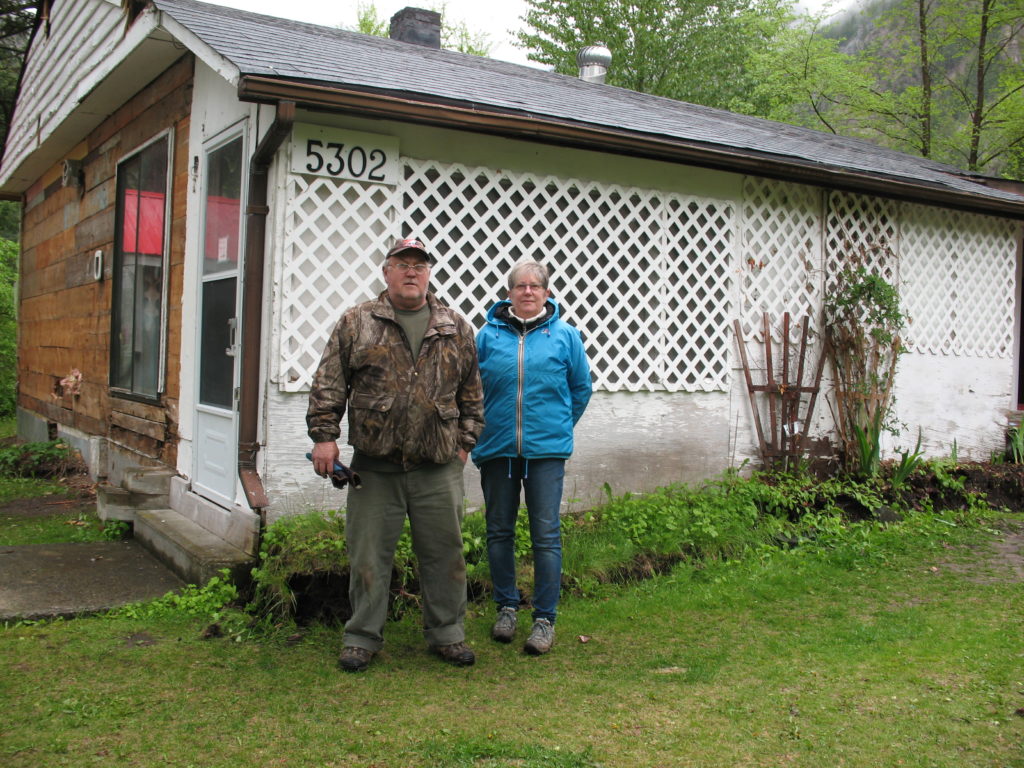 The post Iva McLaren, Everyone's Granny appeared first on Living Significantly.
Source:: Living Significantly