By Art Martens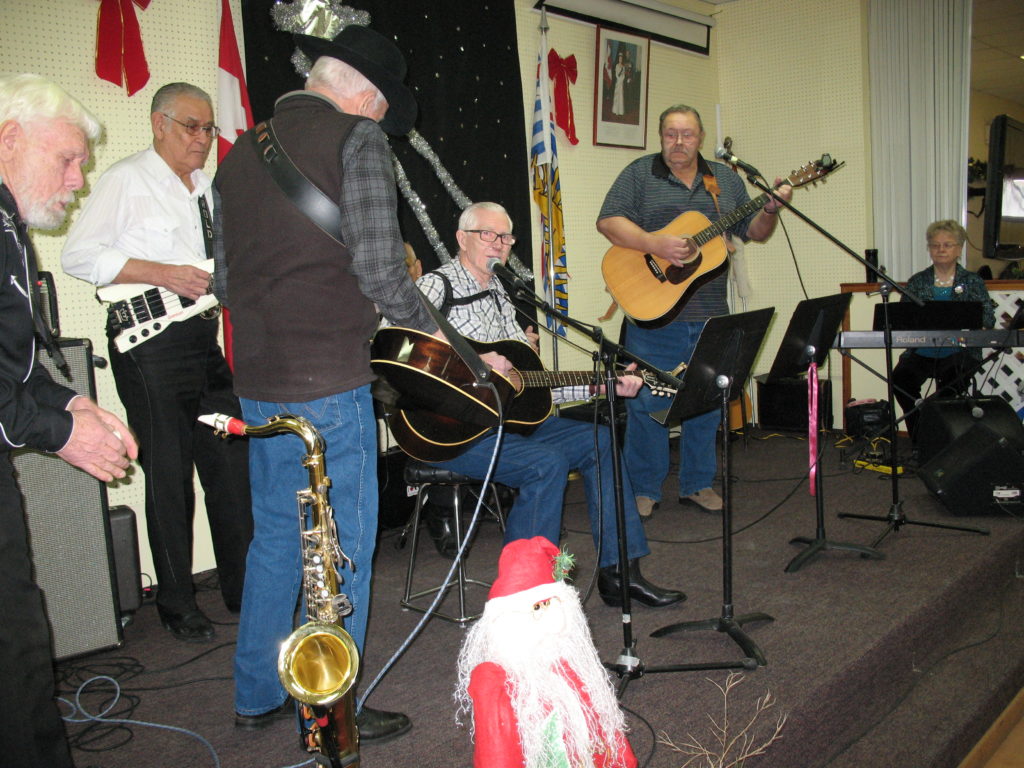 A lively crowd of about 70 attended the Ukrainian Orthodox Christmas celebration hosted by the Keremeos, BC Senior Centre this past Sunday. The function featured a dance with live music followed by a Ukrainian potluck.
"We've been doing this for about 17 or 18 years," Kadia Schwetje, wife of the Centre's President said. "There are quite a few Ukrainian people in Keremeos and the surrounding area. They come from places like Omak, Penticton, Princeton and Osoyoos. Snowbirds from other provinces also show up."
A mellow, surprisingly pleasant blend of tunes was provided by the Centre's house band, plus several extras. "The core band has been together for about 20 years," Kadia said. "They play for our weekly dances." It was evident that people were there to have a good time, and the dance floor filled up quickly. One white haired man was heard to say jokingly, "I'm looking for a woman to dance with me. Any woman will do." Moments later he was on the dance floor with a trim, good looking woman.
By 4:30 the rich aroma of Ukrainian cooking turned the crowd's attention to food. There were traditional dishes like cabbage rolls, perogies, and Ukrainian sausage with sauerkraut. Kadia, who is not Ukrainian, volunteered that there were a number of items whose names she could not pronounce.
According to Kadia, the Senior Centre has about 250 members. "We have exercise sessions, card games, floor curling, crafts and bingo. There are also other activities, plus services that we provide to the community. Everyone is welcome," she said. "It costs only $20. a year to become a member."
This crowd knows how to have a good time.
The post Keremeos Ukrainian Orthodox Christmas Celebration appeared first on Living Significantly.
Source:: Living Significantly