By Art Martens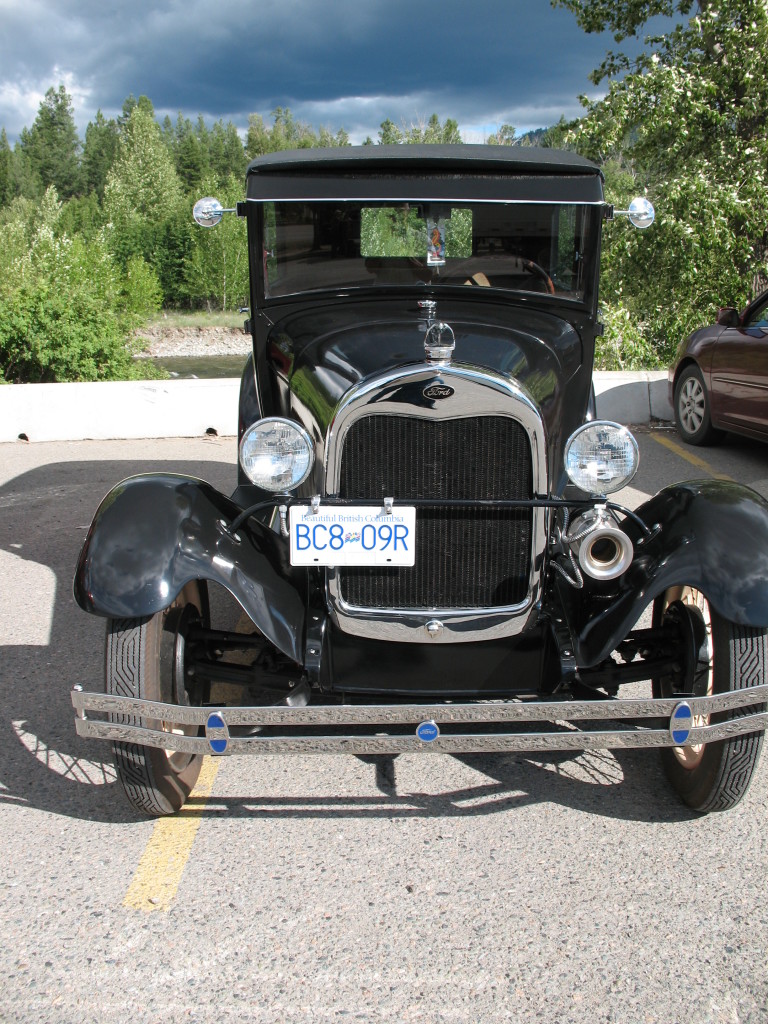 It was a delight to see this 1928 Model A in the Princeton A & W parking lot on Sunday. I asked Tim, the owner, if I could get a few pictures. He said, "Sure, most people don't ask." He said it had taken more than 8 years to re-build. I gathered it was a job of finding parts, making those that weren't available, and assembling them. A labour of love. I should have suggested he stand by the car. That was a case of negligence on my part.
Seeing Tim's creation mentally took me back many years. My Dad owned a 1929 Model A (basically the same as the 1928 according to Tim). Our family made the move from rural Manitoba, not far from Steinbach, to Abbotsford, B.C. in that car. There were six of us in the car, Mom & Dad, my sister Vi, myself plus two young guys who I assume helped with expenses. A large trunk containing all we owned was strapped to the rear of the car. I don't think the young guys were able to take anything except for the clothes on their bodies. That Model A didn't let us down, not even a flat tire. Thanks Tim, for the photos and the memory.
The post Model A In Princeton appeared first on Living Significantly.
Source:: Living Significantly