By Art Martens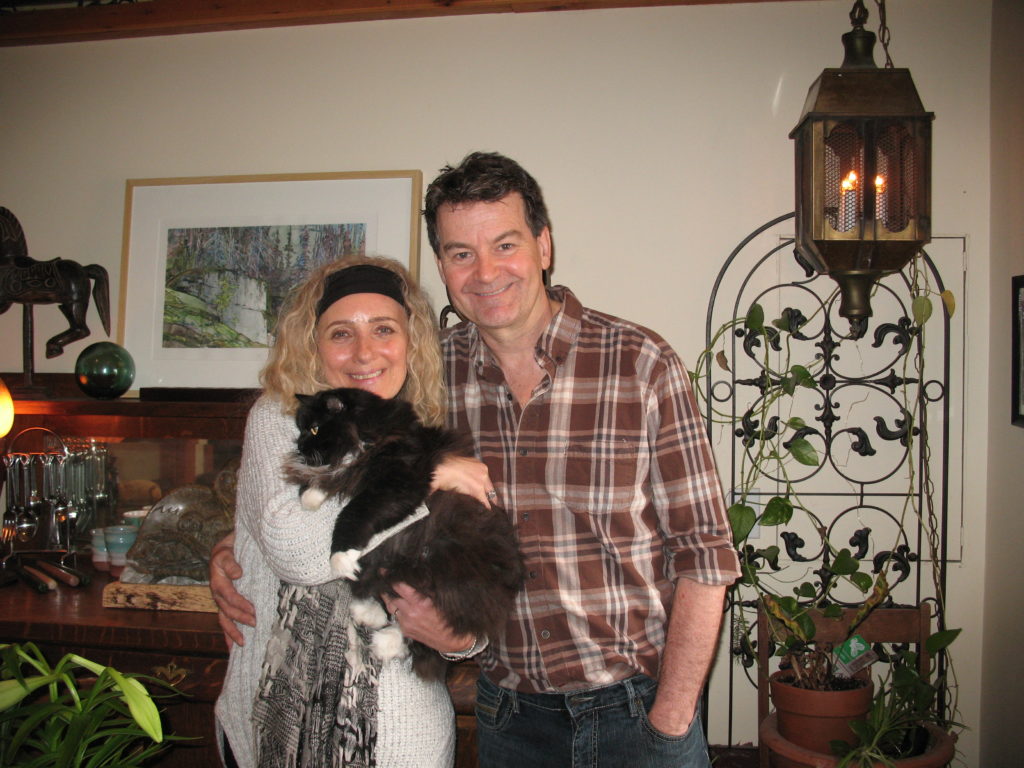 Terry Leonard and Valerie Beckman were seeking a source of plums for their ketchup enterprise when they decided to turn off the highway into Hedley five years ago. It was a decision that would alter the course of their lives. "There was a street dance in the evening and we thought that was pretty cool," Terry said. "We danced, then stayed the night at Coral's Cabins. The next morning we returned for breakfast."
Noticing a "for sale" sign on the neglected, vacant motel at the corner of Scott and Haynes, they called a realtor. "It was on the main street," Terry explained, "and there was plenty of space to expand for business. We saw possibilities." Their capacity to see potential in that long deserted structure suggests a pretty far reaching ability to visualize what the future could look like. Certainly no one living in Hedley at the time considered the motel more than a tear down. A lesson in the importance of mind set?
Walking through what they have turned into comfortable living quarters, Linda and I marveled at their ingenuity, vision and skill. They are both artists and their creations adorn every wall. "We arranged the space around our furniture," Valerie told us. We understood when she added, "I feel like I'm given a big hug every time I come into our home."
We stepped outside, crossed a miniature courtyard, where Terry led us up a set of stairs so narrow a CFL line backer would likely not be able to ascend. At the top we were surprised by a small, secluded rooftop hideaway. It's a peaceful space ideal for reading a book with coffee in hand, indulging in an afternoon siesta, or contemplating the sky overhead.
Terry and Valerie both arrived in Hedley with a breadth of experience that no doubt gave them an expanded perspective on the universe. Valerie was born in North London, England. When she was young, her family spent time in Italy each year, exploring the country. Their car was flown over on a Bristol Cutter airplane. Sometime after arriving in Canada with her family in the late 1970's, she and her boyfriend joined another couple to buy a Volkswagen van and toured Europe. She later married the boyfriend, had 2 children with him, and then realized this was not the right man.
Terry's father was in the Air Force so the family's numerous moves enabled him to see every province. One of his most memorable experiences after leaving home was a month on Baffin Island. "The government gave me a grant to do painting. I had seen a lot in the Air Force, but nothing to compare with Baffin Island. I arrived in the middle of summer, and the ice was just breaking up. To me it felt like winter, but the children were happy in t-shirts. It was like God had taken a handful of rocks and strewn them all over the island. The colour purple was predominant. I hired a small boat to see the icebergs, but we couldn't get real close. Sometimes they flip over. I sold all the paintings from that project."
The plum ketchup enterprise which brought them to Hedley 5 years ago is now in production. They've built an addition which houses a commercial kitchen approved by Interior Health. Creating a business venture with the ketchup was actually the brainchild of Valerie's son, Nathan. He is a business partner and deeply involved.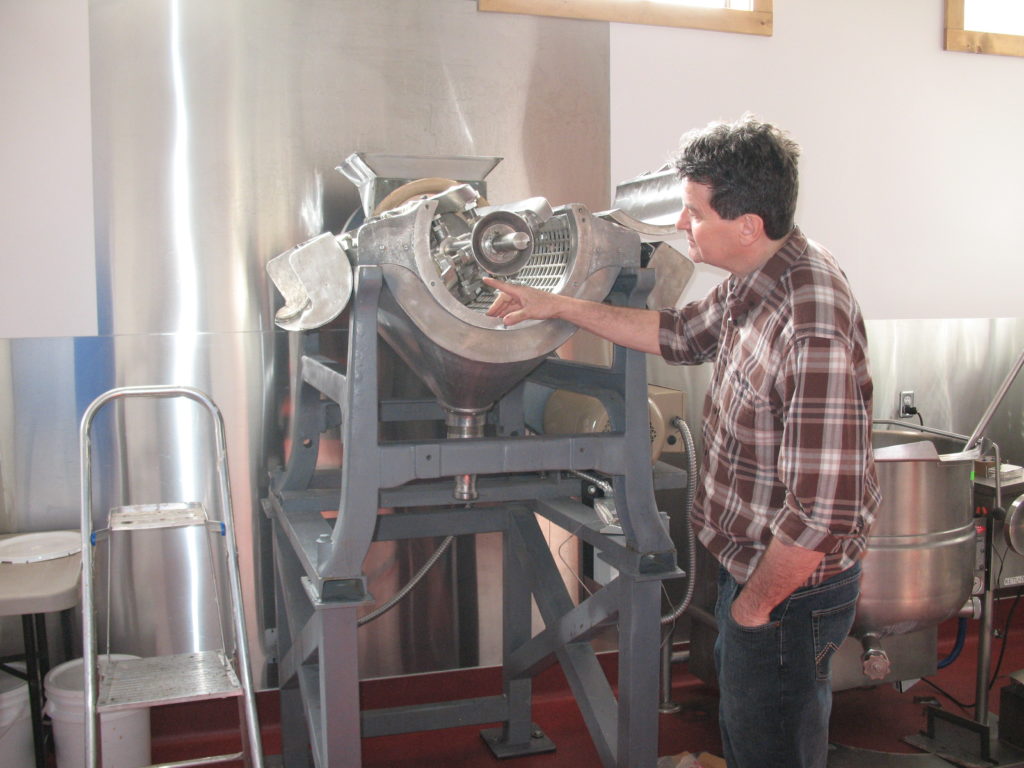 "The kitchen is an exciting piece of the puzzle," Terry said. "We're seeing the potential come to fruition."
What is their perception of Hedley? "Hedley doesn't look the same as larger centres," Valerie noted. "When you look around, you don't see signs advertising Canadian Tire, Tim Horton's or Walmart. Also, we have a lot of interaction with people."
Terry nodded agreement. "There is a sense of community here. Having moved around so much when I was a kid, I craved that."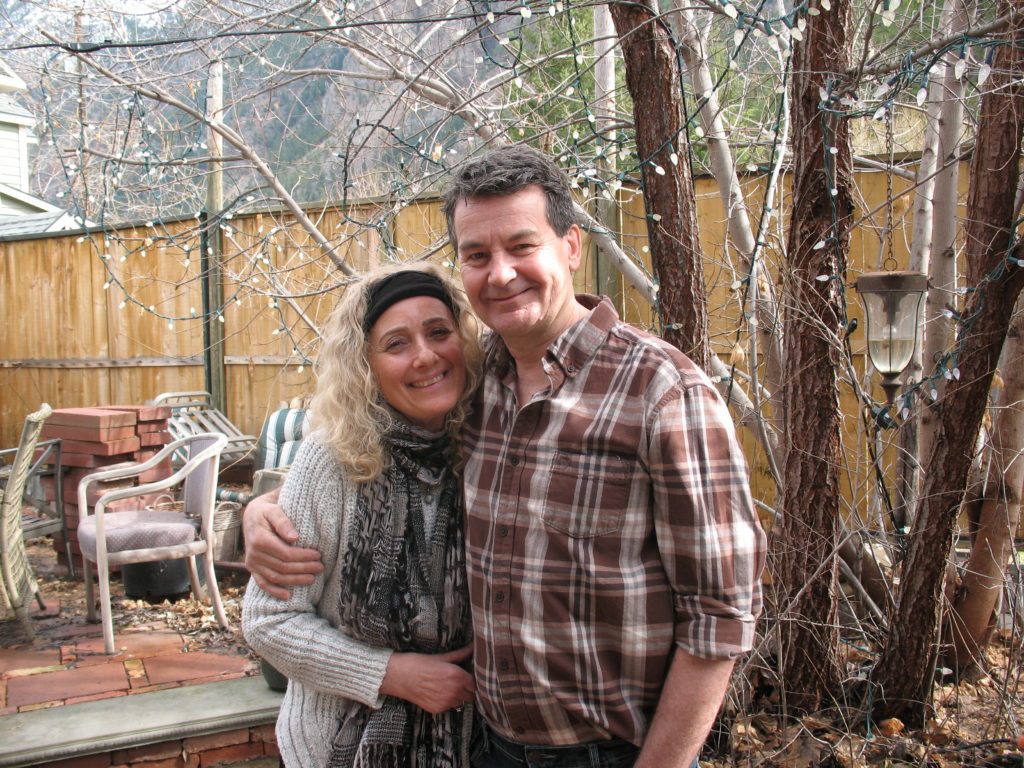 Terry and Valerie first met when he was renovating a building where she worked as a medical office assistant. Since then they have experienced numerous positive changes. One of the most important and satisfying occurred two weeks ago when they were formally engaged. "Since meeting Terry," Valerie said, proudly showing her ring, "there have been a lot of adventures. He has totally enriched my life." Terry's broad smile made it clear she has enriched his life too.
The post Plum Ketchup Brings Couple To Hedley appeared first on Living Significantly.
Source:: Living Significantly