By Art Martens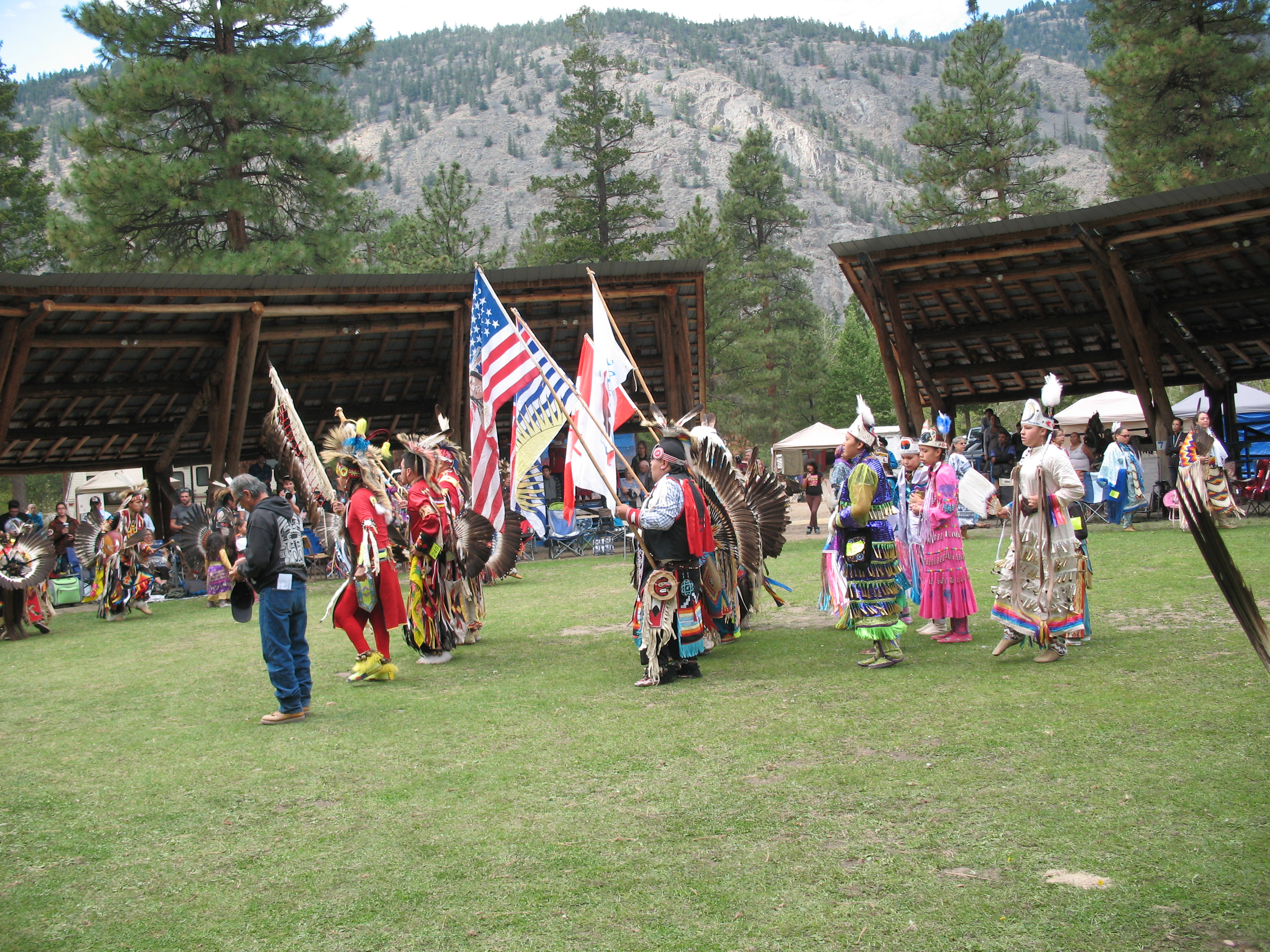 As Linda and I parked across the street from the Ashnola Campground on Saturday, we could hear the distinct, steady boom of a large drum. Somewhat akin to the toll of a village church bell summoning the faithful, the drum was announcing that afternoon's session of the Lower Similkameen Indian Band Pow Wow. At the entrance to the circle of bleachers, we saw dancers in elaborate, colourful regalia assembling for the Grand Entry into the performance arena. We were about to experience the Similkameen Pow Wow of Champions.
In a phone conversation several days earlier, one of the organizers, Wendy Terbasket had told me a Pow Wow is "a social and contest event. There are competitions in singing, dancing and drumming. The dancing is about prayer," she said. "While dancing you think about people who can't."
We would also learn it is about family and culture. Some of the dancers were barely past the learning to walk stage. Young parents and grand parents were making an effort to keep the children involved.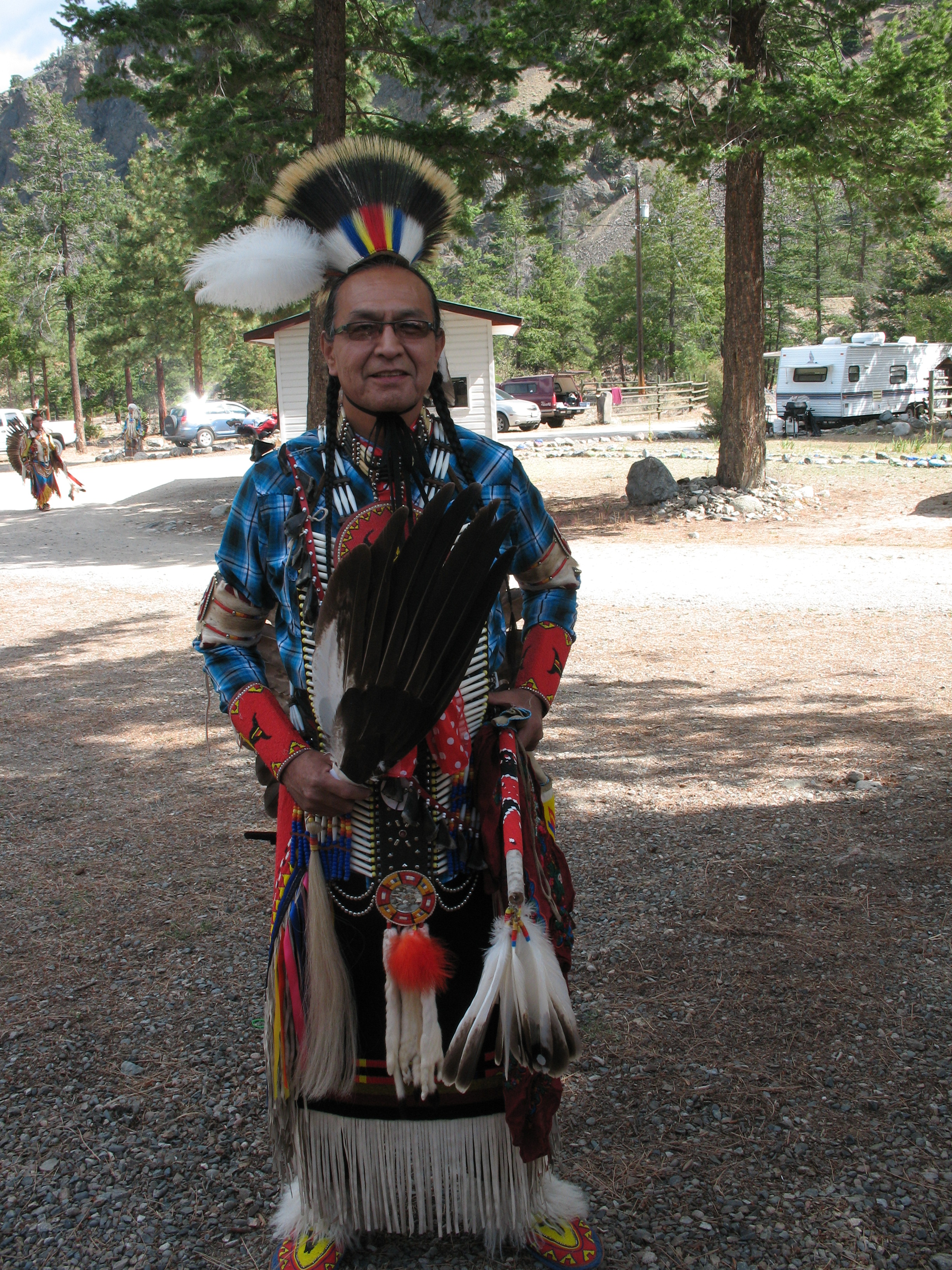 Noticing a man in an especially intricate regalia, I asked if I could take his photo. He agreed readily and told us he is a Blackfoot (Siksika) from Alberta. His name is Leon Crane Bear and he has an M.A. in Native American Studies.
The ceremony began with a brief talk and prayer by an Elder. She prayed earnestly for her people, especially youth who have gone astray. "We must love them and give them a hug," she said. She also prayed for people with cancer and other illnesses, and those who have passed on. I sensed her deep desire to see the values and culture of her people transmitted to the next generation.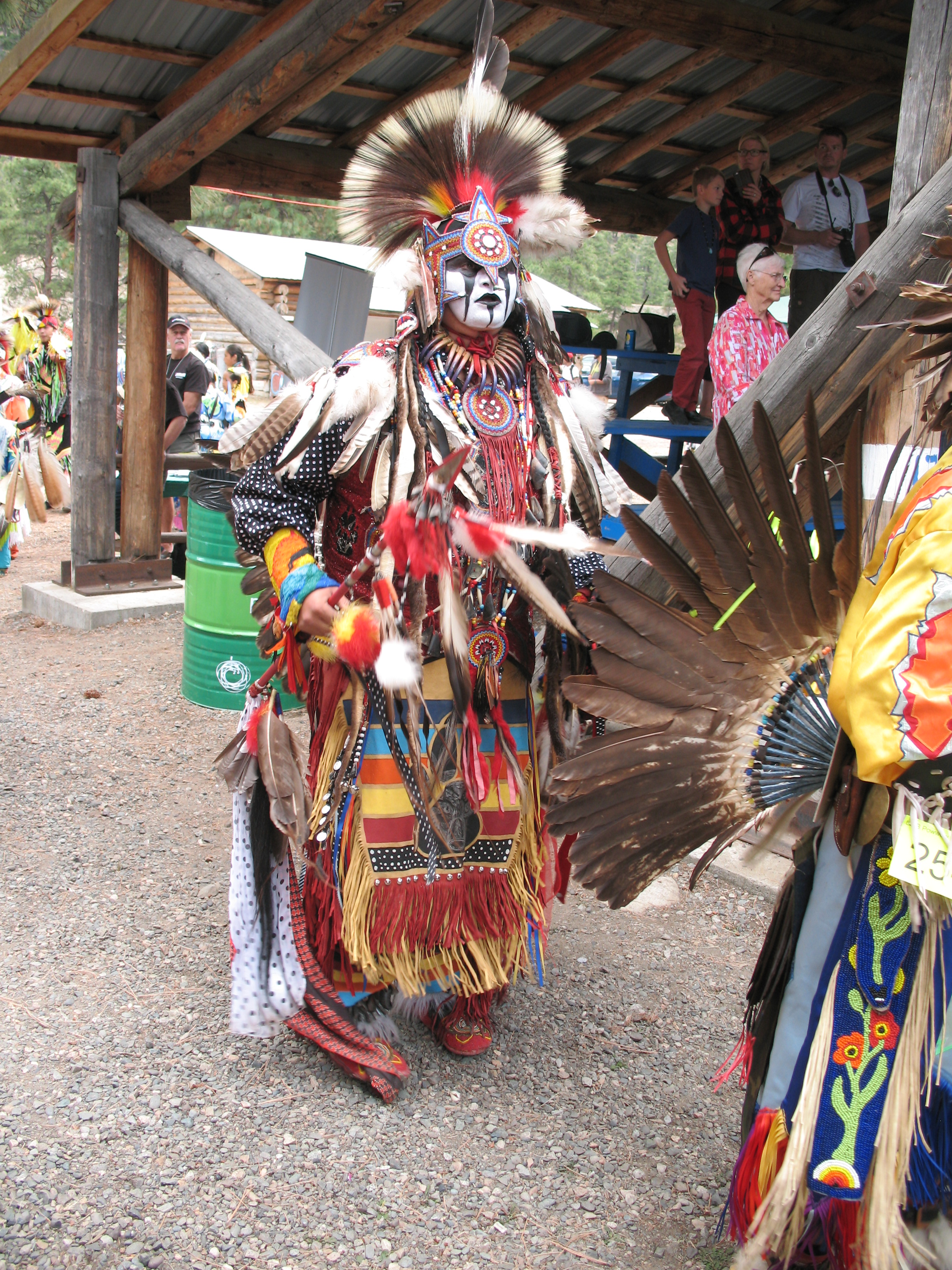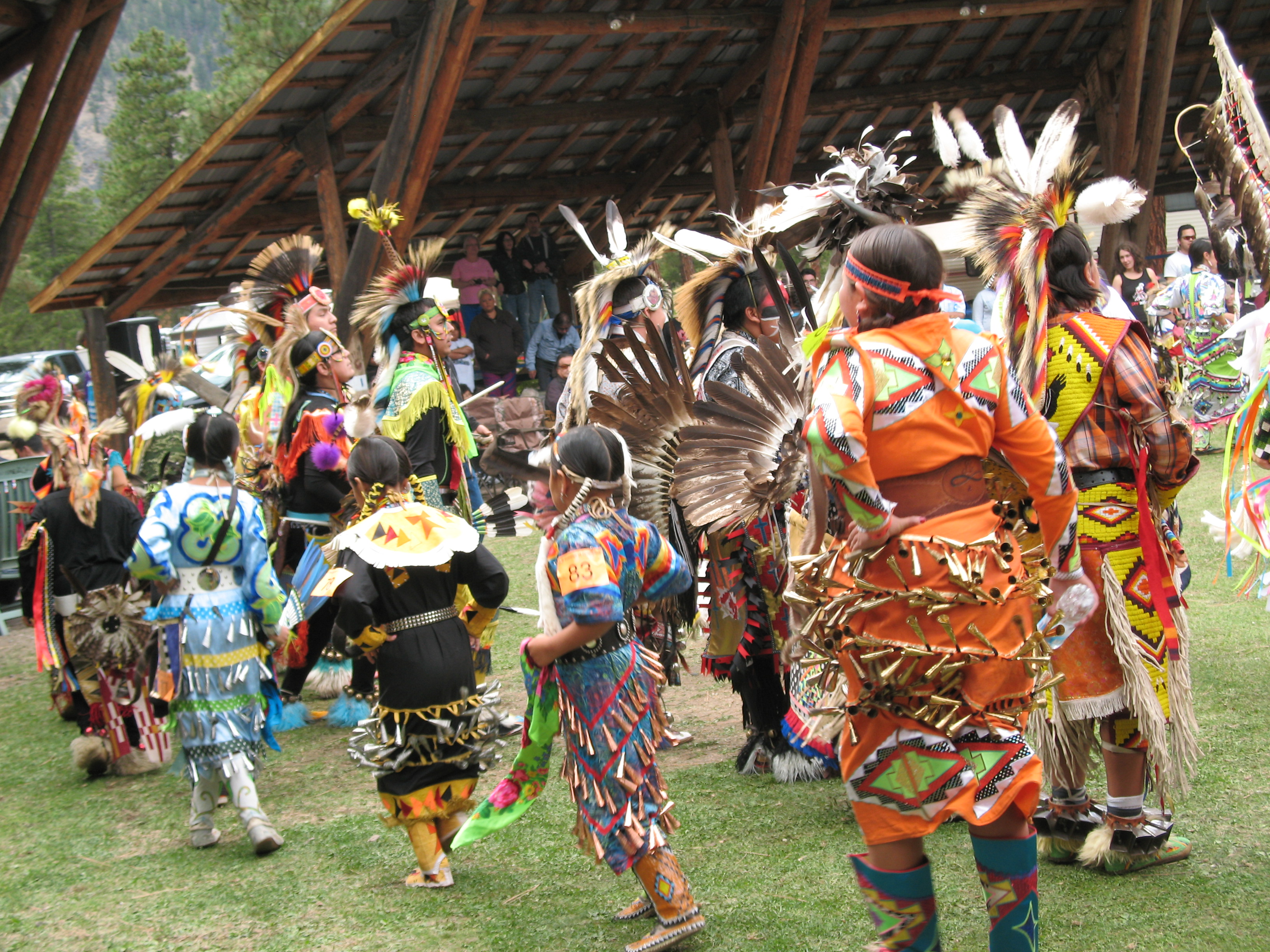 The dancers, a wonderful splash of colour, now proceeded with great dignity onto the grass floor of the arena. Here their pent up excitement and energy was released in eye pleasing dances, accompanied by drumming and singing. There were too many to count, children, youth, adults and some elderly individuals. It was an impressive moment of joy and exhilaration for dancers and audience.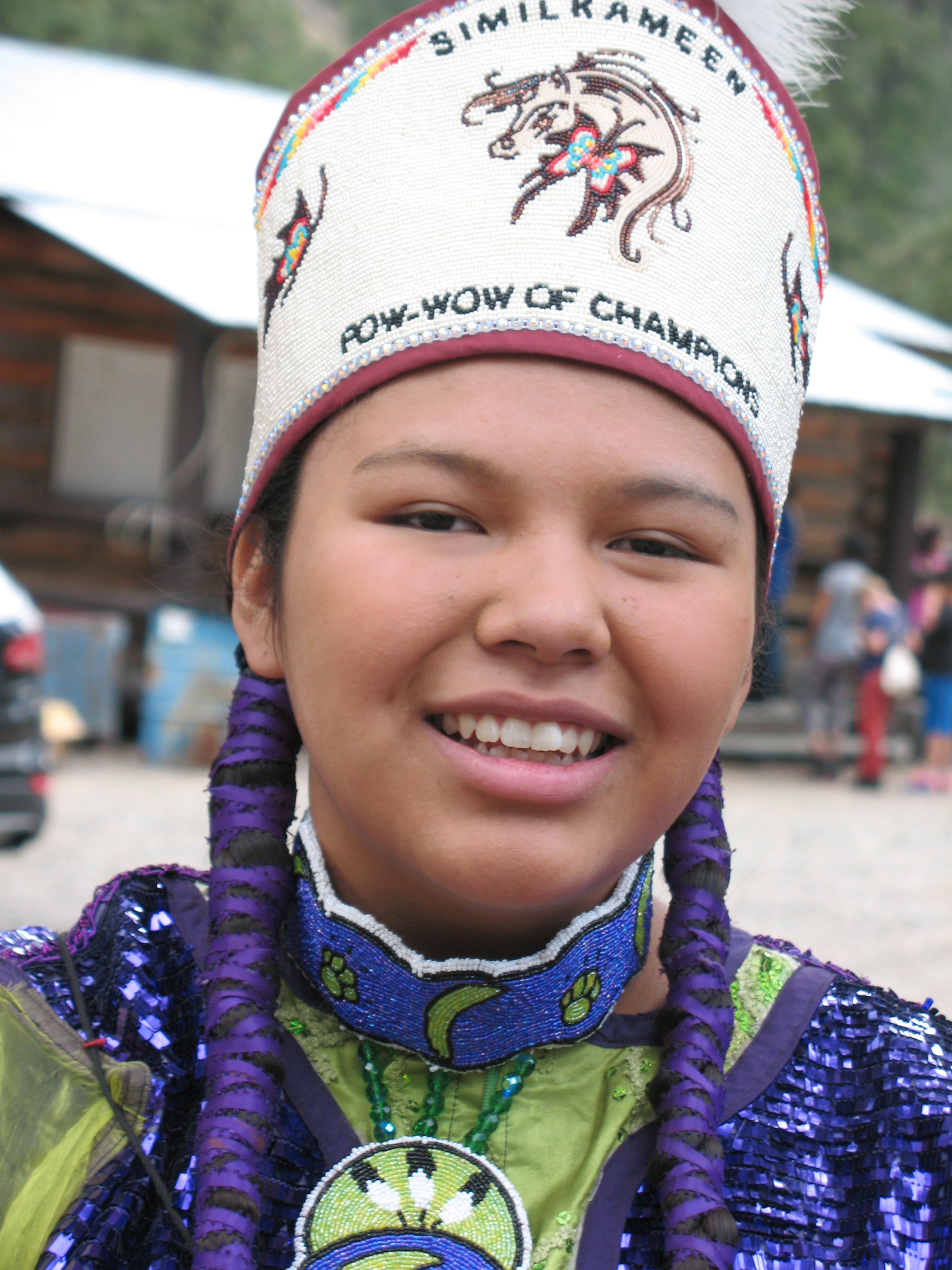 I wandered away several times from the arena to speak with individual dancers waiting to perform. Moonlite was one of the princesses honoured by the MC. Some of her brief address to the audience had been in the Okanagan language. She permitted me to take several photos and said her ambition is to become a psychologist.
I also spoke with Tyler Jensen. His outfit had cost him about $1800 but still needs beadwork, which will be costly. Many dancers do some or all the work themselves. I gathered that being a dancer involves commitment of time, energy and funds.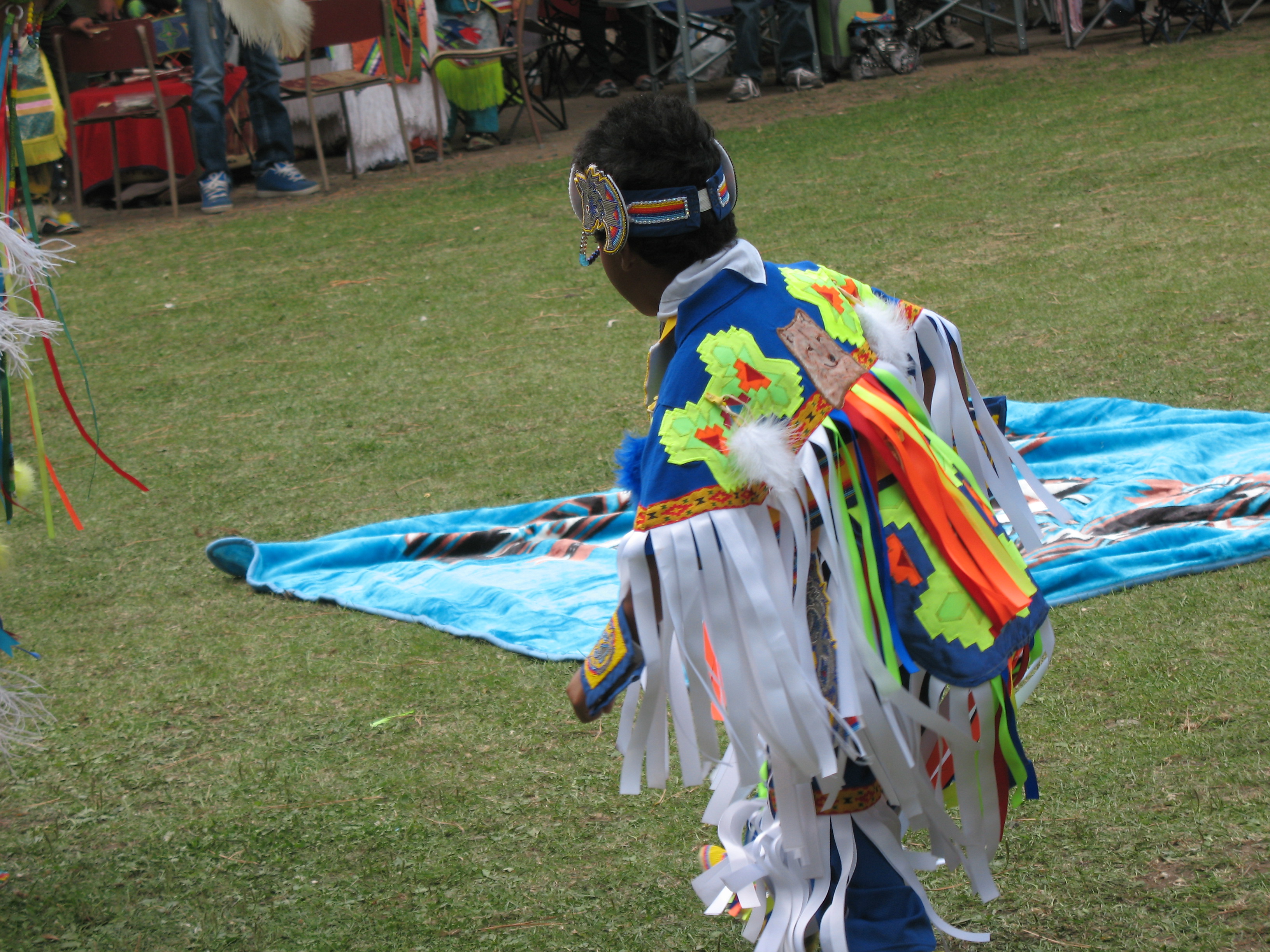 For Wendy and Lauren Terbasket, the initiation of their 7 year old nephew Kirshon into the Pow Wow gave special significance to the event. The initiation included several dances in which he was central. Steven Point, a provincial judge and former Lieutenant Governor of B.C., was present to witness the ceremony. Laurence Trottier, a respected dancer, singer, and friend of the family spoke in Kirshon's honour. For the Terbasket family it was a memorable occasion.
In a conversation with Lauren I came to a greater understanding of the Pow Wow. "Our committee spends the whole year planning," she said. "We get a lot of help from the community." She especially appreciates the assistance given by Darlene Choo of Bright Light Pictures and also Gorman Brothers.
"The singing and dancing heal the participants and the onlookers," she believes. "It's a celebration dance and it draws families together. We want children to participate at a young age. We give them each $5.00 for dancing. Pow Wows help keep the culture alive. We don't allow any drugs or alcohol."
Lauren paused for a moment to consider, then said "the drum beat is the heart beat of the people. Watching the dancers makes you feel good. It lifts up the spirit and heart. The Pow Wow is our way of giving to the people. Blessing comes when we give."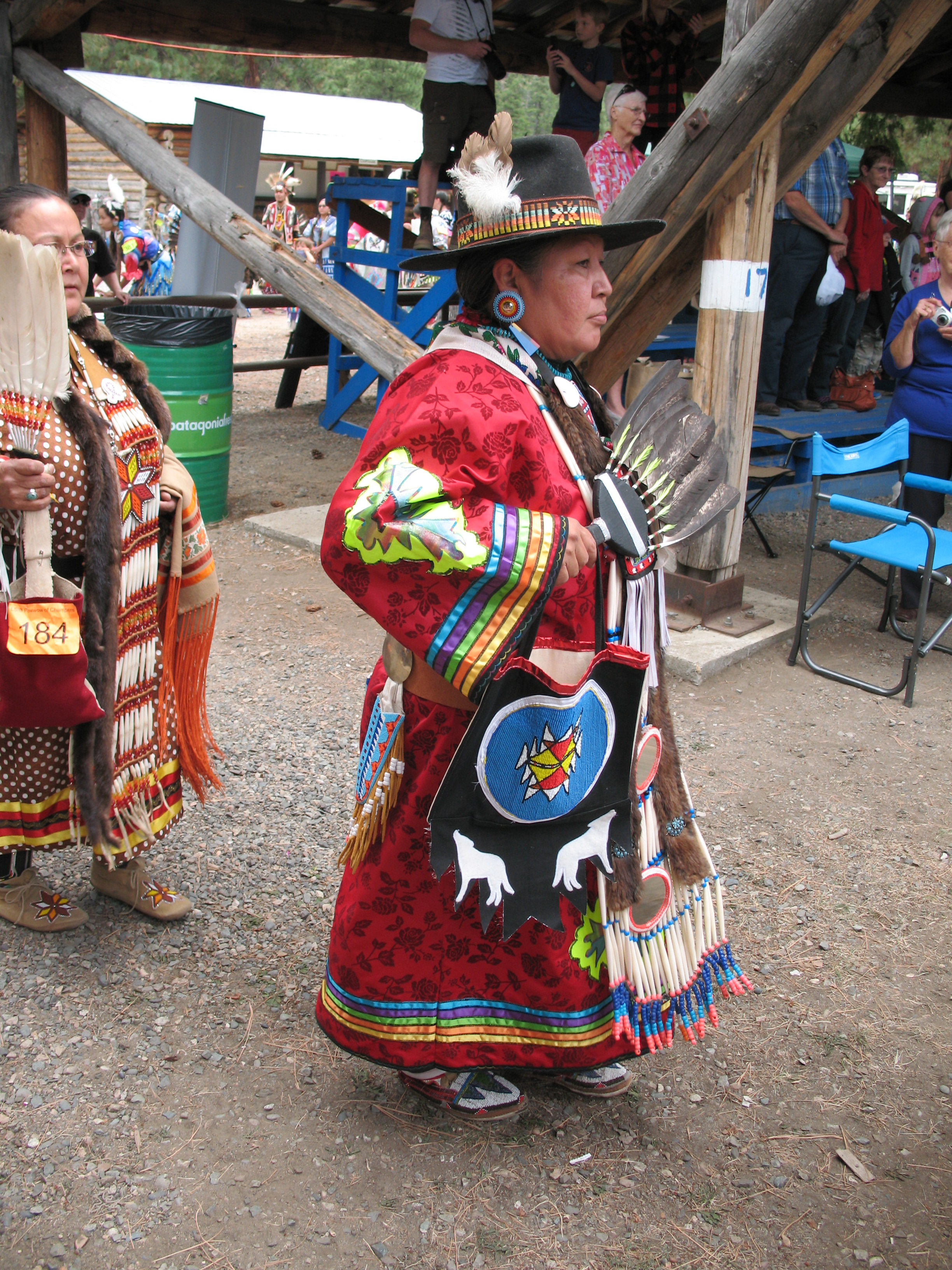 When we left, I was impressed with the organization and efficiency of the Pow Wow. Equally important is the emphasis on teaching values and culture, giving young people a sense of pride in their heritage, and striving to keep families intact. As we drove away, the big drum was still booming.
The post Pow Wow A Pageantry Of Colour appeared first on Living Significantly.
Source:: Living Significantly