By Art Martens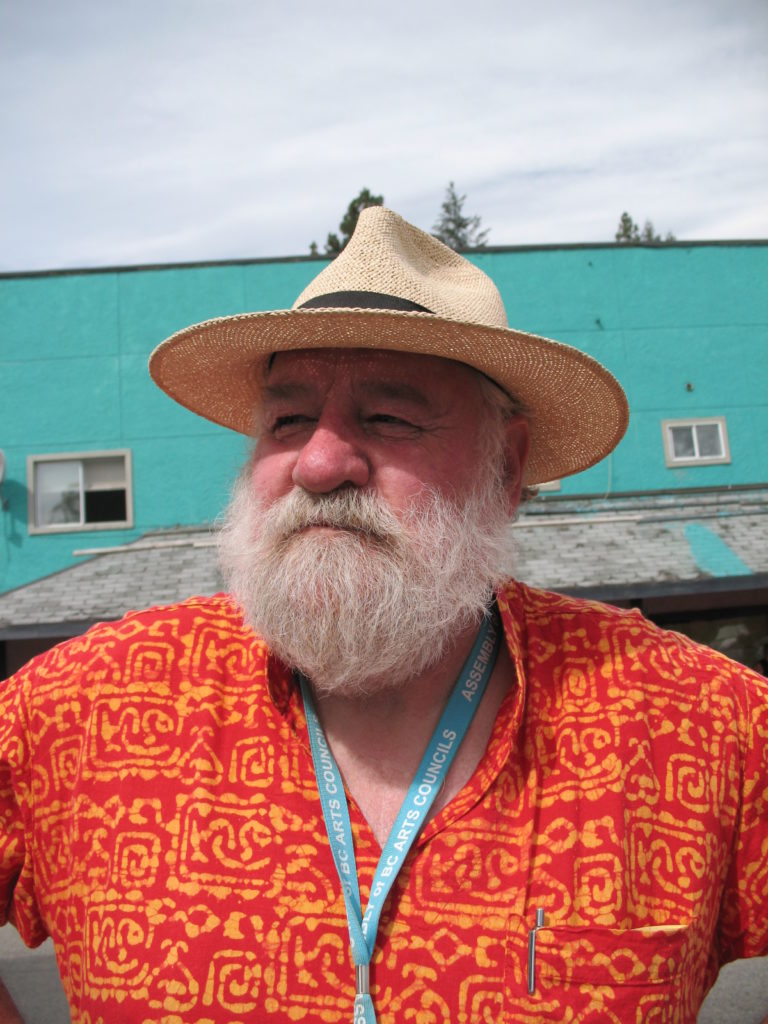 When our friends Terry and Lis Friesen of Abbotsford visited here this past Saturday, they commented on how busy Princeton was. They did not know this was the weekend of the Princeton Traditional Music Festival. Linda and I enjoyed it for a few hours on Sunday.
I met Jon Bartlett. He and Rika Ruebsaat are the visionaries and primary organizers who make the festival happen. Jon told me the attendance for the weekend was an estimated 2,000. "It's about the right number," he said. "It allows for interaction between performers and the audience."
There were 2 main stages, with canopies to shield performers and audiences from the sun. Saturday was a scorcher. Should have been a boon for sellers of ice cream and drinks.
We particularly enjoyed "Liberty," a band from the interior of B.C. Cousin Verna's friend, Bob Cameron (Cam) played the guitar in this group. They featured Irish music.
The Vancouver Morris Men, clad in white, performed a series of vibrant dances on the street. They required more space than was afforded by a stage. Accompanied by several musical instruments, there was a lot of strenuous kicking of legs, waving of large white handkerchiefs and some well timed verbal outbursts. A riveting performance. The Morris is a traditional British dance.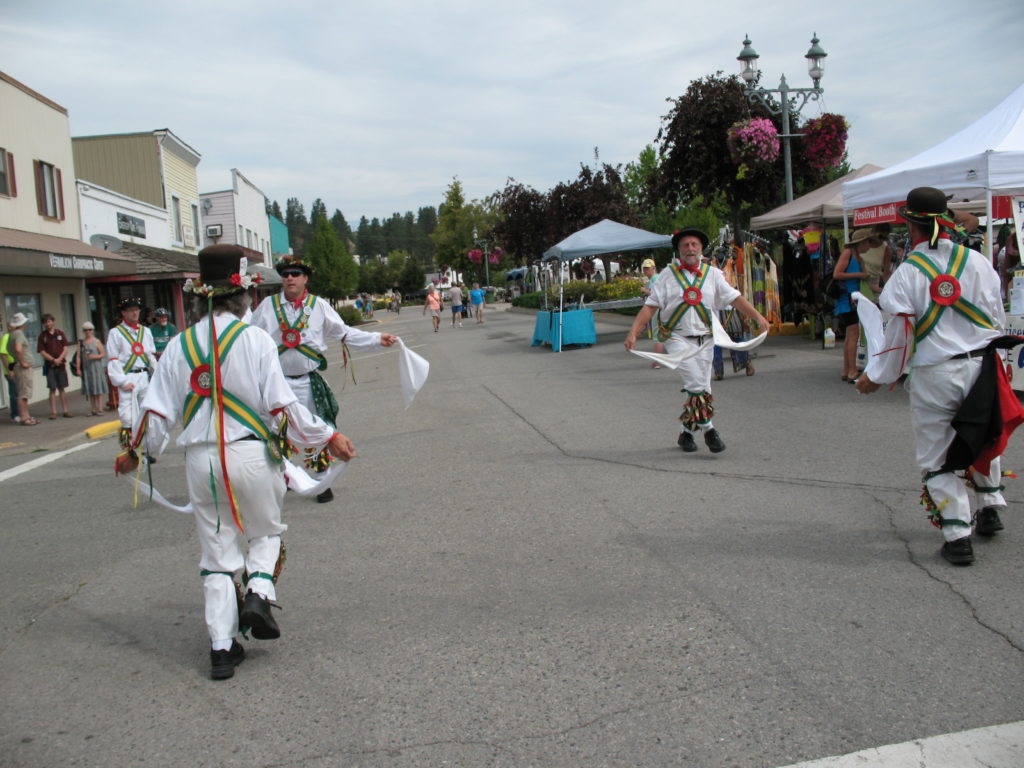 One non-musical event was offered by the Okanagan Valley School of Massage. This was a half hour massage by donation. Our friend Sharlene had come with us and took advantage of this service. It seemed to be the highlight of her day. I asked if she was a new woman. Virtually vibrating with pleasure at the memory of the experience she said "yes!"
For further information about the festival and Jon and Rika, see my blog a couple of weeks ago. ("Princeton Traditional Music Festival").
The post Princeton Music Festival A Success appeared first on Living Significantly.
Source:: Living Significantly