By Art Martens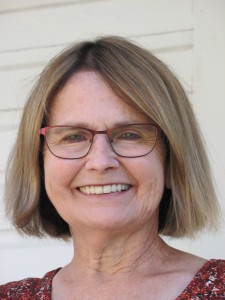 Approximately 6 months after writing about the Similkameen Valley's well known Allison family, I received an e-mail from Professor Janet MacArthur of UBC's Kelowna campus. "I'm collaborating on an anthology of writings by white and indigenous women who lived in the interior in the early settlement period," she wrote. "Can we talk?"
I live in a small community not renowned for its sophistication. What kind of prof was she, I wondered. Would I require a dictionary in hand to understand her academic language? And did I know anything that would be helpful to her?
In a 2 hour visit at our kitchen table and then a telephone conversation, I realized that in spite of an education infinitely superior to mine, I didn't need the dictionary. We began by talking about much more than her current writing project. I learned that challenging life experiences have given her an understanding that cannot be attained via a high level of education.
"My mother was ill during much of my growing up time, but I had lots of support from other family when she couldn't be there," she said in response to my question about her early years. "My grandmother became a big influence. I learned from her about becoming strong, having faith and the importance of education."
She completed a BEd at University of Calgary, taught school in northern Alberta, pursued graduate studies at Dalhousie and UBC, then earned a PhD in Renaissance literature at U of C in 1988. In 1989, she was hired at Okanagan University College in Kelowna where she has taught 16th and17th century literature, including Shakespeare, women's literature, and autobiography.
When I asked about challenges in her life, Janet's expression became serious and a sober note crept into her voice. "I have a pretty competitive side," she said. "Twenty years ago I was given a diagnosis of Lupus. There were many things I wanted to accomplish, but could not. That was devastating and at first I was angry."
She paused to reflect, then said, "the illness forced me to think about my limits and accept them. I understand now that people who don't need to struggle do not comprehend some things. It's given me a deeper understanding of life. I hope I have grown spiritually through this."
When she was 44, Janet adopted an infant girl from China, then another daughter 10 years later. "At my age it has been tougher than I expected," she said, "but a huge source of joy."
An area of interest now is how people react to extreme experience. She explores this in a course on Holocaust memoir. "The media simplifies issues," she said, "but events can mean different things. I urge my students to probe deeper. In the Holocaust course we look at accounts written by victims, perpetrators, bystanders, and children. We consider how this historical episode continues to affect many cultures. We examine thoughts and feelings. Too often people turn a blind eye to what is happening. I value the opportunity to shape the way students think." Her focus on Holocaust trauma is related to her work on the oppression of the Syilx (Okanagan and Similkameen) people.
The planned anthology of writings by indigenous and settler women is a collaboration with Jeannette Armstrong of the En'owken Centre in Penticton and Lally Grauer, retired UBCO professor.. "We're bringing out a history that hasn't been offered to the public yet," she said. "We're trying to create a trace of the women of the past. Even white women's voices are not central to traditional Okanagan and Similkameen history. Bringing indigenous and non-indigenous women's voices together provides a new way of seeing."
She values the writing of early Princeton settler Susan Allison, the white wife of John Fall Allison, as she appears to have had an unconventional relationship with First Nations people. Earlier work on Susan Allison overlooks this. "Susan was in a state of conflict because she knew the white people and was part of that culture. She couldn't say some things, but she leaves a muted trace."
Janet feels that Nora Allison, John Fall's (aboriginal) first wife should be celebrated. "I would like the indigenous women of today to tell the story of John Fall's two wives," she said. Janet MacArthur and her collaborators are serious about providing them that opportunity.
The post Professor Focuses on Indigenous History appeared first on Living Significantly.
Source:: Living Significantly