By Art Martens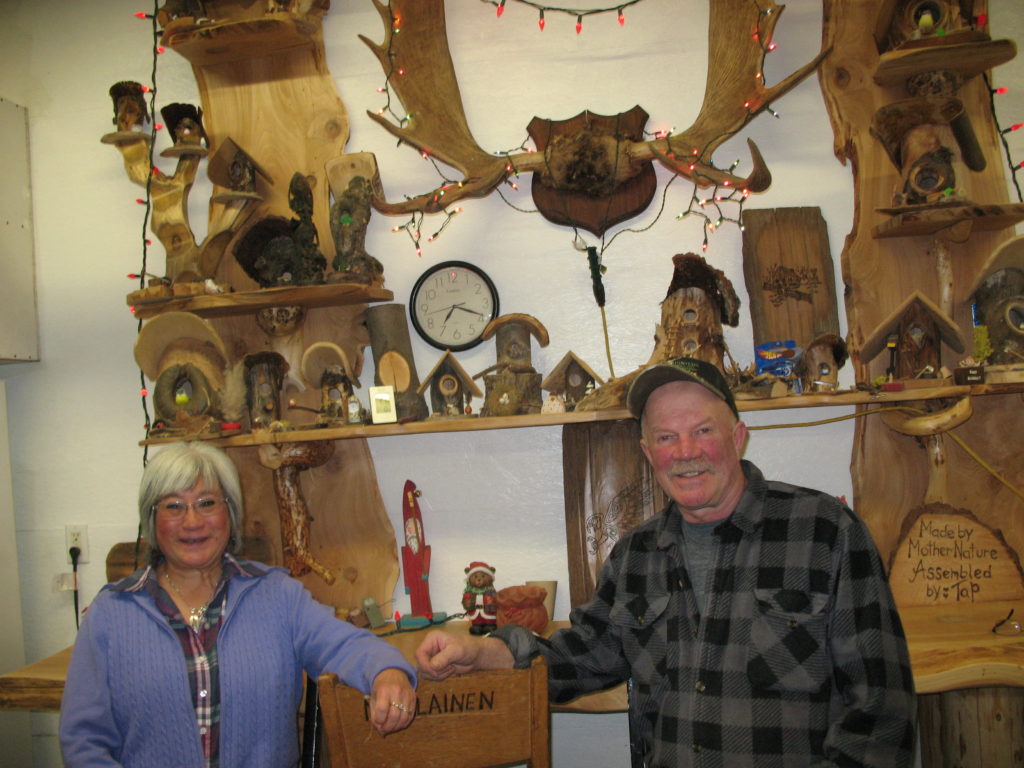 At the beginning of 2017 a number of homes in Hedley were for sale. Linda and I hoped for an influx of quality people willing to commit to our community. By the end of the year almost every for sale sign had come down and it appears our wish has been granted.
Among the new people are our next door neighbours, Tap Nevalainen and Dian McKusick, who moved from Maple Ridge in August. They have very quickly acquired a deep appreciation for the simplicity and peacefulness of rural life. "We lived near railway tracks," Dian told us. "There were train whistles all night. I had difficulty sleeping."
Both had experienced a failed relationship when they met in a bar 6 years ago. "I had decided I'd never do that again," Di told us. Tap wasn't looking either, but admits he was smitten quickly. "It was pretty close to love at first sight." Di nodded and said, "It was the same for me."
Like most of the new emigres to our community, Tap and Di have been matured and tempered by life experiences. Until they made their move to Hedley, Tap worked in construction, building high rise apartment buildings, at times 40 to 50 stories. "I was foreman overseeing the construction of the foundations," he said. "All the concrete work. On the last building, we dug down 6 levels. On these projects there is always water to deal with."
Tap was 13 when he moved with his parents from Finland to Canada. Having a pragmatic bent, he knew at a young age he wanted to be a carpenter. "I quit school after grade 10. That was enough to get me into an apprentice program when I turned 19. I didn't see a need for more education."
At age 12, Di learned from a sister she was a foster child, not the biological daughter of her parents. "It was a huge shock. She also told me my birth mother had just been found murdered. I first met my biological father and siblings at a Catholic prayer time for my mother."
Deeply troubled by the unexpected revelations, her life spiraled downward and she ran away. "I was mixed up and didn't understand. I was unhappy with school and myself." Unable to cope with Di's erratic behaviours, her mother enrolled her in the school at Convent of the Sacred Heart, hoping this would settle her. It proved to be an ineffective solution. Di was then placed in a group home where she lived until age 18.
She didn't become bitter toward the family. "I consider myself lucky, " she said, "I didn't get moved around like a lot of foster kids. They are my family and I have a lot of contact with them."
Di attended school only to grade 7. At age 16 she began working weekends in a rest home, preparing breakfast and dinner for residents, giving medications and doing other tasks. Her husband's business took her to Quebec for 25 years. When the relationship collapsed she returned to B.C. "I was determined to prove I could make it on my own. I cleaned houses and high rises. On weekends I cleaned at Canada Place."
Meanwhile, for about 30 years, Tap was a foreman on high rise construction. Getting the foundation exactly right was crucial. He needed to develop the thinking to deal with complex challenges, some of them people related. "It's nasty out there in big construction," he said. "The people can make your life miserable. I'm very happy to be out of there."
Now in Hedley Tap is again in construction, building dwellings for birds. With Di's deft decorating skills, each house becomes an intricate work of art, with an alluring rustic aura. It's a great common ground for them.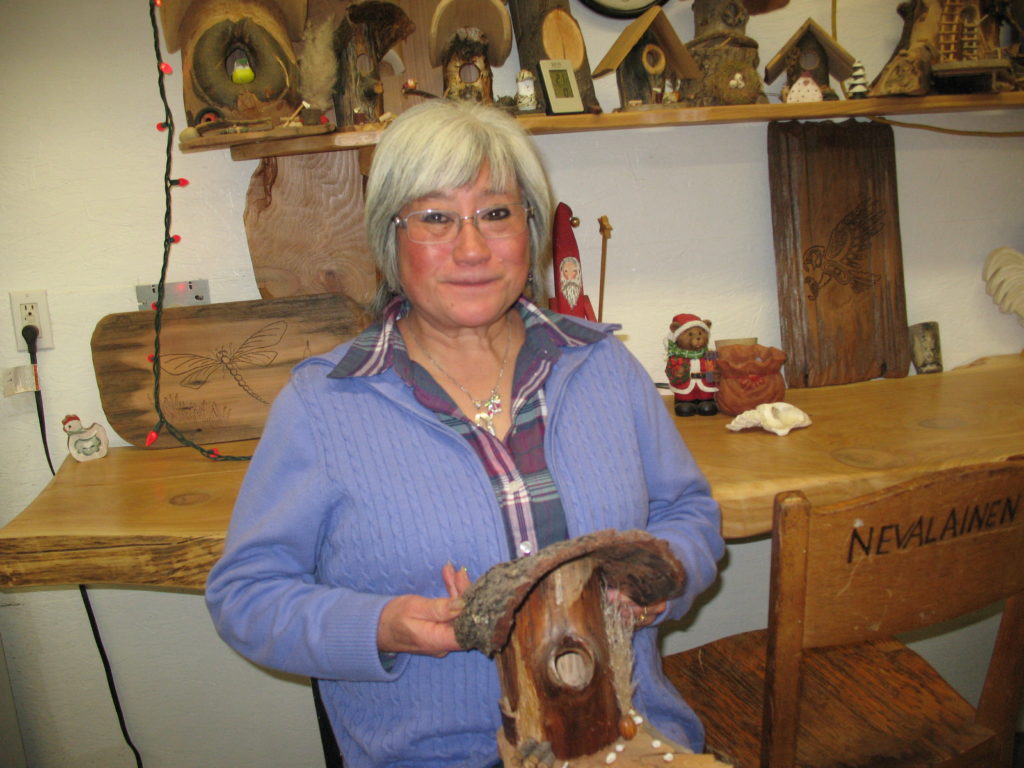 "Until I met Tap, I didn't think I'd ever be happy again," Di said. "Moving to Hedley and doing the birdhouses together has been good for us. I'm very happy."
Like most of those who migrated here in 2017, Tap and Di show up at community functions, including the early morning coffee time at the Seniors' Centre. They intend to volunteer their time and talents to assist local organizations. Very likely other rural centres are benefiting from a similar influx of solid contributing citizens. Many come with experience, ideas, and skills that will make communities more attractive, and enrich us all.
The post Recent Arrivals A Benefit To Hedley appeared first on Living Significantly.
Source:: Living Significantly