By Art Martens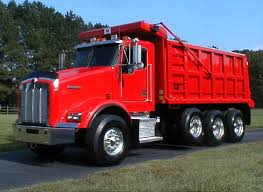 When I received the email saying cousin Eddy had just passed away, a thought emerged unbidden from the misty depths of my sub-conscious. It suggested there was a conversation I had not had with Eddy. Now the opportunity had slipped away and a sense of dark disquiet settled in the bowels of my psyche.
I always called Eddy on his birthday. However, in work and life experience, we had walked on radically different paths. I realized now that conversationally we had not drilled deep enough.
A few days after the email, Eddy's sister asked me to gather information about his life and write the eulogy. Maybe, I thought, his 8 surviving siblings would be able to answer some of the questions I should have asked him.
I wanted to know what had given him meaning and a sense of fulfillment. What had been important to him? What had given him pleasure and joy? Had anything surprised him? Did he regret anything? Who had he been close to? What were his thoughts, knowing he would shortly draw his final breath??
Eddy was born at home in a small settlement not far from Steinbach, Manitoba, the same area in which I was born. He was delivered by our grandmother Susana, who in her time delivered hundreds of babies. Our mothers were sisters. In 1947 the family moved to the Fraser Valley and when he was old enough, he quit school and got a job.
Most of his 9 siblings became successful in real estate. Several gravitated to the eye glass business. Eddy worked as a trucker, driving first a highway rig and in recent years a dump truck.
It was well known that he lived with a couple of addictions. One sister said, "he enjoyed his alcohol and cigarettes." His siblings were concerned about this but he apparently did not give much thought to the health implications. If there was a price to pay, he would pay it without grumbling. Unlike some who are driven to despair and life on the street by substance dependency, Eddy possessed the inner ruggedness to carry on with work and a social life.
His siblings are now focusing on the positives. "In his early years," Alven his youngest brother recalled, "Eddy was a great yodeler. He played the accordian very well. He tried to teach me but that didn't go anywhere. He was my big brother."
Being a truck driver gave Eddy a sense of deep purpose and self-respect. Jake, an older brother said, "he was a born trucker. For him the truck was almost like a live person. When his truck was being loaded, he stood on the running board to watch. He didn't allow it to be overloaded."
Vic, the superintendent on many high rise projects Eddy drove for said, "he was my best driver. When we were ready to begin digging a hole for a new building, in the morning I'd see a truck come flying around the corner. It was always Eddy. He set the pace." Cathy, his life partner, said he was called "Fast Eddy" by other truckers. He retired at age 70. In appreciation for his faithful service, his employer sent him and Kathy to Mexico for a holiday.
Eddy's joy came from an extraordinarily close relationship with Cathy, the love of his life for the past 10 years. "Five years ago our dog Princess and I began riding in the truck with him on his jobs," she said."I'd pack a lunch, sometimes it was buns with sliced meat and tomatoes. We'd stop in a park and eat. Eddy often told people we have a picnic everyday." Rob Redekop, the company owner, said that when Cathy started riding with Eddy the paperwork improved.
For 20 years a shadow had hovered over Eddy's life. He had not talked with his only son during that time and didn't know how to bring about a healing of the relationship. A week before he passed away, his brothers Jake and Andy approached the son about a reconciliation. Eddy's younger sister Leona shaved Eddy and cut his hair, to prepare him for the surprise visit. It went well, and Eddy's son and family are now getting used to being part of the extended family.
According to Alven, just before his passing Eddy said, "I've made peace with God. I'm not scared to die. I'm happy." He drew his last breath while Alven was holding him in his arms.
The post The Conversation I Missed appeared first on Living Significantly.
Source:: Living Significantly