By Art Martens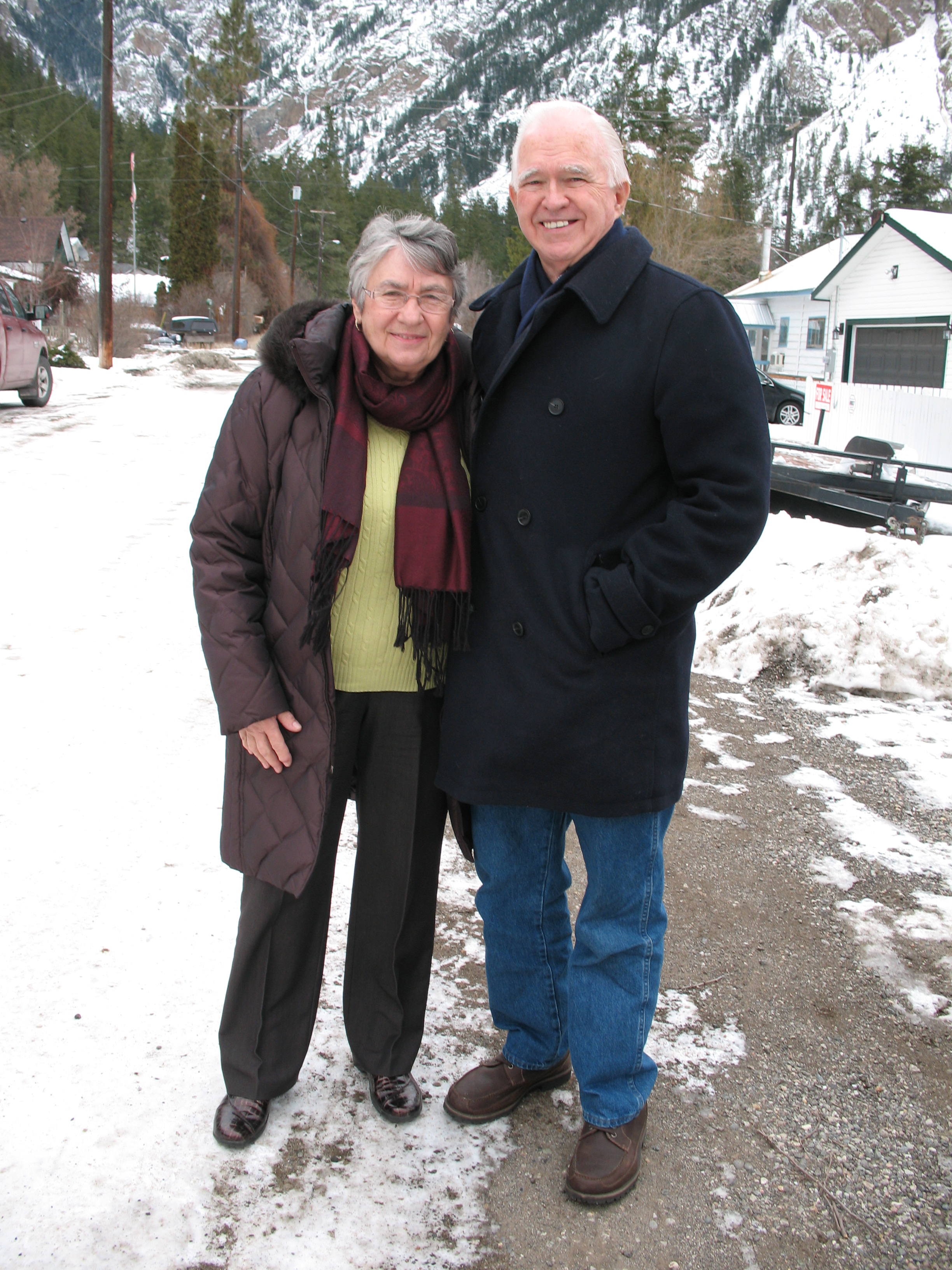 Last week, sitting at our kitchen table with Tom and Pat Siddon of Kaleden, Linda and I received the benefit of a 2 hour political seminar. When Tom began speaking, I set aside my interview notes and listened with great interest. He had been an MP during the years when Joe Clark, Pierre Trudeau and Brian Mulroney held the reins of power in Ottawa. In the Mulroney years he served in several key cabinet posts.
"I was born in Drumheller, Alberta into a family of modest circumstances," he said at the outset. " My dad was a barber. He was determined I wouldn't follow in his footsteps."
Tom studied Mechanical Engineering at the University of Alberta, not a common career track for an aspiring politician, but at that time he wasn't considering politics. This is where he met Joe Clark, future Canadian PM, and also Pat. He and Pat were married at the beginning of his final year. She discontinued her studies to work so he could attain a Phd. at the University of Toronto's Institute of Aeronautical Studies. "Pat was typing my thesis one day when I suddenly needed to rush her to the hospital to have our second son," he said.
While teaching engineering at UBC he joined a group opposed to the construction of 3 high rise towers in Richmond. This experience persuaded him to run for a position on council. In the 1975 city elections, campaigning with Pat at his side, he defeated an incumbent councillor by 20 votes.
In this role he began garnering political experience and credibility. When he agreed to run in a federal by-election in Richmond, his parents didn't understand. "You have a good career teaching at UBC," they admonished him. "Why go into politics?"
Elected, he and Pat soon learned about the uncertainties inherent in a political career. In 1979 he was re-elected in the general election which handed Joe Clark a short lived minority government. "We moved our family to Ottawa and enrolled our children in school," he said. "Then our government was defeated on a budget vote. We moved back to Richmond."
Voters had come to trust Tom and gave him the nod in the 1980 election. This time he found himself sitting in the benches of the Official Opposition, facing a Pierre Trudeau government.
As is common after an election defeat, the Conservatives held a leadership vote. Tom deemed Brian Mulroney (a skilled labour lawyer and CEO of the Iron Ore Co. of Canada) to be the most promising candidate. Mulroney won, and Tom's support would prove to have been prudent.
After taking power in the 1984 vote, Mulroney named Tom Minister of State for Science and Technology. In this role he was on hand to watch Mark Garneau being launched into space at Cape Kennedy.
When Mulroney subsequently appointed him Minister of Fisheries and Oceans, Tom needed to deal with the sticky issue of disappearing cod stocks. "My science background enabled me to understand what the scientists were telling me," he said. "I felt they were wrong and decided to close the cod fishery. I was roundly condemned for this by some but my instincts were correct. Even now the cod haven't come back."
His appointment as Minister of Indian Affairs and Northern Development in 1990 led to what he considers his most significant achievement, the creation of Nunavut.
"Pat and I were taken by dog sled across ice and snow to Igloolik on the western side of Hudson's Bay," he said. "Our Inuit guide built an igloo and that night we slept in it on caribou skins. In the morning I woke with my back against a block of ice."
As part of the signing ceremony they were offered Inuit delicacies such as raw caribou, bear and Arctic char. Pat avoided most of the meal by handing out gifts of fresh fruit and daffodils. The signing ceremony laid out the basis for negotiations over the next 3 years. In appreciation of his dedicated work, Tom was presented with a carving of an Inuit hunter cutting snow blocks. In 2015 the Siddons returned the carving, considering it a treasure that belonged to Nunavut.
Today, among various involvements, Tom Siddon is Area D Director in the Regional District of Okanagan-Similkameen. His partnership with Pat still strong, he continues to believe being in politics should not be for personal honour. It must be to serve the community and the nation.
The post Tom Siddon, A Life In Politics appeared first on Living Significantly.
Source:: Living Significantly