By Art Martens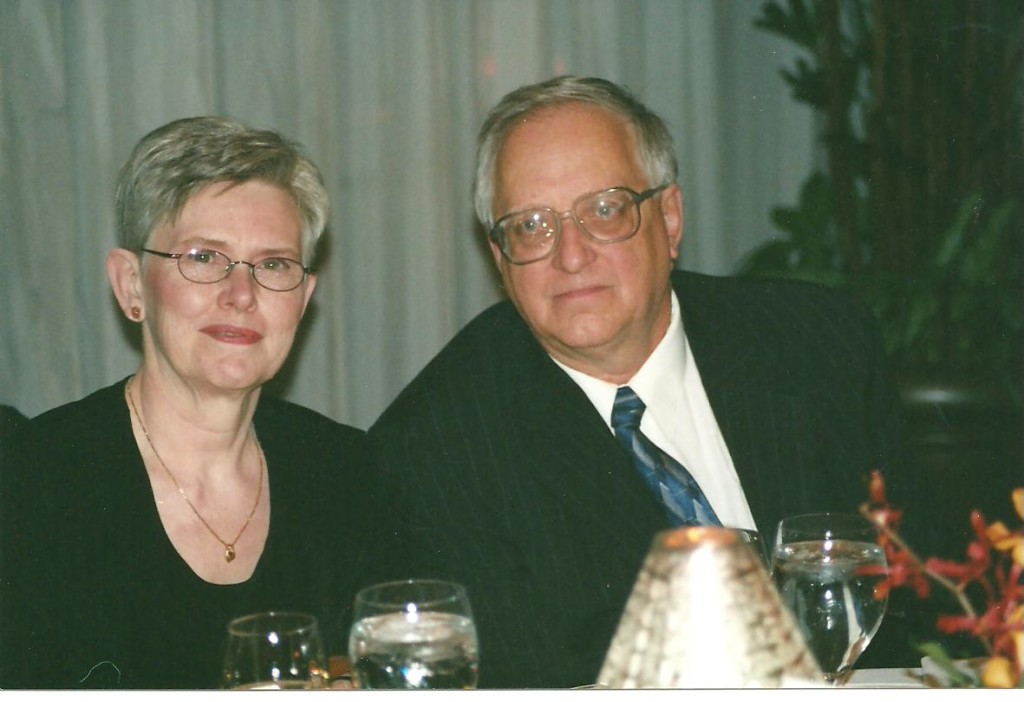 At a class reunion this summer I became reacquainted with my former classmate, Dr. Art Friesen. Both Art and spouse Marlyce are highly regarded cardiologists. "Twenty five years ago," Art told me, "Marlyce and I decided every vacation must have a purpose. We had a desire to give something of value to the area we were visiting."
Initially there were five "vacations" in China, where they taught at medical schools and hospitals. They also travelled twice to The Democratic Republic of Congo. Here they taught at a medical school and helped set up a clinic. In 1998 they visited Ukraine. In this land from which Art's parents had emigrated in the 1920's, they found people living in precarious circumstances. "They asked us to come and help, so we did," he said.
In 2000 they attended a meeting with other concerned individuals at the University of Toronto. Most were Mennonites from Ukraine, or had relatives there. This group developed a Non Governmental Organization (NGO) with a board of 8-10 members. Art and Marlyce are on the board. "All the members of the board are highly motivated and deeply involved in various ways", he said. "We purchased a former girls school in eastern Ukraine, about 150 kilometres from the violence. When the school was completely renovated we established the Friends of Mennonite Centre."
The organization is funded almost entirely by donations from individuals around the globe, although most come from Canadians. It contributes financial aid and advice to Ukrainians who want to improve their nation. "We're a small organization," Art said. "We don't have many people to do the work. Anyway, it's important that Ukrainians do the work themselves. We have 10-12 employees, including a cook."
Many seniors in Ukraine are destitute and don't have access to nutritious meals. Three days a week 80-120 elderly individuals show up for a free meal.
The Friends of Mennonite Centre has partnered with local governments, hospitals, orphanages and schools. "We offer help and hope in tangible ways. We assist people in dire circumstances, regardless of religion, gender or ethnic background. Sometimes people ask why we do it. I say we do it in the name of Christ."
By Canadian standards, Ukrainian medical services are abysmally lacking. In large centres they are often at third world levels, according to Art. "In small communities they are generally hopeless. They have no budget. No one maintains the facilities or supplies medical equipment. Doctors receive $100-$200 per month. In most places they can't live on this. Often they require payment from patients, but people don't have the money. Our organization has paid for about 1000 medical procedures to this time. We have also established a tele-medical service."
The Friends of Mennonite Centre has replaced the floor of a school gym. On an ongoing basis they assist destitute farmers, also mothers and families. A school for disabled and autistic children receives assistance.
Art hopes the Centre's example will encourage the people to again build a civil society. To develop leadership, they provide scholarships to gifted students who want to improve their country. Currently they support 44 students, all attending universities in Ukraine. "When students attend universities elsewhere," Art said, "they rarely return."
When we were speaking by telephone recently, Art was at his computer. "Requests for help are coming in as we speak," he told me. "A church is asking if we can provide kitchen equipment. A kindergarten needs new windows before winter. The army is requesting stoves so the soldiers can heat meals."
More than a million refugees have left their homes due to the conflict in the neighbouring Donetsk region. The Mennonite Centre helps groups set up and operate refugee centres. Being in eastern Ukraine, most of those requiring assistance speak Russian, so communication is through an interpreter. Financially, The Centre runs a tight ship and administration expenses are less than 10 %.
Now in semi-retirement, the Friesens could be living comfortably in their Abbotsford home. What they are doing may not fit our idea of a dream vacation, but the enthusiasm in Art's voice suggests their "vacation" decision is giving them immense satisfaction and meaning. Their example may provide a clue as to how each of us can add a serious dose of adventure and significance to our life. Anyone wanting more information on this intriguing project can google Mennonite Centre in Ukraine.
The post Vacation With A Purpose appeared first on Living Significantly.
Source:: Living Significantly