By Art Martens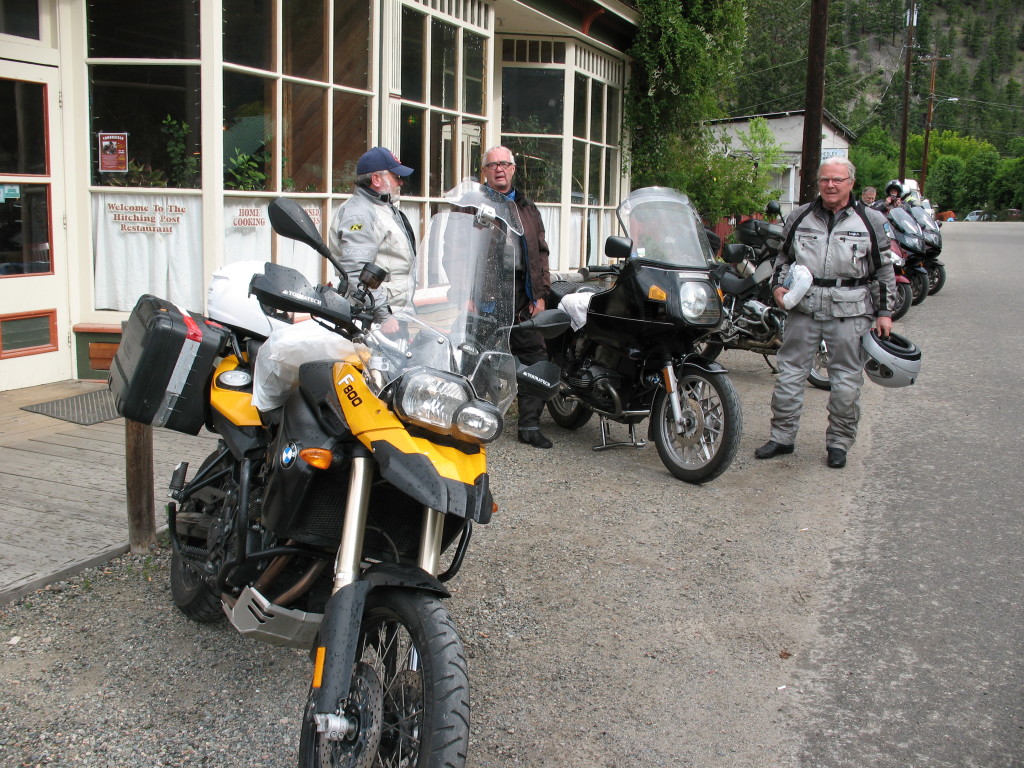 Linda and I were walking to church on Sunday and saw these bikes and riders lined up in front of the Hitching Post Restaurant. Even a novice like myself could see that they're not Hell's Angels. Although I didn't look for it, there likely wasn't a Harley among them. The two who answered my questions told me they belong to The Valley Riders.
They have about 140 members, most of whom live in the interior of B.C. Places like Kamloops, Vernon, Sicamous, etc. They had reservations here for breakfast and were expecting about 30 members, mostly retirees, to show up. They do breakfast together in a different location once each month. The Hitching Post is popular with them. They come once a year. To accommodate them, the restaurant opened early. Last year 62 riders attended. The place doesn't normally have tables and chairs for that number. It will have been a challenge for everyone, especially the chefs. The riders are a friendly bunch and I'm sure the staff enjoyed their good humour. Probably a good morning for tips as well. These boys are easy to like. The Valley Riders are welcome back in Hedley any time.
The post Valley Riders in Hedley for Breakfast appeared first on Living Significantly.
Source:: Living Significantly