By Art Martens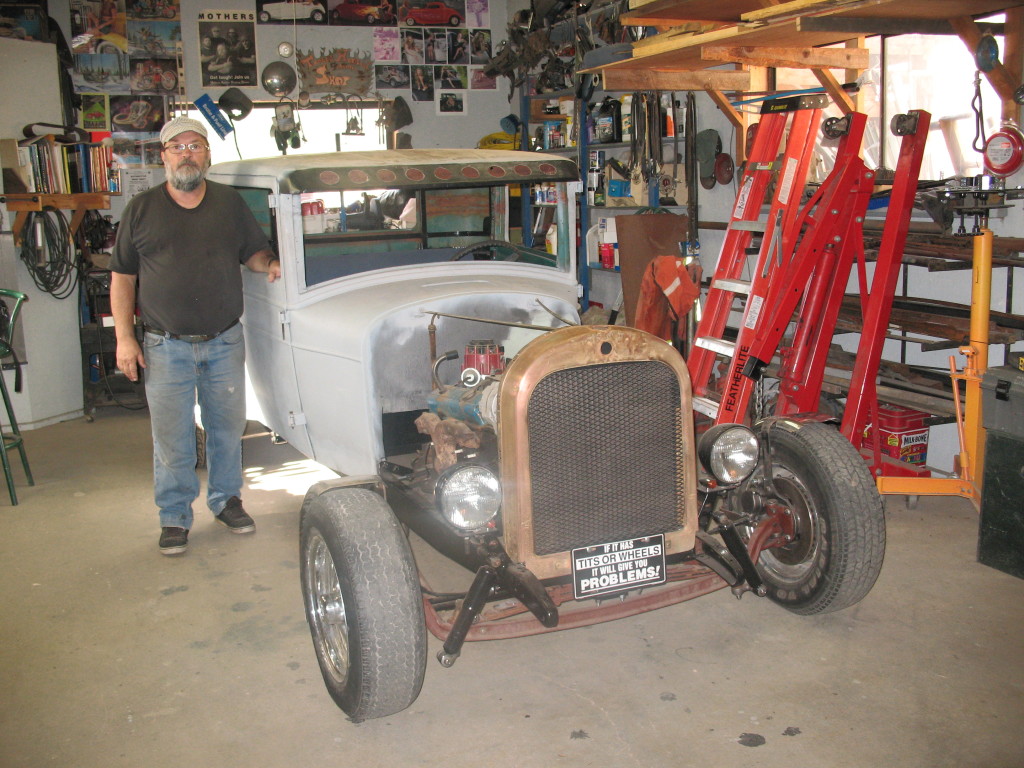 My neighbour Dwight (better known locally as Whitey) has recently finished rebuilding a 1928 Chrysler coupe. When Linda and I first saw the vehicle in Leroy's shop, it was still very much in the early phase of its restoration. Leroy is a friend of Dwight and a gifted builder of hot rods. (Some time ago I wrote about him and posted a photo of his 1936 Ford pickup. You can find the post under People.) The body of the Chrysler was pulled out of the Vancouver Dump. Leroy bought it and found a frame for it in the bush, somewhere along a side road.
Dwight has done much of the work on the coupe himself, but he credits Leroy with the creativity, meticulous attention to detail and high skill level that has helped him restore this former derelict and make it a trophy car. The 1979 Chev motor is a 350. In a small, very light car, that's a lot of power.
I asked Dwight about taking a picture of him and the car. He said, "can Kilo be on the picture?" A young pitbull, Kilo is a recent addition to his collection of friends and toys. I agreed willingly and suggested he bring a chair and a cup of coffee. The coffee idea didn't resonate with him. "I'll bring a can of beer," he countered.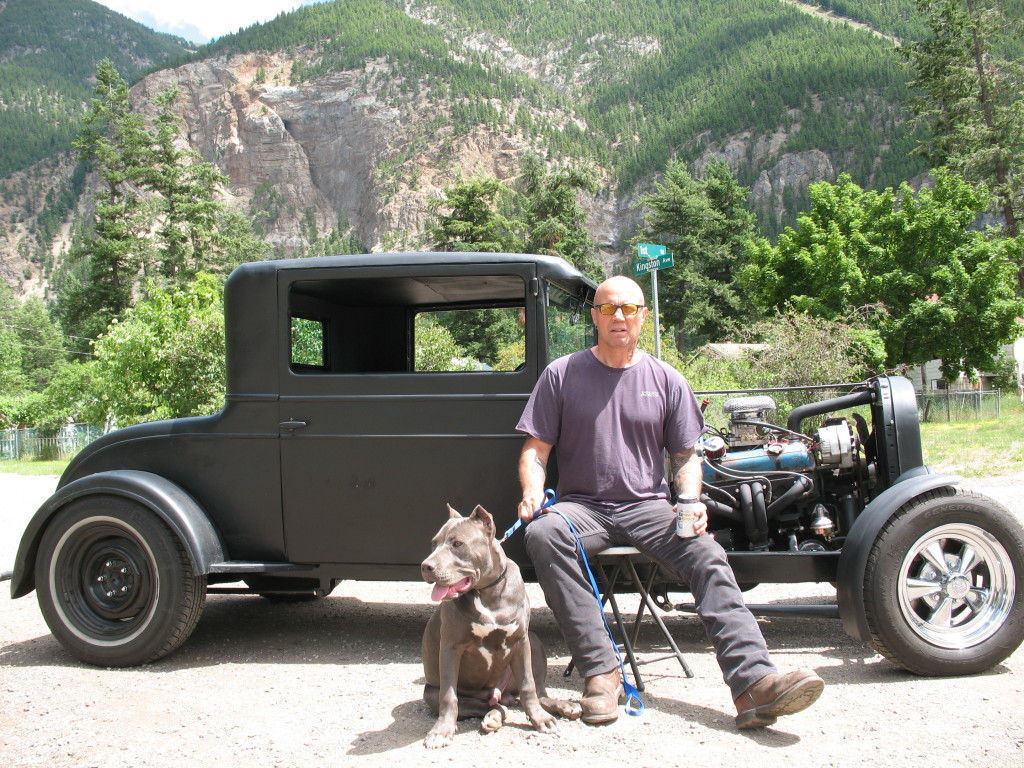 Well, here he and Kilo are, at the intersection of two streets in Hedley. We agreed that one day we'll do this on Scott Avenue, Hedley's main street, in the heart of the commercial section. The commercial section of Hedley consists largely of the Hedley Country Market, The Hitching Post restaurant, the Post Office and the Hedley Inn & Hostel.
Watch for this little coupe on the highway this summer, but don't make the mistake of trying to keep up with it.
The post Watch For This Awesome Coupe appeared first on Living Significantly.
Source:: Living Significantly