By Art Martens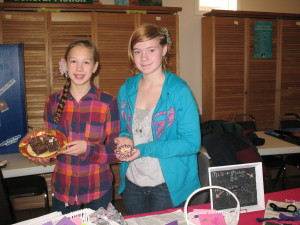 At age 13, Ayrelea is already an entrepreneur. Assisted by her good
friend Elli, she displayed hair clips and head bands, as well as some baked items contributed by family members, at the Hedley Craft Sale on Saturday, November 29. She personally makes the craft items she sells and although she isn't wealthy yet, her mother, Michelle, said, "she does well."
Until recently Ayrelea frequented craft sales regularly. Realizing this was taking a substantial bite out of her time, she set up a website (https://www.etsy.com/ca/shop/AryleasRoom ) and now sales come primarily from her on-line venture.
Ayrelea wants to be successful but her long term goal is not to be the next Mary Kay. Her desire is to work with a missions organization, assisting women in developing countries to create products and market them. She has frequent discussions with her parents about how she can develop the necessary understanding and skills to accomplish this. This young lady is well on her way to doing important things.
The craft sale is an annual event sponsored and hosted by the Hedley Seniors' Center. The Center served a breakfast of toast and scrambled eggs for $3.00. Lunch consisted of soup and a sandwich for $5.00. The soup was prepared at home by Beryl Wallace and Lynn Wells. The soup was donated, as was the Center members' time.
"The Craft Sale was an opportunity to get out on a cold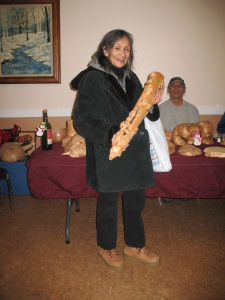 day," Beryl said. "People came from Keremeos and Princeton. I think everyone had a good time."
The post Young Entrepreneur at Craft Sale appeared first on Living Significantly.
Source:: Living Significantly