By Art Martens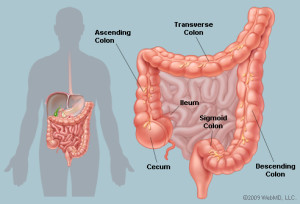 "The lab test indicates there may be a problem in your colon," my
GP, Dr. Chou, told me in December, 2014. "I'm going to refer you for a colonoscopy." Upon hearing these words, I realized Linda and I might soon be treading on an uncertain, even treacherous path. My Dad had endured intense pain at the end of his battle with cancer.
Linda's online research didn't reassure. Knowing she was already anxious, I said nothing about the symptoms I was experiencing. Dr. Chou told me these could be caused by other factors. "Polyps will do that," he said. "No worries."
Dr Jangra, a General Surgeon had an opening on January 20. To educate myself I picked up a copy of "The End of Diabetes." It deals with a variety of serious health issues, including cancer. The author, Dr. Joel Fuhman takes a nutritional approach.
Not a fun read, it nixed virtually every culinary delight known to my palette. "Refined carbohydrates from processed foods and animal protein are at the core of our cancer and diabetes epidemic," Dr. Fuhman says . Then, becoming quite specific, he states "white flour and sugar contribute to cancer." Mentally I listed the forbidden foods, Linda's white buns, hamburgers and fries, milk shakes, pizza, pancakes, etc. All foods I enjoy.
He does very generously permit greens and beans. "The increased fibre from these," he says, "lowers glucose levels, increases bowel regularity, and protects against colon cancer development." Reading this I briefly ceased grumbling. Couldn't keep that up long.
I reluctantly shared this with Linda and she began hanging out around the bean bins at Cooper's in Princeton. Beans and greens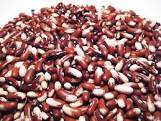 became staples in our home. Surprisingly, I enjoyed both. On the advice of Dr. Fuhman, we also began eating more nuts and seeds. I grudgingly pretty much eliminated dairy products. No ice cream or yogurt, or even milk with my morning bowl of oatmeal. Not a trace of compassion in the recommendations. In two months I lost 10 pounds.
Not wanting to be told I wasn't ready, I began the colon cleansing process one day early (Sunday). Fruit in the morning, Linda's broccoli soup at lunch, then only clear juice and broth. Juice and broth again on Monday. Nothing after 10:30 a.m. Tuesday.
At 2:30 pm Tuesday, I reported to the hospital and was directed to the waiting area. Although the outcome of the procedure concerned me, food was a more immediate interest. I dozed off for about a minute and dreamed I saw two hands place a platter of thick steaming pancakes in front of me. Quite a disappointment when I awoke before I could pour Lumber Jack syrup on them and indulge.
An hour later I was taken to a small enclosure. "Take off all your clothes and put on this gown with the opening to the back," a nurse instructed. "Keep your socks on." I wondered if they feared I'd get cold feet about this and attempt an escape.
My thoughts went back to Dr. Jangra's statement that 9 out of 10 colonoscopy's reveal no sign of cancer. I mentally counted the number of individuals I knew who had experienced the procedure without evidence of cancer. There had been at least 9. Would I be the unlucky #10?
Finally my cot was wheeled to the room where the procedure would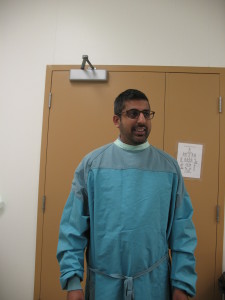 be performed. Dr. Jangra was waiting, and two nurses stood ready to send me to an unconscious state. I quickly said, "I'm hoping the doctor will permit me to take a couple of pictures for my blog and newspaper column." He stood up and willingly posed. Then I was "out like a light".
On January 28 I was back in Dr. Jangra's office. "No cancer or polyps," he said, seemingly happy to deliver positive news.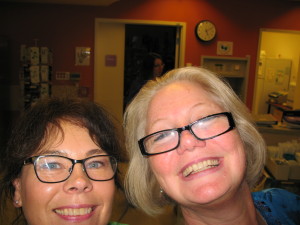 He knew I'd be writing about the experience and offered a little counsel. "One in 13 Canadian men will be diagnosed with colon cancer. Early detection is important." He paused, then said, "Get lots of fibre in the diet. Also, go to screeningbc.ca for more information."
Later that evening Linda surprised me with a photo of myself on the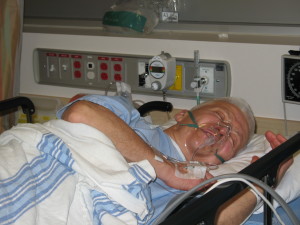 cot, still under the influence of the anaesthetic. Not a flattering shot but she insisted we post it on the blog. With the utmost reluctance I agreed.
Thank you Dr. Chou and Dr. Jangra, and the two nurses, for a very positive colonoscopy adventure.
The post My Colonoscopy Adventure appeared first on Living Significantly.
Source:: Living Significantly