By Art Martens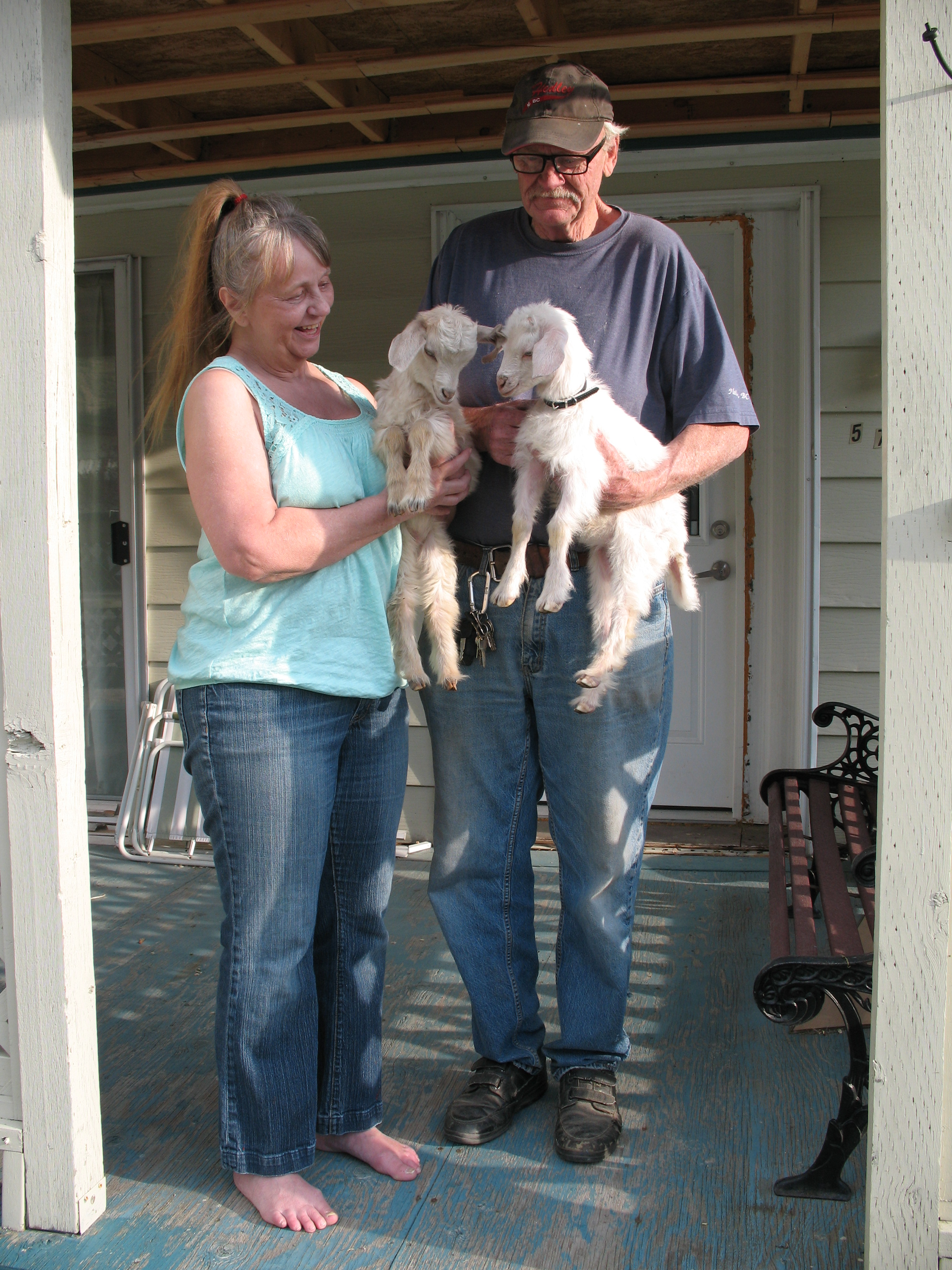 I've observed that when a relationship really "clicks", the satisfaction meter often spirals off the charts. It's that way for Bill and Sandie Clark of Hedley. They're having a great ride together, but they nearly missed the opportunity.
Sandie's effervescent personality reminds me of a high school cheerleader. She smiles and laughs easily and, in spite of some health issues, the lady has bounce. Before moving to the Similkameen Valley, she was raising 4 children on her own in Vancouver. In addition to a more than full time job as a paralegal, she taught computer courses and business English at Compu College 2 nights a week. She also attended SFU 2 nights per week.
Deeming the city scene unhealthy for her children, she moved to Princeton and continued her paralegal career.
When Sandie and her mother walked into Bill's antique and gift shop in Hedley about 16 years ago, he immediately found her interesting and attractive. She, however, was too distracted to think of romance. Her sister was desperately ill. Also, she was still dealing with the aftermath of an earlier complication in her life. Discerning she wasn't ready for an overture by him, Bill wisely invited her mother to coffee at the local Museum, hoping Sandie would also come. Mother accepted and Sandie did come. Six months later they met again and she agreed to a date.
When they began talking of a life together, Sandie had one non-negotiable stipulation. "I wouldn't move to Hedley without my purebred Lhaso Apso dogs. My sister had left them to me when she passed away." Shortly after, a friend from Hedley called to say "Bill is building a shelter for your dogs."
On December 27, 2002, Pastor Graham Gore married them in the historic diminutive white chapel situated on a bluff just east of Hedley. "We're really compatible," Sandie said. Bill nodded agreement and added, "I wish we'd met sooner."
Bill has the calm temperament and steady nerves that would undoubtedly be an asset for defusing bombs or clearing mine fields. Early experiences prepared him to do whatever is necessary to pay the bills and put food on the table. At age 15 he was already working part-time in a mechanical shop and was able to buy a 1949 Pontiac. For two years he participated seriously in demolition derbies and then another 7 years in the late model stock car circuit. For the next 20 years he raced quarter horses. He also drove a taxi for his father and for 25 years built compressors for Ingersoll Rand. Eventually he moved to Princeton, and then Hedley. "I was able to acquire a shop here," he said.
Several years ago Bill and Sandie bought 7 acres with a splendid view of the Similkameen River. Their dream is to build a house here. To attain farm status on the acreage, they acquired a number of goats.
"When I was five," Sandie remembers, "we had a goat that came into our house through the back door. It would join us in the living room, lie down on the floor at our feet, and watch tv with us."
There have already been a few adventures with the goats. "We have 3 kids whose mothers are inexperienced and have rejected their young," Bill said. "By the time we found them on the farm, they were cold. We took them home and put them in large bowls of warm water. That revived them." Cassie, favoured by Sandie, lost the ability to stand so Bill made a sling to help her. She considers Sandie her mother.
"Will the goats be sold?" I asked. Bill immediately replied, "yes." Smiling and gently stroking Cassie, Sandie quietly said, "maybe not all of them."
They value their 60 goats for the fibre. Sandie also makes Goat's Milk Soap. Last year she sold 700 bars.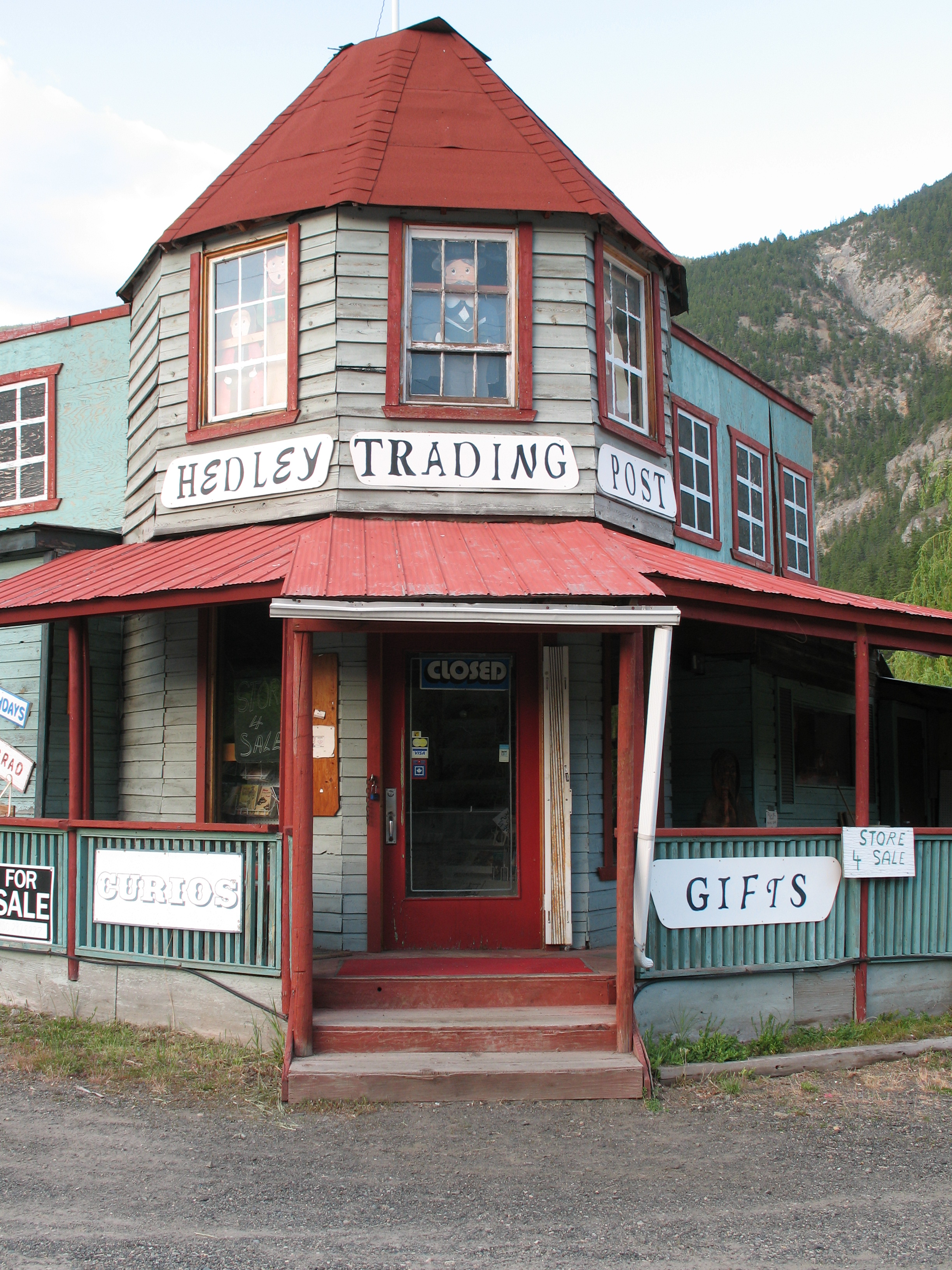 In spite of being in the early 70's, Bill isn't slacking his pace, and Sandie, younger but contending with rheumatoid arthritis, is a full partner. In the meantime, the store is for sale and when it sells they may find time to retire. Whatever happens, there's plenty of love for each other and also for the animals.
The post Their Satisfaction Meter Is Off The Charts appeared first on Living Significantly.
Source:: Living Significantly