By Art Martens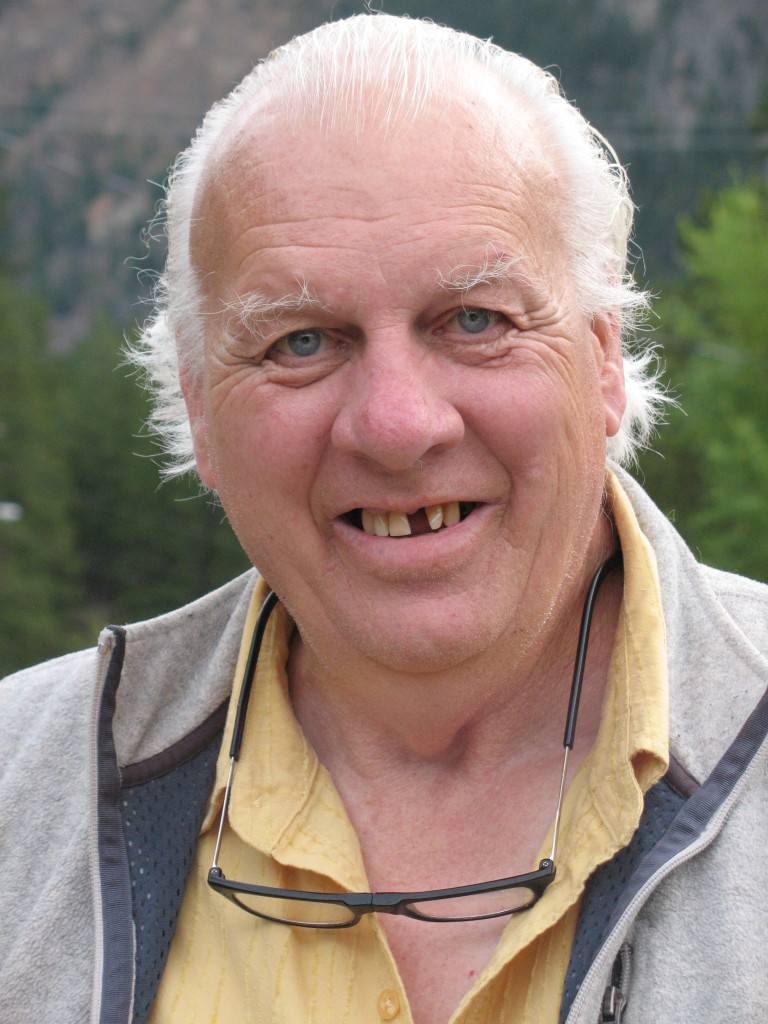 Almost without exception, most of us avoid associating with the "untouchables" in our society. It's even more unlikely we will seek them out with the intent of being their friend. Arnet Hales is one of that rare breed willing to be a friend to those society has cast off as worthless scum.
I first met Arnet in Hedley in the 1980's when he was 27, phenomenally fit and about to attain a Black Belt in karate. His brutal training regimen sent shivers along my spine. He had come to work at the wilderness camp for young offenders operated by the One Way Adventure Foundation.
In September of this year, Arnet and spouse Gina travelled 1700 kilometres to the Idaho Maximum Security Institution so he could visit for two hours with a man he did not know and had never met. Brian, the inmate he visited, has served 10 years of his sentence, receives no visits, and, according to Arnet, "is unlikely to ever see the street again." Arnet chooses not to ask about Brian's crime but knows he is not welcome outside prison walls.
When the Hales visited Linda and me on their return trip from Idaho, I saw that the past 35 years have exacted a heavy toll on Arnet's once impressive trim physique. "Several years ago an illness landed me in a hospital isolation ward for 6 months," he said. "The medical people weren't sure I'd ever get out. I still have little short term memory and my balance is uncertain." The resolute determination we observed in his martial arts workouts is still there though, and he has extended his walking from 60 steps to 6,000.
His early pilgrimage was on a treacherous path, mired in a quicksand of turmoil. "My dad had a serious gambling addiction and was probably in jail when I was born in 1949," he said. "My mom took my sister and me out of the home and moved us to a hotel in a seedy section of Swift Current, Saskatchewan. I was sexually assaulted there by a resident."
In 1967 he ran away from home and lived on the streets for a year. "That December I was arrested with a pocket full of drugs. I did 3 years in jail for that." Upon release he got a truck driving job but rear ended a car, "probably due to an alcoholic binge the night before." He was quickly fired and a period of deep depression ensued.
His life took a more positive turn in 1974 when he met Marilyn. "She was beautiful and I loved her," he said. "I don't know if she loved me, but she tolerated me." She invited him to a Sally Ann production. "I went so I'd be able to sit beside her. She was in the production and that didn't happen." He says he did have a spiritual experience though and heard a voice say, "Arnet, it's time to come home." That night he slept through to the morning for the first time in years, and his life began to change. Possibly his own arduous journey helps him understand Brian desperately needs a friend.
It began several years ago when a woman in Pt. Hardy handed him a letter and said, "I think you're the one to respond to this."
Many letters later, Gina told Arnet she had holidays coming in September. She suggested they drive to Idaho so he could visit Brian. They arrived at the prison September 11 and Arnet was escorted into the visits area. A glass barrier would prevent physical contact.
"Brian was brought in, his hands cuffed tightly behind his back. His head was lowered until the cuffs were removed. When he looked up and realized I was the visitor, he smiled broadly."
At the end of their visit Arnet said a prayer for Brian. Glancing up, he saw that Brian had placed his finger tips against the glass separating them. Arnet placed his finger tips against the glass opposite Brian's. In 10 years it was the closest this lonely man had come to having positive physical contact with anyone outside the prison.
"I just want Brian to know he's not totally alone," Arnet said in response to my question. "I want him to know he has a friend."
In a subsequent letter, Brian wrote "I told the chaplain, Arnet is my friend."
The post A Friend To "Untouchables" appeared first on Living Significantly.
Source:: Living Significantly