By Art Martens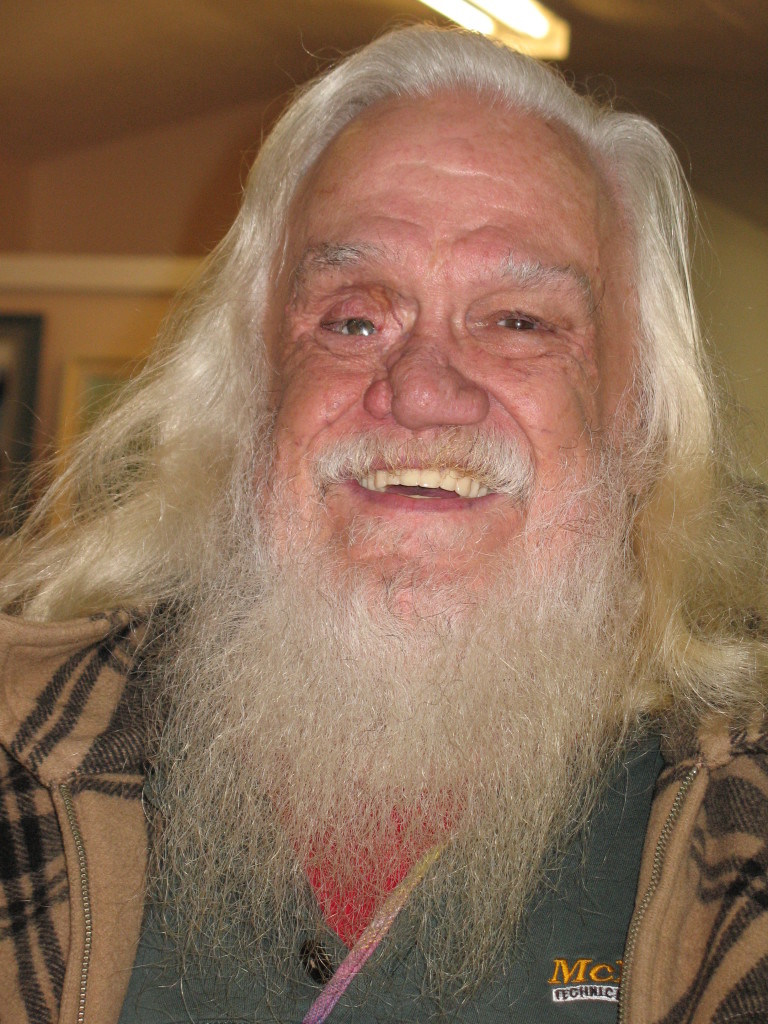 Jim Gray has the appearance of a cowboy philosopher. He is one of those unique and delightful characters who drift into our little community, look around and decide to put down roots. Hedley is pretty accepting of individuals who resist the strictures imposed by societal expectations. His father was in the military and the family moved around a lot. As a child in Germany, he played on the mounds of rubble remaining after World War 2.
As an adult he trained to be a chef and worked in hotels and also mining camps. He still enjoys preparing meals for others.
Some years ago he was in a serious automobile accident and subsequently endured numerous surgeries on his face to repair the damage. The surgeries were often followed by bouts of pneumonia and eventually he tired of this and declined further attempts to make him pretty. We like his face the way it is.
The past 2 years he has been on duty at the Hedley Historical Museum during the tourist season. He gravitates naturally to people and his booming voice and easy laugh draws them to him. Often they want to take photos of him. By the time they leave the museum Jim is their friend.
He is one of those delightful individuals who add a splash of colour to life in Hedley.
The post A Unique Hedley Face appeared first on Living Significantly.
Source:: Living Significantly