By Art Martens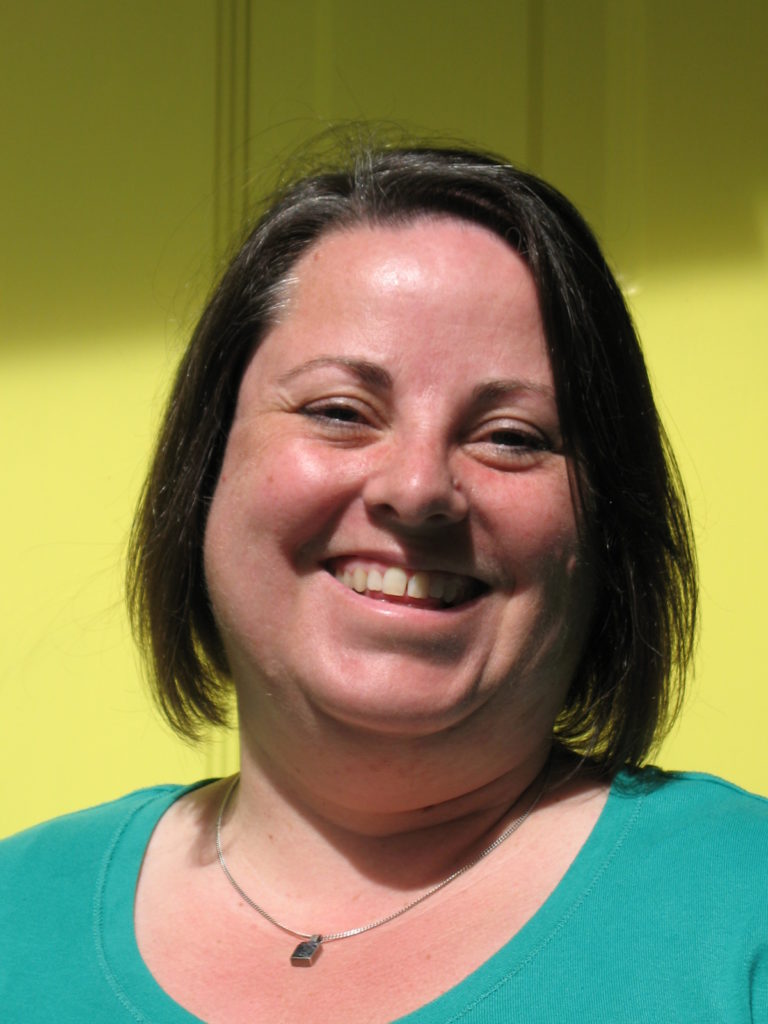 Rhianfa Riel had her home painted a deep purple, and the front door yellow. "I like to come home to bright colours every day after work," she told Linda and me during a conversation in our home. Initially it seemed a tad bizarre but we would learn that her decorating preferences are not motivated solely by a fondness for radiant colours. They reflect an aspect of her life that most of us would attempt to keep secret.
Rhianfa and her husband Martin moved to Princeton in 2008 after working at a youth camp on Gambier Island for 8 years. In time they were hired by the Copper Mountain Mine. "That gave us the opportunity to have our own home," she said smiling broadly. "It was something I had thought would never happen." With 2 children (twins), a stable income and a comfortable home, their neighbours likely considered them a typical middle class family. The positive, upbeat aura about Rhianfa makes this an easy assumption. There was however, a troubling shadow constantly lingering over the family.
"I was diagnosed with chronic depression in 2004," Rhianfa said. "For years I felt victimized, frustrated, angry, and impotent to do anything about it. At times I was overcome by rage."
Most of us know little about depression. It's tempting to believe it's a condition we can overcome by an act of the will and adopting a positive mindset. "It isn't like that," Rhianfa assured us. "Depression isn't a choice. It isn't just a bad day. It isn't something you can talk yourself up from or out of. Mostly it's a feeling of great sadness that clings to you and tries to pull you down into a dark hole."
Listening to her, it became evident to me that depression has no compassion, no willingness to accept a truce, and no redeeming qualities. It crops up when it chooses and runs amuck in the mind. It can ravage a day, even a life.
For Rhianfa the healing of her life began with medication. Then she found a couple of knowledgeable, understanding counsellors. Also, several allies were already standing by her. "Martin believed in me. He listened and he told me he loved me. He is the reason I was able to deal with the rage. Also, my faith in God buoyed me up. It taught me I was loved unconditionally."
Even now, depression comes to do battle with her psyche and emotions virtually every day. Fortunately she's not apathetic or complacent.
"Several years ago I joined the Crimson Tine Players," she told us. "It's an outlet for tension and creativity."
They write the scripts and make the costumes and props. "We do 2 big performances each year. Also occasionally we present a murder mystery at the Vermillion Forks Restaurant. We write the scripts for that ourselves."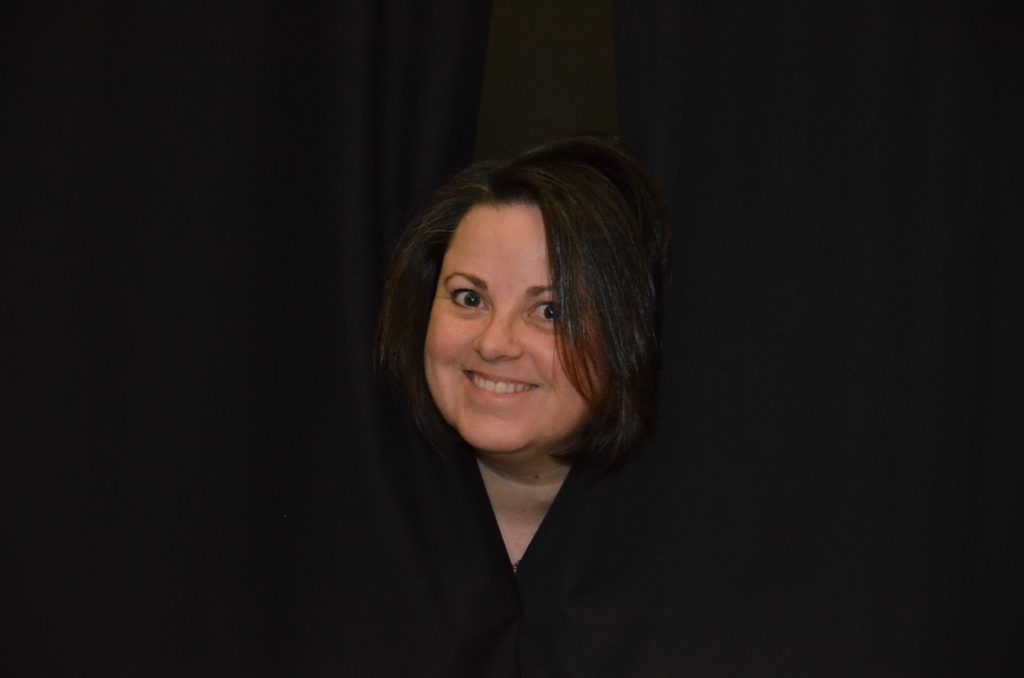 Theatre has become a mainstay, a means of giving back. Every 8 weeks she takes 4 youths to watch a live production at the Kelowna Arts Studio. They pay their admission, she buys the gas.
"This year we joined Theatre B.C. and entered the OZone Festival. We performed "Rabbit Hole", a Pulitzer prize winning drama. It was serious and quite difficult, but we did well."
She is president of Crimson Tine Players and sees it as an opportunity to challenge herself and help others develop confidence and social skills. "I've never been in the forefront of anything before. Now I'm meeting people from outside my comfort zone, from every philosophy and walk of life. Theatre is a great way to explore our potential. Anyone can learn to act."
Rhianfa has practical counsel for individuals besieged by depression, discouragement, loneliness and other difficult conditions. It is, in fact, excellent advice for all of life. She said, "don't fight it alone, and don't give up. Eat well, sleep well, exercise, be with people, and chase sunshine. Practise kindness for no reason but kindness. Pray, or find some way to feed your soul. And, allow yourself to be loved."
At the end she said, "I hold on to my family, to the love I have for them. I make that my reason to keep going. When it gets hard I thank God the hard days aren't every day."
A purple house and yellow front door probably aren't essential for healing, but getting help and taking action are.
The post Rhianfa Riel Of Crimson Tine Players appeared first on Living Significantly.
Source:: Living Significantly