By Art Martens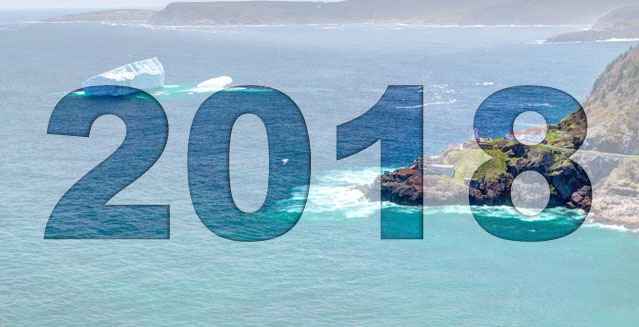 I was sitting at the computer in my home office, contemplating the fact that we're on the threshold of 2018. Several scenes from my past stirred restlessly within me, reminding me to not enter the new year with a sense of complacency.
In the first scene it was spring, and I was seated cross legged on a rock at the edge of the Similkameen River. Because this was a year of unusually heavy run-off, the icy water rushed by me with immense force. Alongside the turbulence, in a small sheltered eddy I noticed two chunks of driftwood, bumping repeatedly against the rocks, going nowhere. These pieces of driftwood reminded me of an earlier time in my life.
A number of round faced men in drab grey garb were sitting on hard wooden benches against a long metal hut. Desolate and unfocused, they sat unmoving, as purposeless as discarded mannequins. Sometimes they waited hours in the bright warm sun for the most significant event in their day, the next meal. These men were federal prisoners in a medium security penitentiary.
Like the chunks of driftwood, the unstirring grey figures with their vacant unsmiling visages had long ago sought the safety of quiet waters. Perpetually anxious, they were unsettled by the questions, decisions and rigours of life they would need to deal with upon release. Although loath to acknowledge it, the only place they felt somewhat secure was inside the high chain link metal fence surrounding them.
Still observing the two chunks of driftwood floating aimlessly in the secluded eddy at the edge of the river, it occurred to me that quiet water holds no excitement, no challenge, and no fulfillment. In its apparent safety, nothing grows except smelly, green stagnation.
Bending over, I reached for one of the chunks of driftwood and hurled it with all my strength into the midst of the rushing river. It was suddenly seized and energized by the might of the current. I watched with a sense of wonder as it sailed triumphantly around the next bend and out of sight.
That liberated piece of driftwood brought to my consciousness yet another scene that has for many years intrigued me. This scene came from a Bowron Lakes canoe expedition in the wilderness near Barkerville some years ago. We were 12 in number, 3 leaders and 9 adolescent boys.
As we emerged that Thursday morning from the fast flowing, potentially treacherous waters of the Bowron River onto Lanezie Lake, a powerful headwind was already whipping up the waves, stinging our faces with cold spray. In spite of strenuous paddling, our 6 yellow frontiersman canoes bobbed like corks on the unruly water, scarcely moving. Hemmed in by mountains that descended to the very edge of the lake, we could not hope for refuge there.
Our usually boisterous boys grew eerily quiet. Concerned they might panic, I looked for a means of bolstering their spirits and overcoming my own anxiety.
Some might deem it nonsensical, but I started to sing, "row, row, row your boat, gently down the stream." I've never been nominated for any singing award, but in this situation it didn't matter. At first the boys seemed puzzled, then two joined in. Their voices weren't much better than mine, but in the blowing wind, who cared. "Row, row, row your boat." Soon we were all singing, whooping, and paddling like mad voyageurs from another time. We became lusty and strong, free of fear.
I looked at the 2 straining, sweating boys in the canoe closest to me. Both were grinning. They were having too much fun to be scared.
Three hours later we were in the safety of our rustic camp, tents set up, fire burning brightly and warm food in our bellies. Surrounded by the deep darkness of the wilderness, the boys were sitting around the fire talking quietly. I sensed today's experience had made them more aware of the strength, resilience and courage residing within them, waiting to be called upon. They had contended with danger, and had learned they could overcome.
Although these scenes are from my distant past, they are indelibly imprinted on my subconscious mind. They remind me that even though I no longer have the vibrant strength and energy of those years, and the challenges have changed, if I want significance and excitement in 2018, I still must avoid life's quiet waters.
The post On The Threshold Of 2018 appeared first on Living Significantly.
Source:: Living Significantly