By Art Martens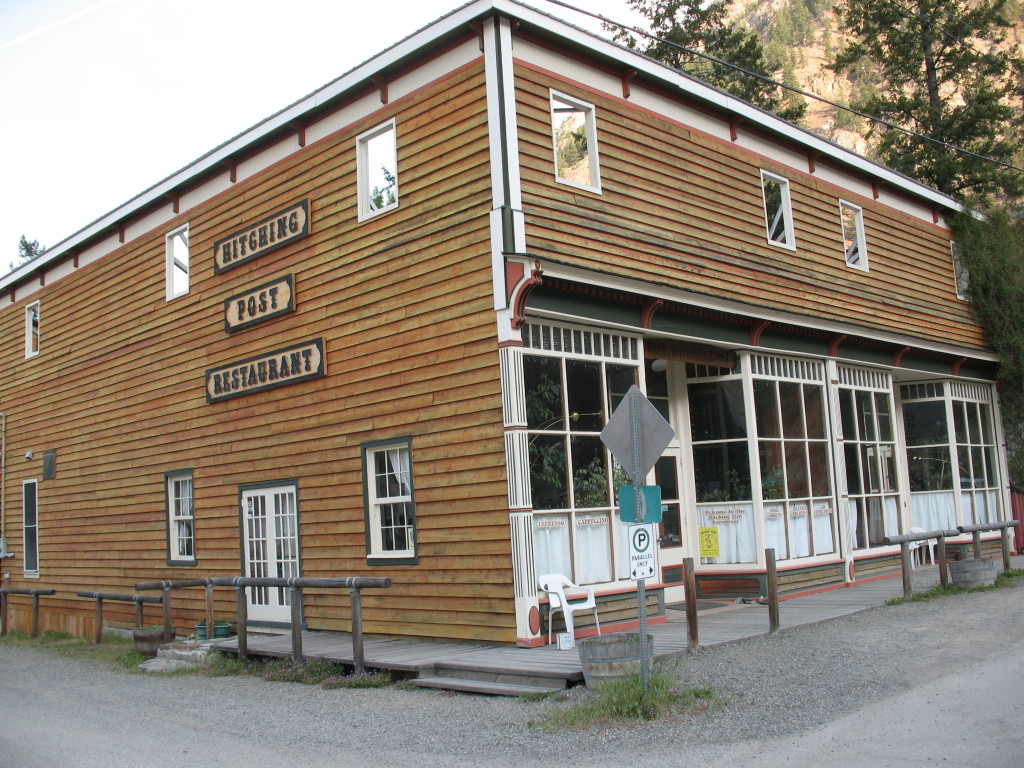 It was 7:15 a.m. October 23, 2018 and I was at the reception desk of a medical lab in Abbotsford. The receptionist surprised me when she said, "I heard about the fire in Hedley on the news this morning." Observing my astonished expression, she said, "The Hitching Post Restaurant burned down last night."
When Linda and I returned to Hedley later that day, we were dismayed by the blackened ruins of this once iconic restaurant. Several firefighters were still on the scene aiming streams of water at remaining hotspots. We learned the fire had erupted at about 2 a.m.
The Hitching Post had been purchased 6 months earlier by Bill Carmichael and wife, Trisha Mills. It had a solid reputation for excellent meals and attracted many patrons from out of town. For Bill and Trisha, it was an exciting new venture.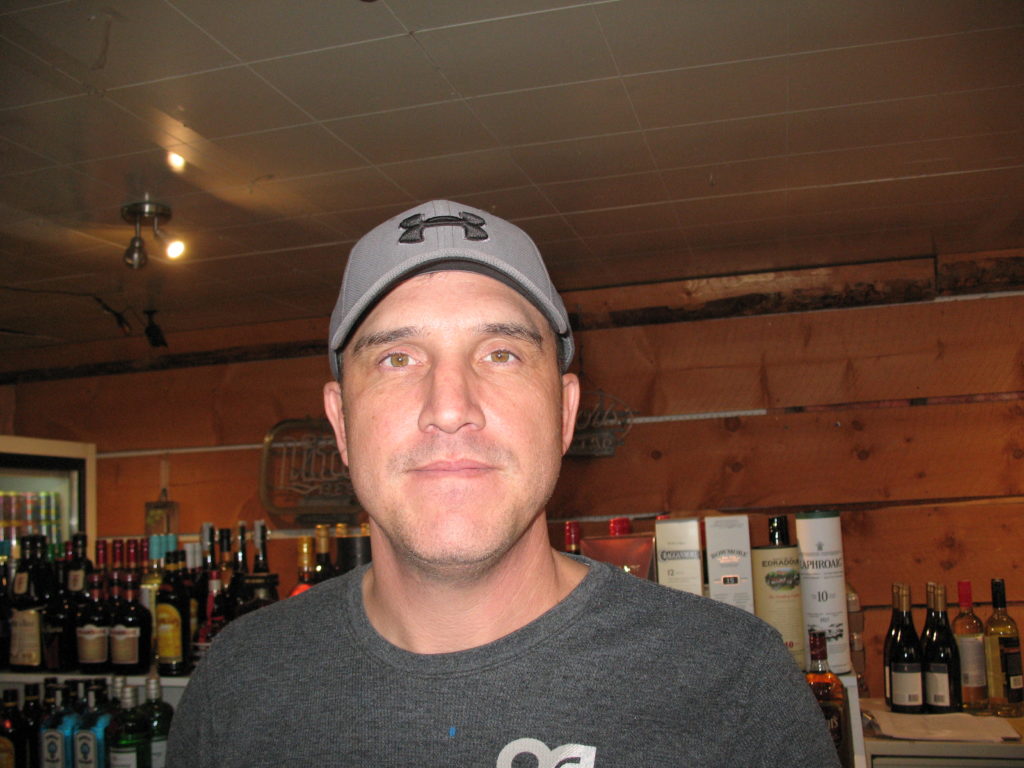 In a conversation with Mike Galics at the Hedley Country Market, we learned that the fire had engulfed the building with astonishing speed. He and wife, Viktorya, live on the second floor of the Market which is located kitty-corner to the restaurant. "Viktorya was awakened by Trisha calling for help. She urged me to get up quickly and get a ladder. Trisha & Bill and their dog were trapped on the second floor where they had living quarters."
Mike was running toward the fire with a ladder, when he passed June running toward the firehall to set off the alarm. "As I was approaching the fire," he said, "the huge front windows exploded and I saw a row of flames racing from the back of the building along the ceiling to the front. I started putting up the ladder, but the building was now almost fully engulfed, electrical wires overhead were popping, and there were explosions inside the building. The heat was so intense I could not hold onto the ladder, so I threw it down. You can't imagine how fast the fire moved, unless you were there."
Bill and Trisha were standing on the second floor at the front of the burning restaurant. "Jump!" Mike shouted. They threw their dog down and Mike caught it. Unable to see the ground 20 feet below due to heavy smoke, Bill and Trisha hesitated. "The flames were only seconds away from them. I pleaded for them to jump now!" Feeling the approaching intense heat, and trusting Mike, they abandoned their precarious perch. Bill leaped first and Trisha quickly followed.
Both suffered significant injuries. "The heat was so intense, they would not have survived if we had left them where they landed. Tim and I placed them on a blanket and dragged them away from the fire." Neighbours brought pillows and blankets to protect them from the night air.
Mike ran to alert Ken, the occupant of the home adjacent to the restaurant. He ran to other homes, advising people to get out, and also move their vehicles. The fire generated a fierce blistering heat and, in addition to attempting to douse the flames, the Hedley Volunteer Firefighters had to protect nearby buildings. Several did sustain some damage, but it could have been a lot more serious.
Three ambulances arrived within about 45 minutes and transported Bill and Trisha to the hospital. Bill is now in the Penticton hospital where surgery has been performed on his knee. It was decided Trisha's injuries required more advanced care and she was flown to a Vancouver hospital.
It was a grim night, but people did not just wring their hands and lament the loss. Doug Bratt of the Country Market arrived at the store and made sandwiches for firefighters, handed out chocolate bars and provided them with bottled water. Peggy Terry opened the Seniors' Centre at 3 a.m. and prepared coffee for residents looking for a place to congregate and talk. She said, "I pulled a cake out of the fridge, and Cindy Regier brought a banana cake. We kept the Centre open until about 3:00 pm so people had a place to come to."
Viktorya and her sister Julie have already started a facebook go fundme account, https://www.gofundme.com/the-hitching-post-fire to help Bill and Trisha with immediate expenses. There are also plans being made for a dinner and dance fundraiser in mid November.
It's a serious setback for Bill and Trisha. It will be important that as a community we let them know they do not have to walk this path alone.
The post The Hitching Post Restaurant Burns appeared first on Living Significantly.
Source:: Living Significantly