By Art Martens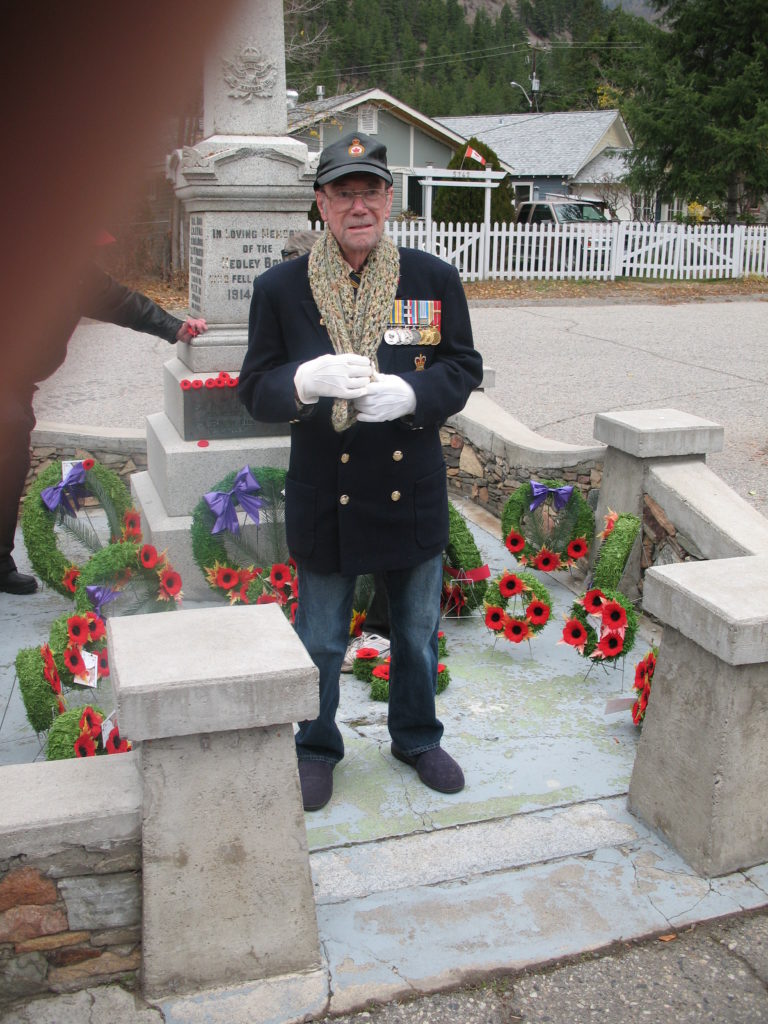 On November 11, when we gather at a cenotaph to honor those who fought in wars, one group of courageous combatants will likely not be mentioned or even thought of. They are the men and women who operated surreptitiously against the Nazis behind enemy lines. In Shadow Warriors of WW II, Gordon Thomas and Greg Lewis focus on the women, many of whom were parachuted at night from black, slow flying Lysander airplanes into dark fields in France. Armed only with a dagger, pistol, folding shovel, flashlight and medical kit, their assignment was to gather intelligence and create havoc in the midst of the enemy. They had to be ready to kill or be killed.
The Agents received meticulous preparation for their perilous and often lonely role. They were required to be fluent in French, including local mannerisms and colloquialisms. To reflect the dress of the area into which they were parachuted, styles were copied from French catalogues and magazines. A courier might be given a letter of condolence from a friend. This would lend credence to the explanation the agent was traveling to a funeral. With the Gestapo relentlessly searching and questioning, there could be no inconsistencies in an agent's cover story.
Physical, mental and emotional training was equally rigorous. It included handling of Bren guns and Sten guns, leaping from fast moving trains and much more.
Operators of wireless transmitters were especially susceptible to arrest, horrific torture and death. They were instructed to transmit for no more than 20 minutes and then move on. German soldiers in vans with high powered detection equipment roamed the streets constantly, seeking transmitters. One quick witted operator narrowly avoided arrest while carrying her transmitter in a suitcase. She convinced a German soldier it was an x-ray machine.
These shadow warriors were members of Britain's Special Operations Executive, (SOE), and America's Office of Strategic Services (OSS). Their various networks were in constant danger of being infiltrated by the enemy. Capture usually meant torture and possibly death.
Some agents were young and single, some were wives and mothers. Operating styles and strengths varied. When the British needed the cipher code of the Hitler controlled French Vichy Regime, they called on Betty Pack. Tall and slim, with bright auburn hair and green eyes, she at times employed her beauty to seduce men who possessed information the allies wanted.
The ciphers were lodged in a locked room of the French embassy in Washington D.C. Only the top cipher official had access and a watchman was constantly on duty. Betty entered into a romantic liaison with an embassy official and persuaded him to help her. The official convinced the watchman to let them use a room in that area of the embassy for a night time sexual encounter. Hearing the watchman's footsteps approaching, Betty quickly disrobed. Embarrassed, the watchman hurriedly retreated. Then, she picked the lock to the cipher room and let a safecracker in through a window. Released from prison for this, he picked the lock on the safe. The ciphers were removed, quickly taken elsewhere and copied, then returned.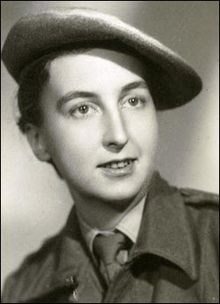 Pearl Witherington displayed decidedly different attributes and skills. Gutsy and pragmatic, she developed a force of 200 combatants and repeatedly destroyed railway and telephone lines. Blond hair tucked under her beret, she became known in the forests and farm houses as the warrior queen. She led her force in placing explosives under bridges, impeding the delivery of weapons and supplies. When she discovered a train with 60 railroad cars hauling gasoline, she called in the RAF and the fuel was bombed and utterly destroyed. On another occasion she and her force created a traffic jam of 51 trains and they were picked off by RAF bombers.
Witherington's force grew to 2500 combatants. It was said she had the skills of a battlefield commander. The Germans became so incensed at the havoc she was creating they placed a bounty of 1 million francs on her head and sent 2000 commandos to find and destroy her. She barely escaped their attack on her headquarters but some of her members were not so fortunate.
Although there may be no crosses, poppies or wreaths for these shadow warriors, according to Thomas and Lewis, "They were soldiers, taking the fight to the enemy where he least expected it. Brave, intelligent, resourceful. They lived in the shadows, bringing light to those living in the darkness of Nazi tyranny."
The post Shadow Warriors of World War II appeared first on Living Significantly.
Source:: Living Significantly