By Art Martens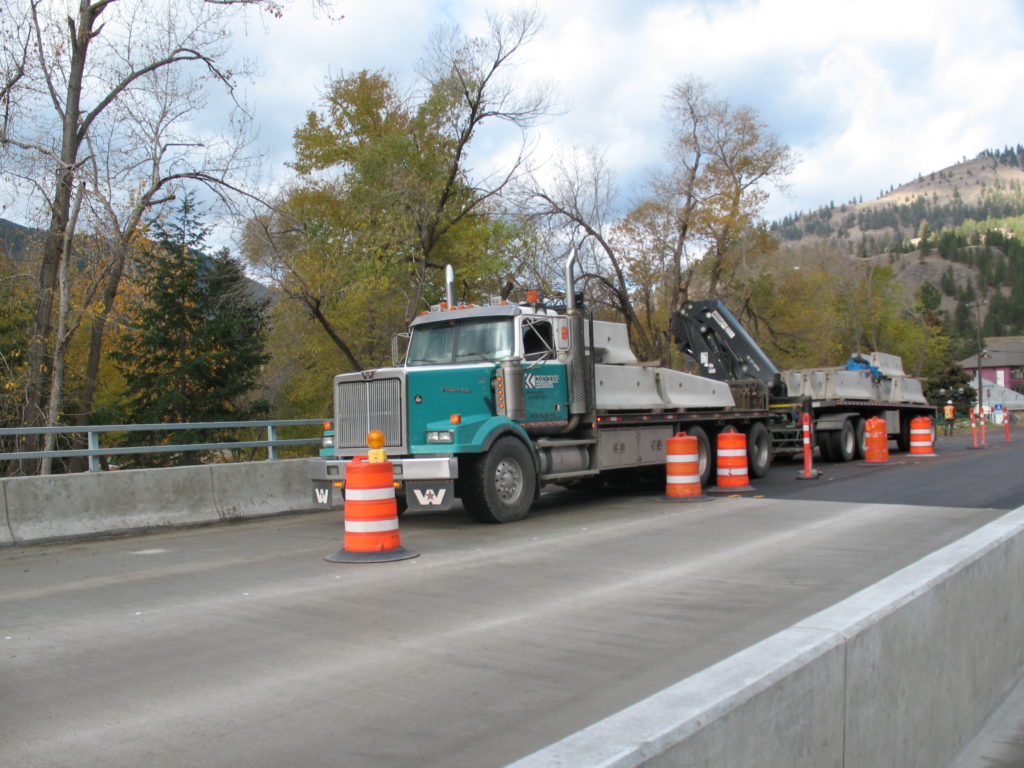 After 4 months of diligent effort by Derrick Bisschop and his crew, Hedley now has a brand new bridge over 20 Mile Creek on Highway 3. "We had good weather and the project progressed smoothly," said Bisschop, General Manager and Superintendent. "The only significant delay occurred when a main girder didn't arrive as scheduled. The semi-trailer truck carrying it rolled and the girder fell off. A number of inspections were performed to ensure its integrity had not been compromised. This set the project back 8 days."
Fortunately, the government inspector granted some grace time. Going over the time allotted for completion would have cost Derrick's employer, Dorosh Construction, $2500. per day. To make up for as much of the lost time as possible, the crew set up powerful lights and worked well into the night.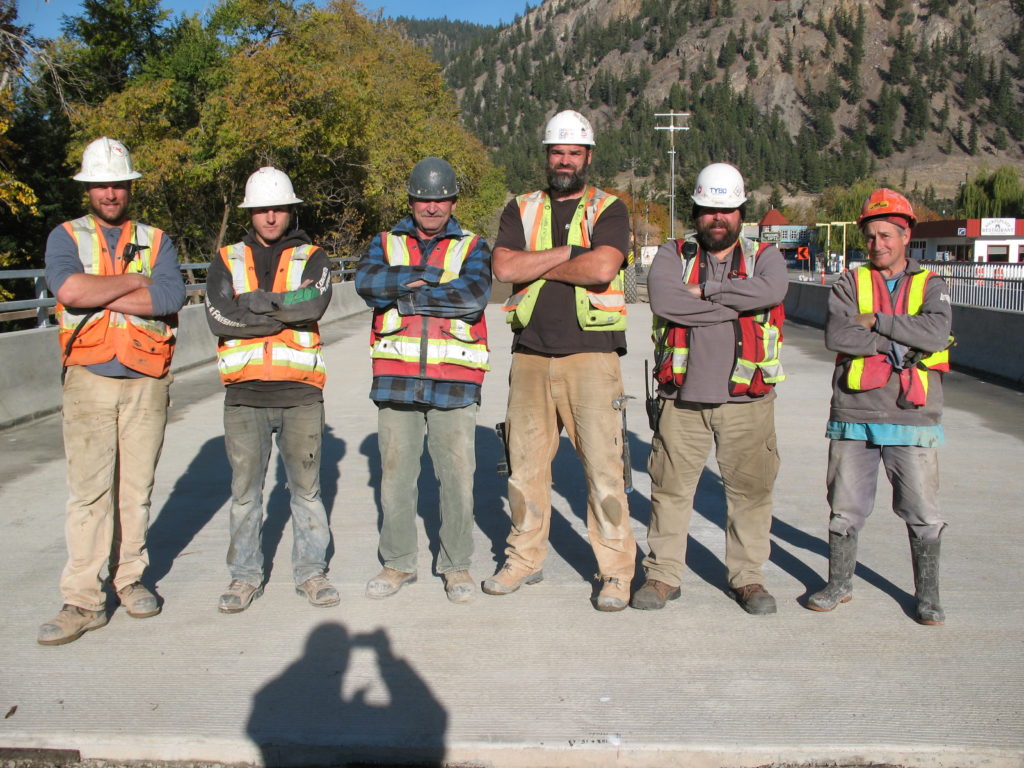 To the extent possible, he hired local workers. The crew, left to right are Derrick Bisschop (Chilliwack), Nick Coops (Maple Ridge), Pat Gartner (Keremeos), Simon Rayner (Princeton), John Moore (Sicamous), Richard Boutet (Hedley). Zion Nimchuk (Hedley) was not working this day.
There was serious speculation by one Hedley resident the bridge construction would be overtaken by cold and snow, and would not be completed until spring. It could have happened but good weather, a lot of determination and hard work proved him wrong.
The post Hedley Bridge Completed appeared first on Living Significantly.
Source:: Living Significantly