By Art Martens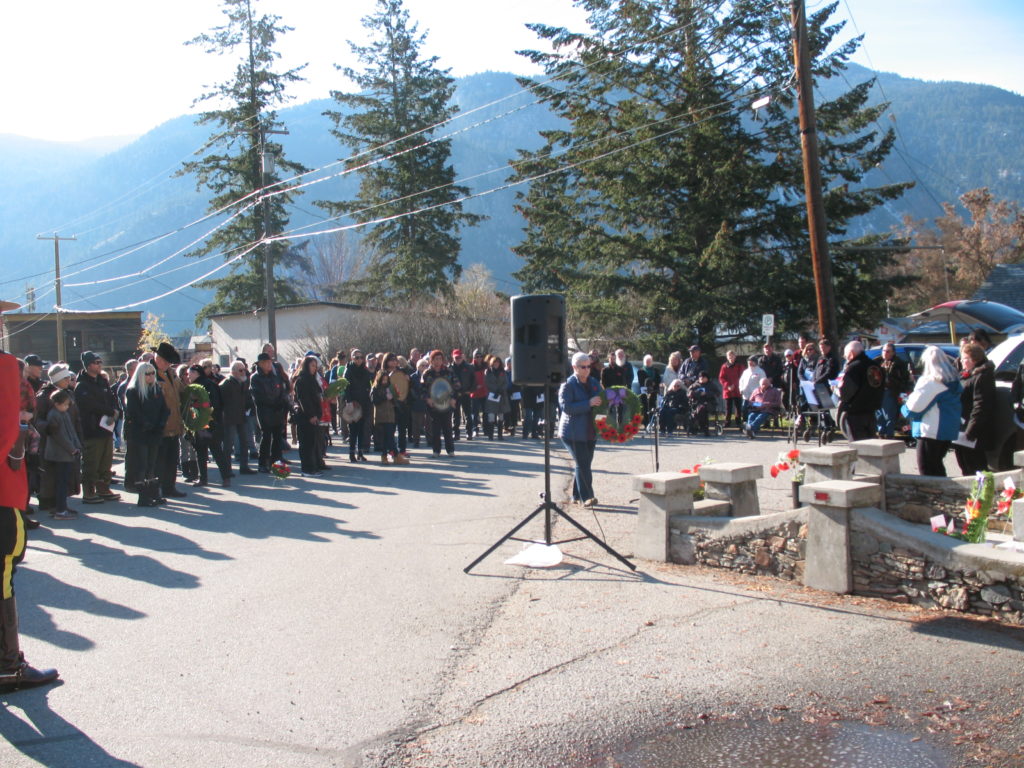 A substantial crowd showed up in Hedley on November 11th to remember the men and women who served in the military to preserve our freedoms and way of life. Wreaths were laid by members of Hedley organizations, all levels of government and various other groups. It was noted that this is an especially important year because it marks the 100th anniversary of the signing of the Armistice to end WW I.
The Honour Guard was led by 2 Mounties in red serge from the Princeton detachment. A member of the Canadian armed forces, Nic Dechamps, served as Parade Marshall.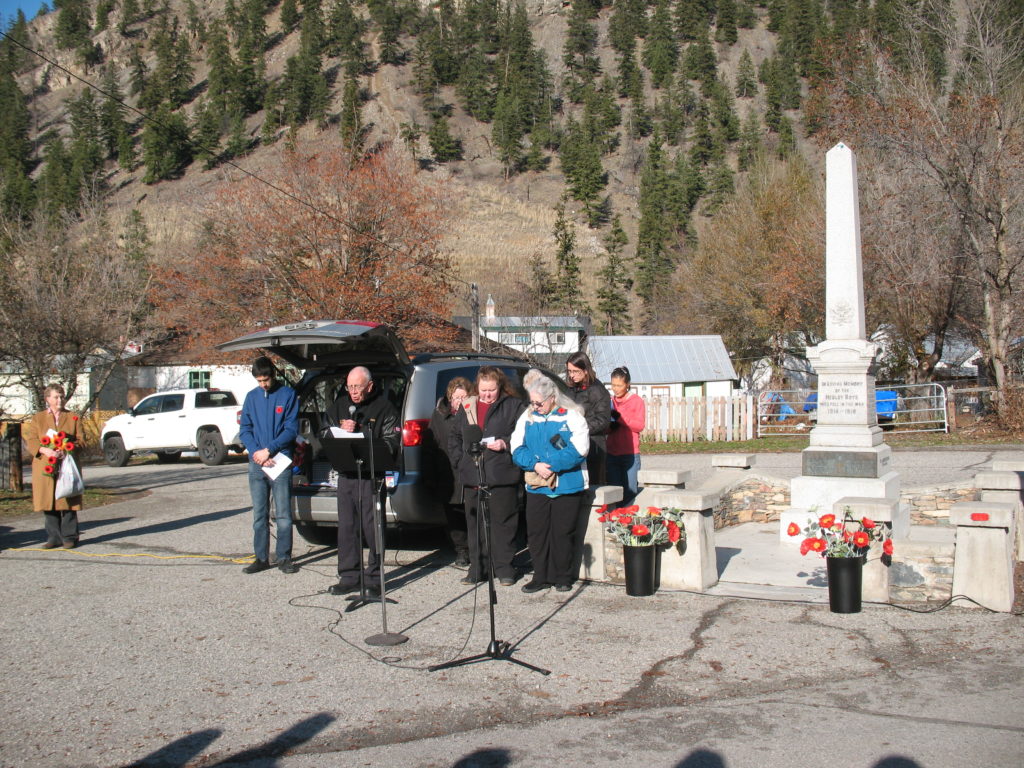 As in recent years, Graham Gore, pastor of the Hedley Grace Church, was the MC. He read "In Flanders Fields", and then read the names of the 17 young Hedley men whose names are inscribed on the local cenotaph. Thirteen of them died in WWI and four in WW II.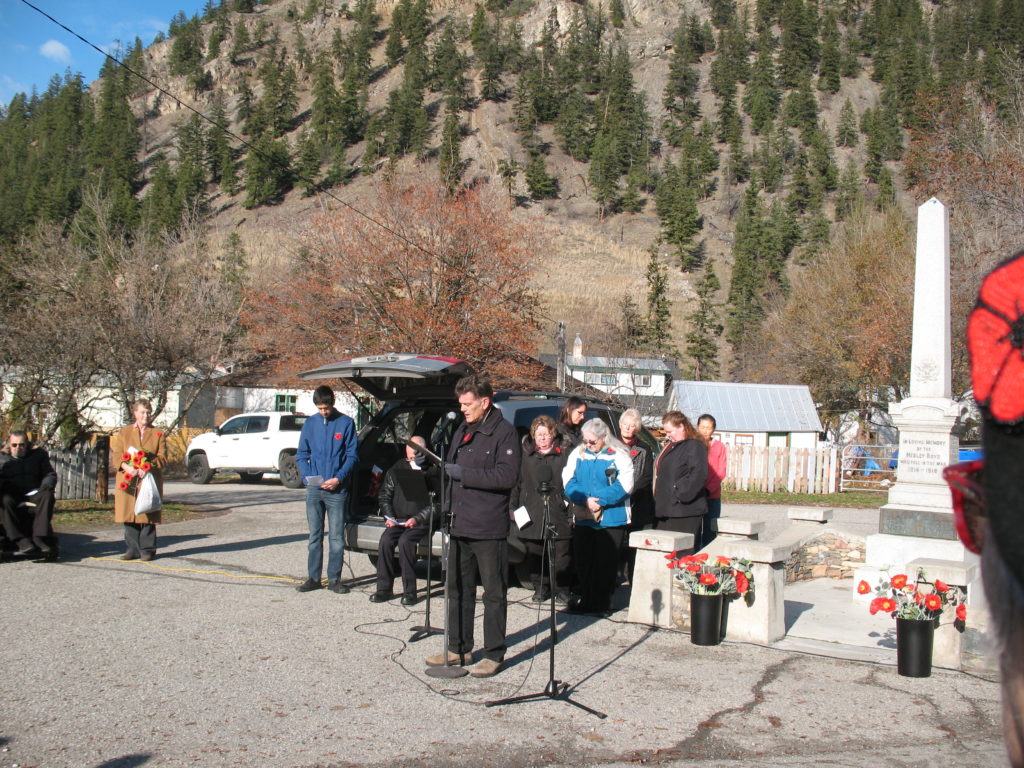 Local war historian, Andy English, spoke eloquently about the experiences of the Hedley men in both World Wars. He made special mention of Jack Lorenzetto who was conscripted in Feb. 1918 and Thomas Calvert, who served under Sam Steele. Jack was killed by shell fire Sept. 8, 1918 while transporting rations to his comrades on the front line. Thomas Calvert was badly wounded on the night of Nov. 2, 1918 during his battalion's last battle of the war. He died Nov. 23, 1918, twelve days after the armistice was signed. Jack and Thomas were the last two Hedley boys to die as the result of combat in WW I.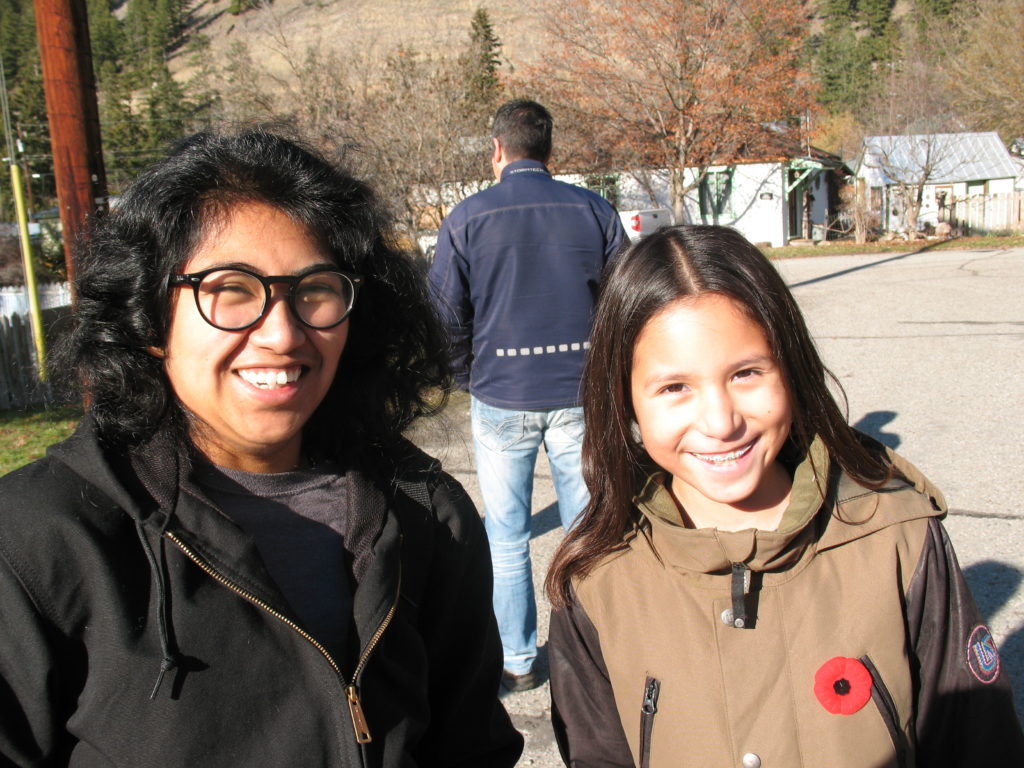 One of the highlights of the ceremony was a rendition of "The Honour Song" by Amber Cardenas and Mya Ghostkeeper in the Okanagan language. They accompanied their singing with hand drumming.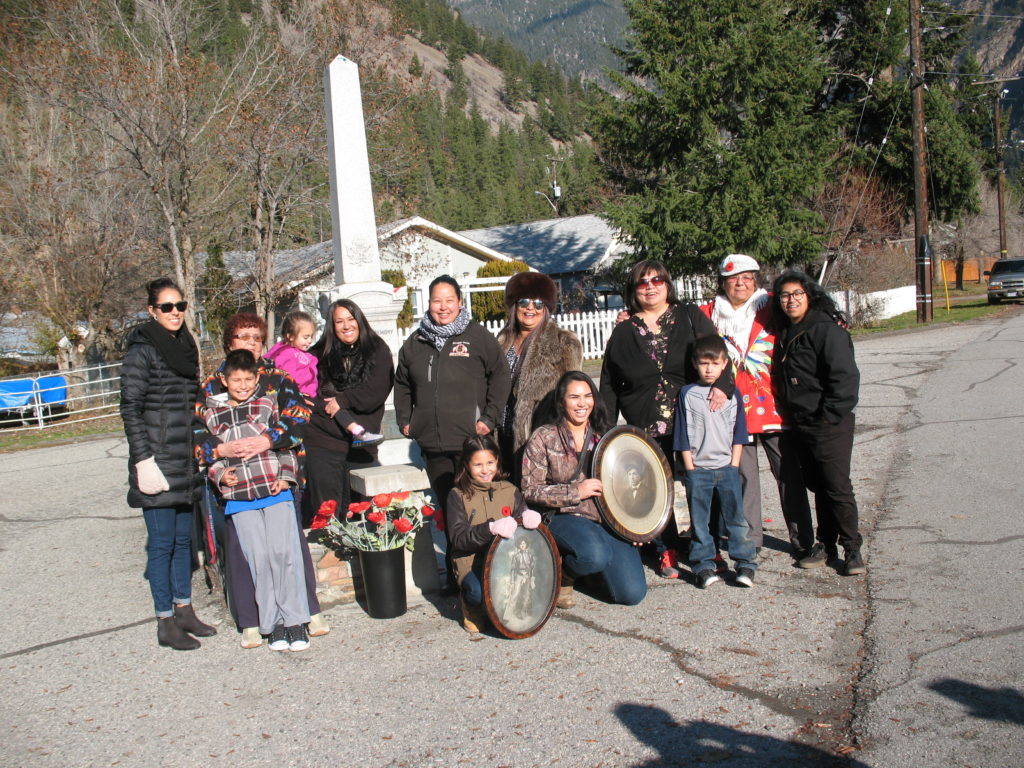 A number of members of the Lorenzetto family came from other communities to honour the memory of Jack Lorenzetto.
At the conclusion of the ceremony, a lunch of sandwiches and desserts was served by the ladies at the Hedley Seniors' Centre.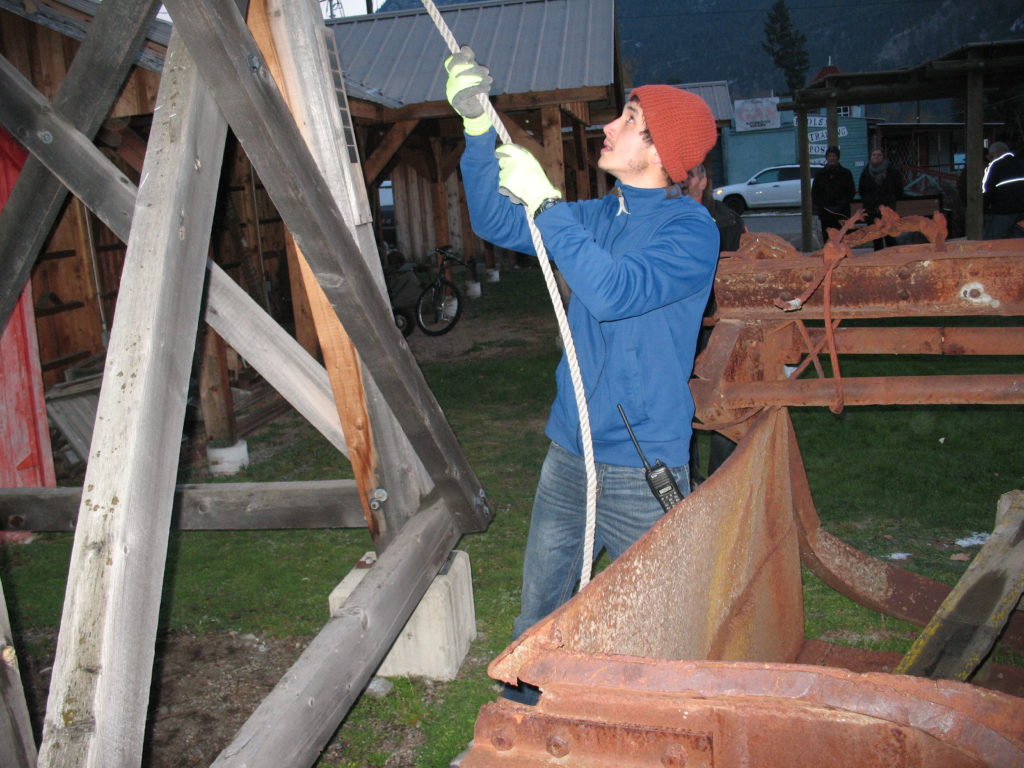 At sundown 10 local citizens, most from the Hedley Volunteer Fire Department, gathered at the museum. They each rang the bell 10 times for a total of 100, to mark one hundred years since the signing of the Armistice that ended WW I. Taking his turn here is Zion Nimchuk, youngest member of the fire department.
"In Flanders fields the poppies blow between the crosses, row on row,…"
The post Hedley Remembrance Day 2018 appeared first on Living Significantly.
Source:: Living Significantly