By Art Martens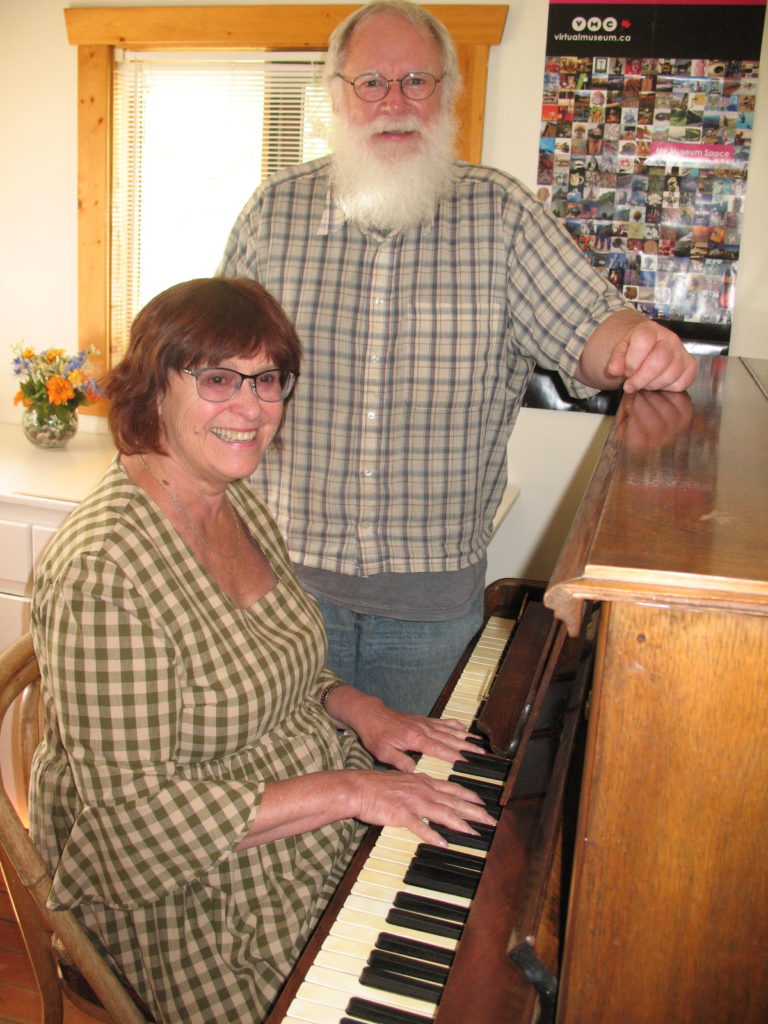 I once considered museums to be mausoleums where communities preserve musty relics of doubtful value, gleaned from the past. When Linda became president of the Hedley Museum Society, I began to sense an unspoken expectation that I rise beyond this Dark Ages mind set and demonstrate at least a modicum of excitement. Wanting to please her, I made the effort. Last week I was reminded, not for the first time, that museums can be a source of fascination and even mystery. It happened without any great fanfare when several ladies, preparing for the May 1 opening, decided the ancient, no longer functioning piano, should be moved from its honoured place in the Tea Room. I had long taken the instrument for granted, but it's proposed new placement stirred my curiosity about its past.
I appealed to museum archivist Gerry Wilkin for guidance. A few days later he emerged from the bowels of the museum triumphantly clutching a letter. Dated June 26, 1998, the letter was from Alice Zunti, who had donated the piano. It stated, in part, "In 1969, my parents bought a house in Hedley with all the furnishings, including the piano. My mother had many hours of enjoyment on that old piano. She died in 1977, having worn out the poor instrument. I was told it came out of the Hedley Saloon. The Penticton Piano House told Dad there were only 3 ever made. They were barroom pianos. My mother's name was Dorothy Ann Bewick. I think she would be happy to know it's back in Hedley. I'm glad to have a safe place for it."
I knew at one time there had been six hotels in Hedley and I wondered if the saloon Alice mentioned had been in one of them. I called Jim Cade, who spent most of his growing up years in Hedley. The Cade name is still well known in town because Jim's father operated a saw mill here and was a prominent member of the community.
"I don't remember the Hedley Saloon," he said, "but the hotels all had pubs. I recall that when my parents first arrived in Hedley in 1947 with us 6 kids, we had breakfast in the Great Northern Hotel. It had a pub and a good sized restaurant."
Helen Moore, now in Penticton, first lived here from 1936 to 1946. She also remembers the Great Northern. "Men and women went in by separate entrances. After the mines closed, the Great Northern burned down."
On December 9, 1909, the Hedley Gazette, now defunct, reported that "Thomas Bradshaw will take possession of the Great Northern Hotel on the 15th." He had until that time owned and operated a "road house" at 16 Mile Creek, also known as Bradshaw Creek. It had long been a place where stage coaches stopped for the night.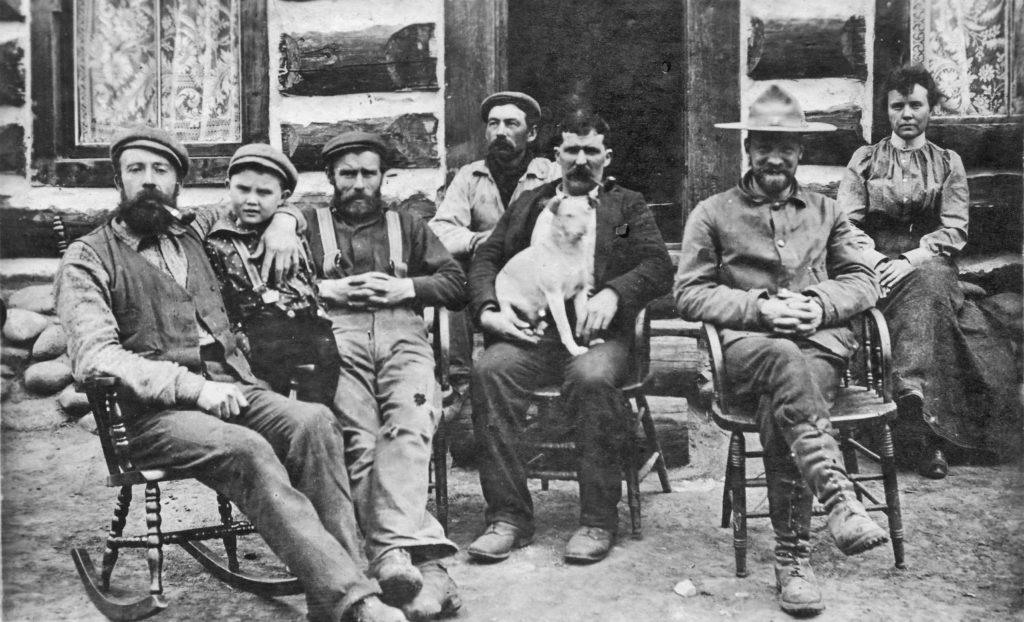 According to the late Maggie Kruger, a local indigenous elder, "Mrs. Bradshaw had an old saloon with a few rooms for rent. The pack train hauled in the whiskey barrels from Hope. They bottled the whiskey and served it at the saloon."
It is possible the piano was first lodged in the "roadhouse" saloon, then moved to the Great Northern when Thomas Bradshaw acquired it. When the mines closed, hotel business virtually ceased. According to this scenario, the piano would have been sold and removed before the Great Northern burned. This is speculation on my part.
The piano, made by Collard and Collard, one of Europe's most successful piano manufacturers, is not an instrument of mediocre calibre. One of the partners, FW Collard, was regarded as a mechanical genius. The company's instruments were a sensation across Europe.
Having a metal frame, the piano is heavy and difficult to move. The ladies had not yet recruited anyone for this challenging undertaking when two Port Alberni men showed up. Linda and vice president Debra Pearson glanced at each other with the same thought. "We're not open for the season yet," Linda said with her most winning smile, "but if you help us move our piano, we'll let you look around." They agreed enthusiastically and proved to be resolute and resourceful. First they unscrewed and moved a cabinet. Then, with much exertion and heavy breathing, they transported the instrument on a dolly. It now stands quite majestically in its new location. The Hedley Historic Museum may be the only one in Canada with a piano it its washroom.
The post Speculation About Hedley Museum Piano appeared first on Living Significantly.
Source:: Living Significantly