By Art Martens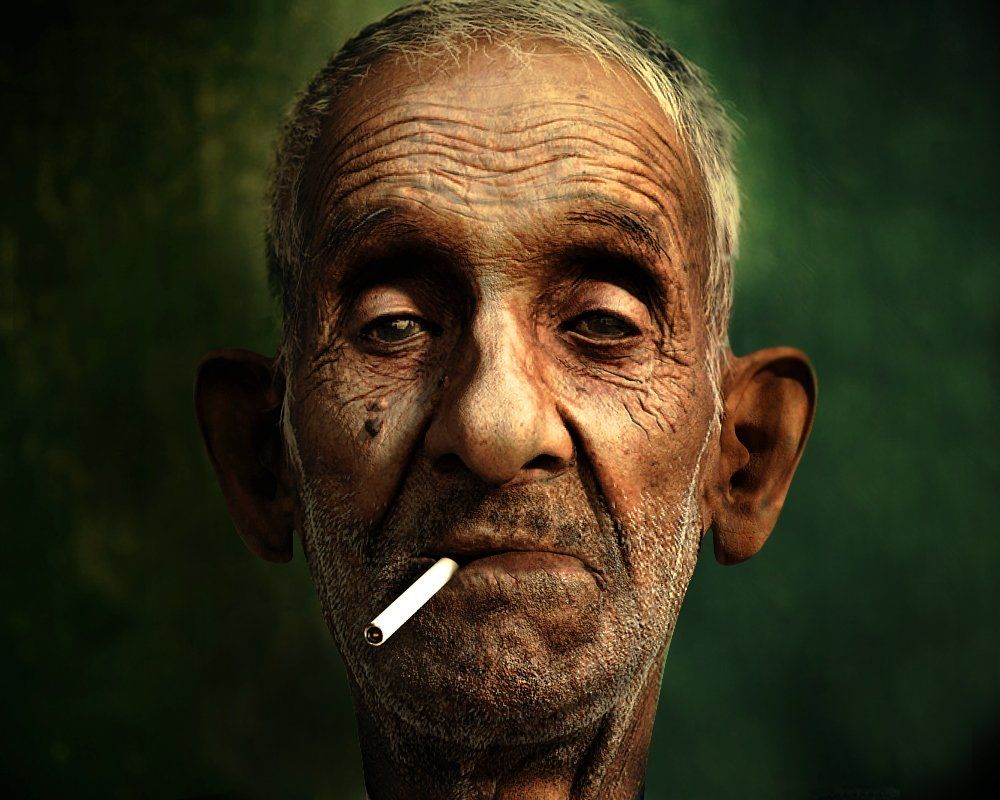 Mr. Loeppky lived almost next door to us. His wife had divorced him at an earlier time and we referred to him as "the bachelor." His fortunes had deteriorated markedly since the divorce and his home now was a two room shack he had constructed himself.
No paintbrush had touched the exterior in many years. The interior was equally unadorned. It was furnished with little more than a kitchen table, old green fridge, woodstove and an aged chest of drawers. He did have cupboards and a sink with hot and cold water. A yellowed sheet hung in the doorway to the bedroom. Cracked, grey linoleum covered the floor. A perpetual pall of tobacco smoke pervaded the place. His bathroom was a one-seater outhouse.
Mr. Loeppky's surroundings had not always been this sparse. In his earlier, more affluent years, he had owned and managed a successful automotive dealership in a prairie town. A skilled mechanic, he had at first done much of the service work himself, always, as he volunteered one day, "with a flask in my back pocket."
Former townspeople of that time spoke of him almost reverentially. They had considered him a high roller, respected for his business acumen. "His home was one of the finest. He had plenty of money and he loved to party," one woman recalled. "In conversation he was engaging. People clamoured to be around him."
Somewhere along the way a fondness for strong drink overtook his earlier good judgment. Business began to slip and his wife, possibly aware financial ruin might be approaching, became involved with a local lawyer. Mr. Loeppky did not see the divorce looming.
I was only 14 when I began visiting him. By then he had long been stripped of family, wealth and good standing in his community. Everything he had once valued was gone. Still, at age 65 there lingered about him a trace of his earlier good looks and outward refinement.
Even now I have only a vague understanding of why I was initially drawn to visit this once proud, successful man. Possibly it was the doughnuts he made occasionally. Almost no one visited him, so I realize now he made them mostly for me.
I don't think he ever consciously decided to tell me his life story. Certainly he didn't take me back to the early years and lead me through a logical sequence of events to the present time. Rather, the details came out like pieces of a puzzle, especially at the end of the month when his pension cheque allowed him to purchase a bottle of gin and a can of McDonald's tobacco.
Sitting at his kitchen table with him, I watched as his trembling fingers rolled ungainly smokes and his mind slipped into the past. If he had doughnuts, he placed the large tin before me and said "eat." While he talked, I observed those faded blue eyes as he resurrected scenes from earlier years.
Over time his breathing became laboured. One day he said, "the doc told me I have lung cancer. Guess it won't be long before the Grim Reaper comes." He continued to smoke and occasionally still made doughnuts.
Because he was no longer eating them himself, the doughnuts were lasting longer and were less fresh. The flavour of cigarette smoke was more discernible. Sensing it was important to him, I ate them anyway. His cough was becoming harsh and frequent. It troubled me.
Over all those years, Mr. Loeppky's son and two daughters each visited only once. In his last months as he was dying, they still did not come.
He passed away in spring and I notified his family. A small neighbourhood church organized a memorial service at the local funeral home. I had told our friends about Mr. Loeppky, and a few came to bid him a final farewell. His son and daughters also arrived.
At the end of the service his son asked me, "Do you know what my father died of?"
When I could slip out I walked around to the back of the funeral home. I felt a deep sadness at the loss of my friend. Henry, a local photographer, was already there shedding his own tears. Standing beside him, I decided that, no matter what the difficulties, I would strive to nourish and retain the relationships in my life. I still consider this the gift of Mr. Loeppky.
The post The Gift of Mr. Loeppky appeared first on Living Significantly.
Source:: Living Significantly